Interim Attorney General Matthew Whitaker doesn't have the same anti-cannabis record as Sessions.
At Donald Trump's request, United States Attorney General Jeff Sessions tendered his resignation on Wednesday, one a day after the 2018 midterms.
The exit of the longtime anti-cannabis politician is likely to ease industry concerns of a crackdown on state-legal marijuana operations.
Sessions has been an active and vocal supporter of the war on drugs, even prior to serving as attorney general. Since taking office, he encouraged Congress to remove federal protections of state-legal medical cannabis, hindered cannabis research, and hit the brakes on sentencing reform for low-level drug offenses. This January he rescinded the Cole Memo, a Barack Obama-era policy that had directed prosecutors to be hands-off when dealing with both adult use and medical cannabis states.
"Attorney General Jefferson Sessions was a national disgrace. NORML hopes that he finds the time during his retirement to seek treatment for his affliction of 1950's reefer madness," said National Organization for the Reform of Marijuana Laws (NORML) Director Erik Altieri in a statement.
Trump announced in a tweet that Matthew Whitaker, Sessions' chief of staff and former U.S. attorney in Iowa, would serve as acting attorney general. While Whitaker isn't well known to the drug reform movement, he doesn't have the same anti-cannabis record as Sessions.
What We Know About Matthew Whitaker's Feelings on Marijuana
Not much yet is known about Whitaker's stance on cannabis legalization. First reported by Marijuana Moment, Whitaker in a 2014 primary debate for the Republican U.S. Senate nomination voiced support for an Iowa state law that allows cannabidiol (CBD), a non-intoxicating cannabinoid found in cannabis, in limited circumstances.
"First of all, I know of a couple of families that are going to be positively impacted by what has happened in the state senate today," he said. "And I applaud them for helping those families who need that help."
Shortly after, however, he expressed concern that the federal government under Barack Obama, including then AG Eric Holder, was not enforcing federal cannabis policy.
"But what we have is we have an attorney general that is telling state attorney generals, 'if you disagree with a law, you don't have to enforce it.' And I am gravely concerned that we are now going to go back and forth between who's in the White House and what their drug enforcement policy is, and you'll see under what we have now – where you have Colorado and other states legalizing it really with no federal interference – and then when we come back, we may have a different regulatory scheme."
Whitaker served as the U.S. Attorney for the Southern District of Iowa from 2004-2009, and stepped down from his position shortly after Barack Obama took office. In his resignation letter, Whitaker touted accomplishments his office had made during his time, which he said included being "firmly committed" to "reducing the availability of meth, cocaine, and marijuana in our communities." This may suggest Whitaker, at least at the time, considered cannabis to be a dangerous substance.
Trump has already said that he is actively seeking a permanent replacement for Sessions. It's unclear at this point how long Whitaker will be in the role, and whether he'll have any influence on the cannabis industry.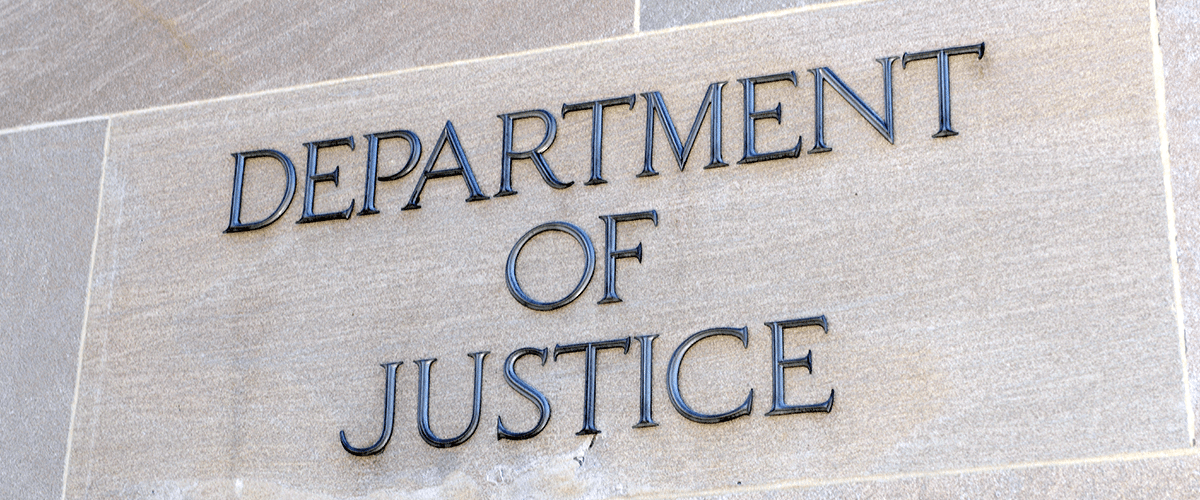 What Sessions Resignation Could Mean for the Future of the Cannabis Industry
With Whitaker's tenure as attorney general temporary, it remains unclear whether Sessions' permanent replacement will be more favorable toward cannabis reform. Still, cannabis advocates generally celebrated the ouster of Sessions, optimistic that a more marijuana-friendly politician will be chosen to fill the role.
"While Trump's dismissal of Sessions raises questions about the president's motivations, the Justice Department and Senate should seizure this opportunity to right Sessions' wrongs," Maria McFarland Sánchez-Moreno, executive director of the Drug Policy Alliance, said in a statement. "It is critically important that the next Attorney General be committed to defending basic rights and moving away from failed drug war policies."
Until federal lawmakers pass legislation to permanently amend the federal Controlled Substances Act to exempt state-legal cannabis from its provisions, an attorney general with a less hard line on cannabis could choose to reinstate the Cole Memo, which would curtail much of the industry's uncertainty and potentially make large financial institutions more comfortable servicing the sector.
"With 33 states now recognizing the medical use of cannabis, and with 10 states having legalized the use and sales of marijuana for all adults, it is pivotal that the next US Attorney General be someone who recognizes that most Americans want cannabis to be legally regulated and that they oppose any actions from the Justice Department to interfere with these state-sanctioned efforts," said NORML Deputy Director Paul Armentano.
Rep. Earl Blumenauer (D-OR), who last month issued a memo encouraging his party's leadership to move immediately on federal cannabis legislation following the midterms, described the outing of Sessions a "major step forward for marijuana reform."
Keeping up with Cannabis
Learn which states have legalized marijuana so far through our education page, and stay on top of the latest cannabis industry news by regularly visiting our news page.