The findings in these new studies suggest that marijuana could play a role in ending the opioid crisis.  
Several studies published recently add to a growing body of evidence that providing legal access to marijuana could help address the nation's opioid epidemic.
Here's a short overview of each of the new studies with their major findings:
Recreational Marijuana Legalization Associated with Reduced Opioid Use
Legalizing adult use marijuana is associated with a decrease in the number of opioid prescriptions, according to a new study published in Drug and Alcohol Dependence.
Researchers from the University of California at San Diego, Weill Cornell Medical College, and University of Illinois at Urbana-Champaign examined prescription data for Medicaid enrollees from 2010 to 2017 and found "no evidence to support the concern that recreational marijuana legalization increased opioid prescriptions received by Medicaid enrollees."
The researchers found that in 2015, legalized recreational marijuana was associated with a 32 percent reduction in the total number of opioid prescriptions, a 30 percent drop in the number of doses, and a 31 percent decrease in spending on Schedule III opioids.
The study, "Recreational marijuana legalization and prescription opioids received by Medicaid enrollees," is available to access through ScienceDirect.
Opioid Prescriptions Lower in States Where Marijuana is Legal
The legalization of medical and recreational marijuana may lead to a reduction in the number of patients receiving opioid prescriptions, total amount of opioids prescribed, and total days supply of opioids prescribed, according to a new University of Alabama Legal Studies Research Paper.
To see if any connection exists between opioid prescriptions and marijuana legalization, researchers used a dataset of over 1.3 billion individual opioid prescriptions between 2011 and 2017.
They found that recreational and medical marijuana access laws were associated with a 6.9 percent reduction in opioid prescriptions in states with fully legal states, and a 6.1 percent drop in states with medical marijuana only.
"In other words, cannabis access laws reduce the average provider's opioid prescriptions by the equivalent of half a kilogram of morphine," the researchers wrote.
You can access the new University of Alabama Legal Studies Research Paper, "The impact of cannabis access laws on opioid prescribing," through SSRN.
Fatal Opioid Overdoses Lower in Counties with Medical Marijuana Dispensaries
Counties that allow the operation of medical marijuana dispensaries experience significantly lower rates of opioid and heroin overdoses compared to counties without dispensaries, according to a new study from researchers at Claremont McKenna College, the University of Georgia, and University of Arkansas at Little Rock.
To examine whether local access to medical cannabis could reduce opioid-related mortality, researchers obtained mortality data through the Centers for Disease Control and Prevention's National Vitality Statistics System. They then compared the mortality data of non-Hispanic white men aged 15 to 54 years from 2009 to 2015 in counties with at least one dispensary to mortality data of the same demographic in counties with no dispensaries.
"We find that counties with dispensaries experience 6% to 8% fewer opioid-related deaths among non-Hispanic white men," the study reads. "Mortality involving heroin declines by approximately 10% following the opening of a dispensary."
You can access to full text of the new study, "The effect of medical cannabis dispensaries on opioid and heroin overdose mortality," through the Munich Personal RePEc Archive.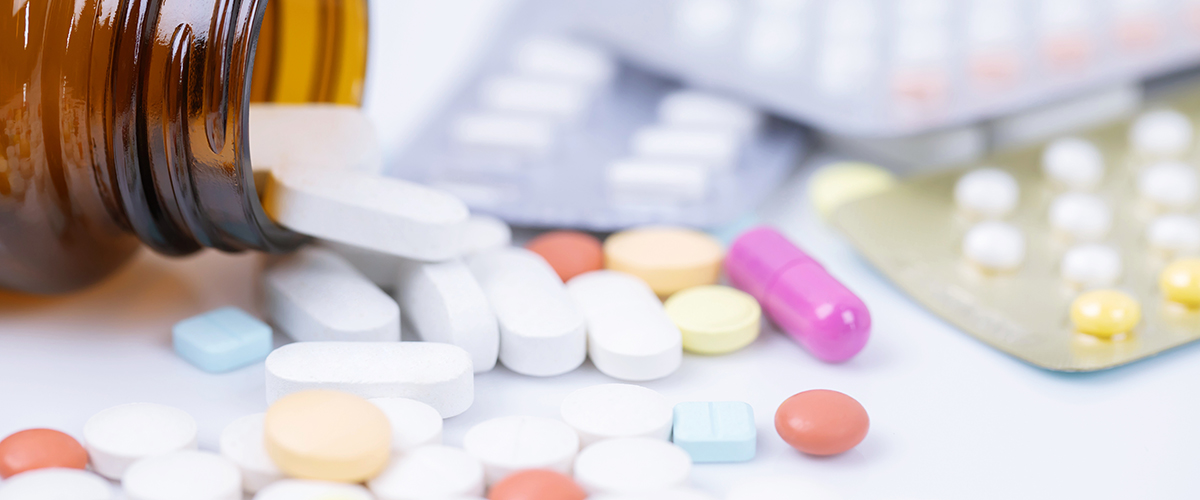 Growing Number of Arthritis Patients Opt for Cannabis Over Opioids
A new study published in the journal Orthopedic Proceedings found evidence to indicate that more patients with severe arthritis that required reconstructive surgery could be choosing to use cannabis rather than opioids for symptom management.
Researchers examined toxicology tests administered to more than 520 patients in 2012 and 2017 and found that the "prevalence of preoperative cannabis use increased from 9% to 15% while the prevalence of opioid use decreased from 24% to 17%."
While these findings could suggest that patients are using cannabis rather than opioids, the researchers note that it is unclear whether the prevalence and trends of cannabis and opioid use are related.
The abstract of the study, "Cannabis use has increased among patients with advanced arthritis who were scheduled for total joint arthroplasty, while opiate use has decreased: A five-year, single-institution study," is available through Orthopaedic Proceedings.
Use of Cannabis Has Increased While Misuse of Opioids Has Dropped
Compared to previous years, opioid misuse in 2017 was down while marijuana usage was up, according to a study from the National Survey on Drug Use and Health.
In 2017, 11.4 million individuals misused opioids in 2017, compared to 11.8 million in 2016. At the same time, about 26 million Americans 12 and older consumed cannabis in 2017, compared to 24 million in 2016.
While the study doesn't prove that the two trends are related, they may suggest that legal marijuana access is associated with reduced opioid misuse rates. Nearly 60 percent of those who misused opioids indicated the main reason for misuse was to address pain, and previous findings have suggested that cannabis can serve as a safer alternative for pain management.
Read the entire 2017 National Survey on Drug Use and Health here.
Cannabis' Potential for Addressing Opioid Crisis
You can learn more about the opioid crisis in America, and how cannabis can possibly solve it, by visiting our news page.