The study highlights the urgent need for more research into the effects of cannabis on sickle cell disease.
Many patients diagnosed with sickle cell disease (SCD) use marijuana to manage symptoms, according to a new study published in the journal Cannabis and Cannabinoid Research.
Researchers from Yale New Haven Hospital and Yale University used an anonymous survey of 58 patients to assess the prevalence of cannabis use among adults with SCD. Forty-two percent of those surveyed reported using marijuana within the past two years.
Sickle cell disease is a group of inherited red blood cells disorders. Most common in people of African ancestry, SCD causes red blood cells to become hard, sticky, and misshapen — similar to the C-shape farm tool called a "sickle." The disease can cause episodes of pain, as well as swelling of the hands and feet, fatigue, and jaundice.
According to the study, most SCD patients obtain and use marijuana to help with pain, anxiety, appetite, mood, and sleep. They also seek out cannabis to avoid opioid use or because other medications have proven ineffective. A small number of patients report using marijuana for its intoxicating effects.
Of those who used marijuana, 79 percent reported taking less of other pain medications since they began their cannabis treatments.
The researchers also analyzed urine drug tests for patients participating in the study. Eighteen percent tested positive for cannabis-derived cannabinoids.
The study also surveyed and assessed participants on their use of cocaine and phencyclidine (PCP), and found that 5 percent of participants tested positive for cannabinoids and cocaine, and 12 percent tested positive for cocaine and/or PCP only.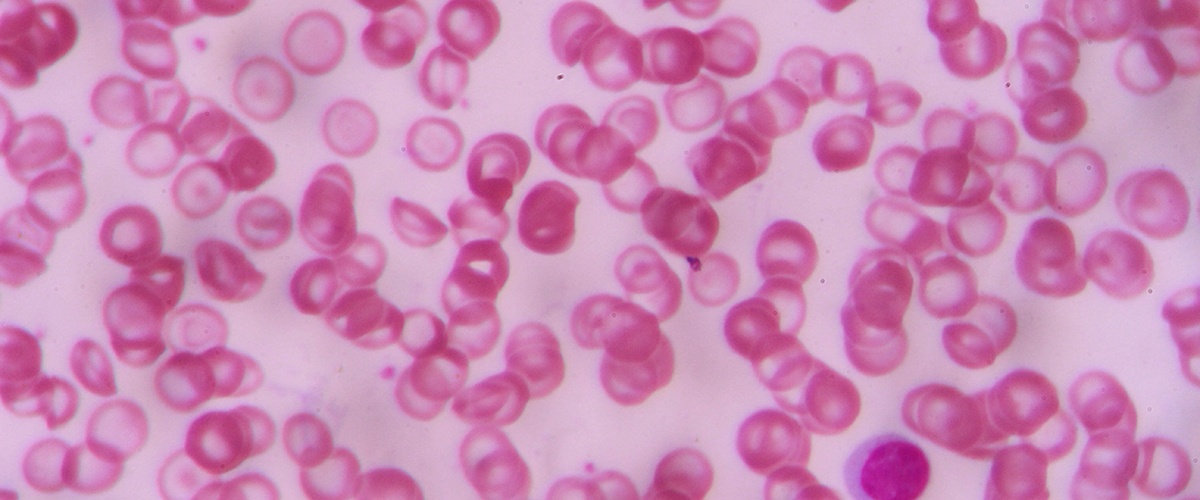 Need for Research and Legal Access
According to the researchers, the results of their new study should draw attention to the need for more research into the effects of marijuana on those with SCD. The previous studies that have been done have found evidence that cannabis effectively reduces SCD-associated pain and can help maintain proper blood flow.
The study's findings also suggest that more states with legalized medical marijuana may want to consider adding SCD as an approved health condition for cannabis. While 30 U.S. states allow marijuana for medical use, only four – Connecticut, Ohio, Pennsylvania, and West Virginia – include sickle cell disease as a qualifying condition. Georgia allows patients with SCD to possess and use low-tetrahydrocannabinol (THC) cannabis, but there is currently no way to legally access it.
The researchers point out that their study was completed prior to their own state of Connecticut adding SCD as a qualifying condition for medical marijuana, which means "all reported use was presumably illicit." Since the addition, 44 patients have requested a medical marijuana certificate for SCD.
"The high rate of requests for certification for medical marijuana, including requests from non-marijuana users, suggests that our patients are interested in marijuana as a potential symptomatic treatment for the sickle cell disease," the researchers concluded.
The researchers also add that more states expanding their medical marijuana programs to include SCD would allow patients to use cannabis that has been tested for safety and without fear of prosecution.
"In the interim, use of illicit marijuana places persons living with sickle cell disease at risk for both exposure to poisonous contaminants and arrest and incarceration," the study concluded. "More widespread inclusion of sickle cell disease as a qualifying condition for medical marijuana might reduce the personal and social costs of illicit marijuana use."
Full text of the new study, "Marijuana use in adults living with sickle cell disease," is available to access for free through Cannabis and Cannabinoid Research.
More Cannabis Research
The volume of cannabis research is increasing exponentially as legal marijuana expands to more states. Keep up with the latest studies as they're published by regularly visiting our news page, or access overviews on what researchers have so far discovered about the benefits of cannabis for particular ailments through our education page.