Legislation to allow recreational marijuana use failed to pass in the Delaware General Assembly this year.
A majority of Delawareans support legalizing the recreational use and possession of marijuana, according to a new poll from the University of Delaware Center for Political Communication.
Sixty-one percent of respondents said they back legalizing cannabis, the same percentage that voiced favor for cannabis reform in 2016. Only 33 percent said they were against legalization.
The poll surveyed Delawareans on several topics, including the favorability of some state officials.
"The poll's results show that most Delawareans are satisfied with their state's Democratic leadership heading into the 2018 midterms," said Paul Brewer, a UD communication professor and the research director of the Center for Political Communication. "But the findings also suggest many residents would be open to bolder progressive steps on public policy."
Support for cannabis legalization among Delawareans lands just below the share of U.S. adults who support marijuana legalization. A record high 66 percent of United States citizens over 18 years believe marijuana should be made legal.
For the new survey, the University of Delaware surveyed 995 Delawareans, including 908 registered voters, through telephone interviews from September 11-17. The margin of sampling error for the sample of registered voters is +/- 3.7 percentage points.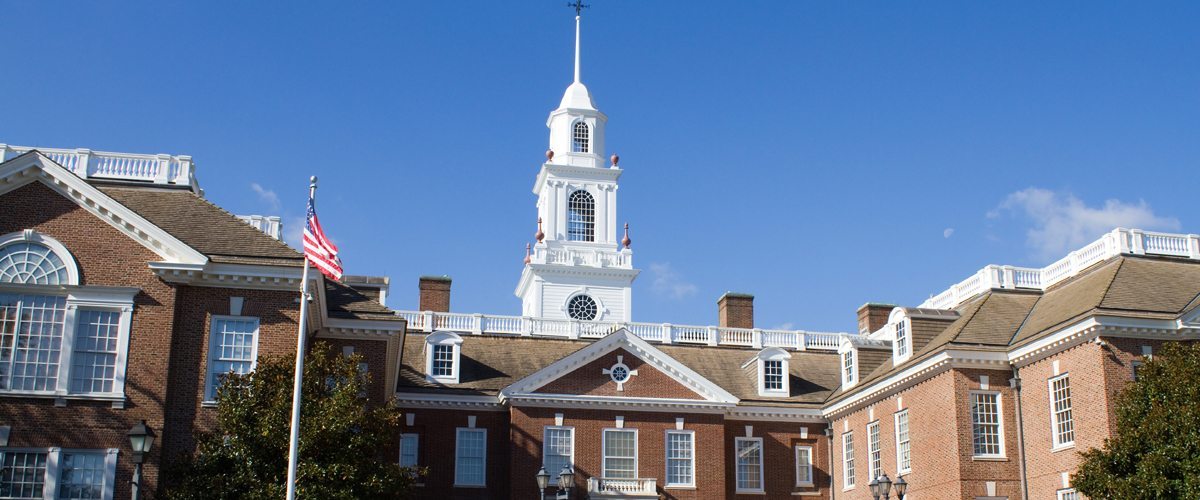 Marijuana Laws in Delaware
In Delaware, marijuana as of now is illegal and possession of up to one ounce is considered a civil penalty, punishable by a maximum fine of $100. The state has legalized the medical use of marijuana, allowing patients with a written certification from a physician to purchase up to 3 ounces of medicinal cannabis from a compassion center and possess up to 6 ounces at home.
Delaware was among the states predicted to have a strong chance of passing recreational marijuana legislation in 2018, but the long crusade to reform the state's marijuana laws will have to continue into next year.
While a majority of lawmakers in the Delaware of House of Representatives this June voted in favor of legislation that would legalize marijuana possession and sales, it did not advance due to procedural rules requiring supermajority support. The defeat marked the end of a nearly two-year effort to join states like Colorado, Nevada, and California in legalizing the substance for use by adults 21 and older.
Delaware Gov. John Carney remains firmly opposed to allowing recreational marijuana use, although he hasn't made it clear whether he'd veto a legalization bill if it came to his desk. This September the governor did sign into law legislation that provides mandatory expungement eligibility to those convicted of simple cannabis possession prior to the state decriminalizing the offense in 2015.
Changing Landscape of the Cannabis Industry
Nine U.S. states have legalized recreational marijuana, despite it remaining illegal under federal law. Voters in Michigan and North Dakota will decide on ballot initiatives to legalize recreational marijuana in the upcoming election.
Keep up with the legal cannabis industry as it continues to grow and expand by regularly visiting our news page. Learn more about marijuana laws in Delaware and throughout the U.S. through our education page.