The new estimates are higher than initial projections from the campaign group sponsoring the recreational marijuana measure.
If Michigan voters approve the proposal to legalize recreational marijuana in November, the state could collect an estimated $262 million in annual tax revenue by 2023, according to a new analysis from the non-partisan Michigan Senate Fiscal Agency.
Proposal 1 – the Michigan Regulation and Taxation of Marihuana Act — would legalize the possession, use, and cultivation of marijuana by adults at least 21 years of age. It would also authorize commercial sales of marijuana through state-licensed retailers.
The initiative would impose a 10 percent excise tax on non-medical marijuana sales, as well as a six percent sales tax.
According to the fiscal agency's report, the state would collect about $730 million in total cannabis sales and excise tax revenue in the five years after the new law is implemented.
FY 2019-20: $77.1 million
FY 2020-21: $157.4 million
FY 2021-22: $241.4 million
FY 2022-23: $262.0 million
The 10 percent excise tax revenue would be divvied up between road and transportation infrastructure (35 percent), K-12 schools (35 percent), local municipalities and counties that permit the operation of marijuana businesses (15 percent each), and other areas. Separately, from the state's six percent sales tax, schools would receive an additional $77 million every year.
Overall, the analysis projects that the breakdown of the money distribution by 2023 will be the following:
School Aid Fund: $140.2 million
Michigan Transportation Fund: $62.8 million
Counties: $26.9 million
Municipalities: $26.9 million
General Fund: $17.6 million
Constitutional Revenue Sharing: $10.6 million
Administrative/Enforcement: $2.8 million
The report also predicts a cost savings from ending marijuana arrests, prosecutions, and incarcerations, as well as a "positive fiscal impact on State and local government."
"Fewer felony arrests and convictions could decrease resource demands on court systems, community supervision, jails, and correctional facilities," reads the report. "In 2016, 199 people were sentenced to prison for a marijuana-related felony conviction, and 3,620 were sentenced to jail, probation, or a combination of both."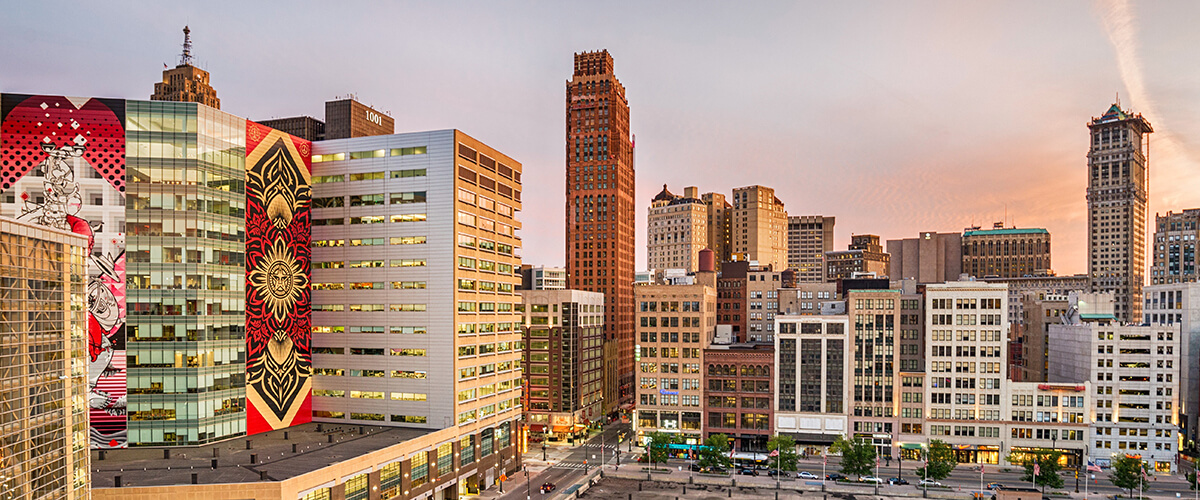 Estimates Exceed Those From Measure's Sponsor
The $287.9 million in tax revenue projected by the Michigan Fiscal Agency is more than double the $130 million dollar figure presented by the group sponsoring Proposal 1, the Coalition to Regulate Marijuana Like Alcohol.
"The report's prediction that legalization will annually generate more than $287 million in sales and excise taxes by 2023 is even more bullish than the projections recently published by the YES on 1 campaign," the group wrote on their website.
Completed only weeks ago by VS Strategies of Colorado, the group's economic study estimated that Michigan's recreational market would grow to $800 million by 2024.
Recent polls suggest that the chances that Michigan voters approve the measure to legalize marijuana for adult use is strong. In September, more than 56 percent of likely voters said they supported legalization, compared to roughly 38 percent who were opposed.
Michigan has already legalized medical marijuana.
Marijuana Legalization
If Michigan approves Proposal 1, the state will become the tenth to legalize recreational marijuana. You can learn more about marijuana laws throughout the United States through our education page.
Keep up with the latest cannabis industry news and law changes in Michigan and throughout the world by regularly visiting our news page.