Using Facebook and Snapchat may influence attitudes on whether marijuana should be legal.
The use of social media may affect attitudes toward marijuana legalization, according to a research report from Old Dominion University.
With support for legalizing cannabis in the United States currently at a record high, Masters student Troy Adam Aubut II with Director Dr. Scott R. Maggard examined how the use of social media may influence attitudes on marijuana legalization.
"Social media has become a part of everyday life for most as it allows easy communication to anyone anywhere and allows the exchanging of influential ideas over a broad range of topics, especially marijuana legalization," the report reads.
Using data on 2,867 adults living in the U.S. who were 18 years or older from the 2016 General Social Survey, the Aubut examined the relationship between behaviors related to social media and attitudes toward marijuana legalization.
Seven social media platforms were found to be used by at least 20 percent of the participants and therefore included in the analysis.
Aubut found that use of two of the seven social media platforms – Facebook and Snapchat – was significantly associated with an increase in likelihood of supporting marijuana legalization.
Those who used Facebook had a 55 percent increase in odds of supporting marijuana legalization compared to non-users, and 67 percent of those who use Snapchat support marijuana legalization compared to 64 percent who do not.
Additionally, the more time a person spent on social media, the more likely they would support marijuana legalization.
"Hours of Internet use during the weekdays and Hours of Internet use during the weekends were significantly associated with support for marijuana legalization," reads the study.
"The respondents who supported marijuana legalization were spending 3 hours on the internet/web-enabled apps on both the weekends and weekdays compared to those who didn't support marijuana legalization and only spent 2 hours on the internet/web-enabled apps."
Surprising to Aubut, the use of Twitter was found to not be associated with support for marijuana legalization. He did note that the findings might have been different if a greater percentage of participants were Twitter users.
"One reason as to why Twitter might not have been significantly associated with marijuana legalization in this study may be due to its low sample size of 21 percent compared to Facebook's larger sample size of 84 percent," he suggested.
Previous findings have shown that in general marijuana is portrayed and perceived in a positive manner on social media platforms.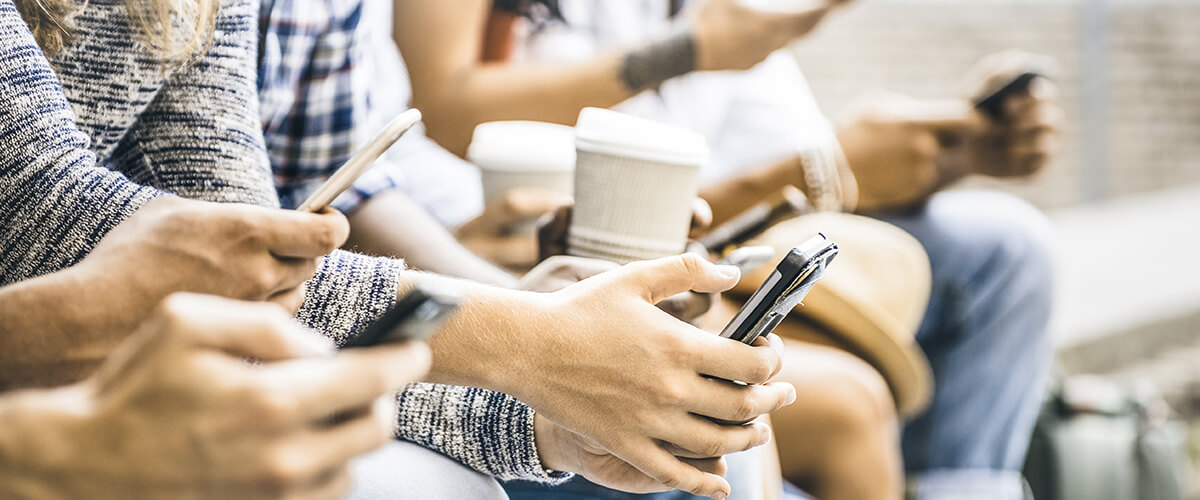 Other Variables
The new study also found that the level of support for marijuana legalization was different among differing demographics.
Democrats and those with little to no religious affiliation were found to most likely favor marijuana legalization. Additionally, males were more likely to support ending prohibition than women.
Of all participants, 66 percent said they support marijuana legalization. The General Social Survey data did not distinguish where the respondents' support the legalization of medical marijuana, recreational use, or both types.
The new thesis study, "Exploring the Association Between How Social Media Affects Attitudes Toward Marijuana Legalization," is available to read in full at Old Dominion University.
Cannabis Research Findings
Learn even more about what researchers have discovered in cannabis-related studies through our education page, or stay up on new studies on our news feed.