Here's a look at what Lieutenant Governor Gavin Newsom and attorney and businessman John Cox think about marijuana reform.
Last time California voters went to the polls they legalized recreational marijuana. This year, they'll be choosing their next governor as the Jerry Brown era comes to an end.
California's next governor will make crucial decisions regarding state legislative activity that will help shape the state's market. Weeks ago, Brown took action on several cannabis-related bills, approving five and rejecting five others.
A world apart on many issues, leading gubernatorial candidates Lieutenant Governor Gavin Newsom and attorney and businessman John Cox have differing ideas on marijuana legalization.
Here's a look at where Newsom and Cox each stand on the cannabis issue.
Gavin Newsom (D)
Recreational Marijuana Legalization: Supports recreational marijuana legalization
Medical Marijuana Legalization: Supports medical marijuana legalization
Newsom not only supports the legalization of both recreational and medical marijuana, but he has taken an active role in changing cannabis policy in the state of California. In 2012, he became one of the first statewide officials in the entire country to embrace full marijuana legalization.
The popular lieutenant governor successfully championed California's Proposition 64 to legalize adult use marijuana in 2016. Prior to the measure making the ballot, Newsom started the pro-cannabis Blue Ribbon Commission on Marijuana Policy, a group of policymakers, public health experts, and academics aimed at advising marijuana policies.
While an active supporter of the cannabis industry, Newsom isn't fan of using marijuana personally. When top gubernatorial candidates earlier this year were asked in a debate whether they had at any time used marijuana, Newsom was the only Democratic contender who didn't raise his hand. Once he told The Sacramento Bee, "I hate the stuff. Can't stand it."
Newsom believes the legalization of marijuana is a criminal social justice issue, and on his official website cites legalization's ability to reduce access to youth. He has emphasized that he's "not pro-pot, but anti-prohibition," and believes a highly regulated market that protects public safety is important.
"We moved towards legalization to get people into the daylight and into the sunshine of a regulated environment, which means you've got to act maturely, you've got to play by the rules. You can't play in the margins. There is no more black market," he told Newsweek.
After U.S. Attorney General Jeff Sessions rescinded an Obama-era policy last year that had allowed state-legal marijuana operations to continue without federal interference, Newsom wrote a letter to Donald Trump, laying out the reasons why he believes "the War on Marijuana has failed," and urging the president to support the creation of a legal and regulated recreational marijuana marketplace.
"The government must not strip the legal and publicly-supported industry of its business, and hand it back to drug cartels and criminals. Dealers don't card kids," Newsom wrote.
"I urge you and your administration to work in partnership with California and the other eight states that have legalized recreational marijuana for adult use in a way that will let us enforce our state laws that protects the public and our children, while targeting the bad actors," he added.
Dear @POTUS,
The War on Marijuana has failed. We can't continue to keep doing what we've done & expect a different result.
Cc: @jeffsessions pic.twitter.com/qNQbkfVItm

— Gavin Newsom (@GavinNewsom) February 25, 2017

The Drug Policy Forum of California has positively rated Newsom in its voters guide, writing, "No state official has done more to champion legal marijuana than Democratic frontrunner Lt. Gov. Gavin Newsom."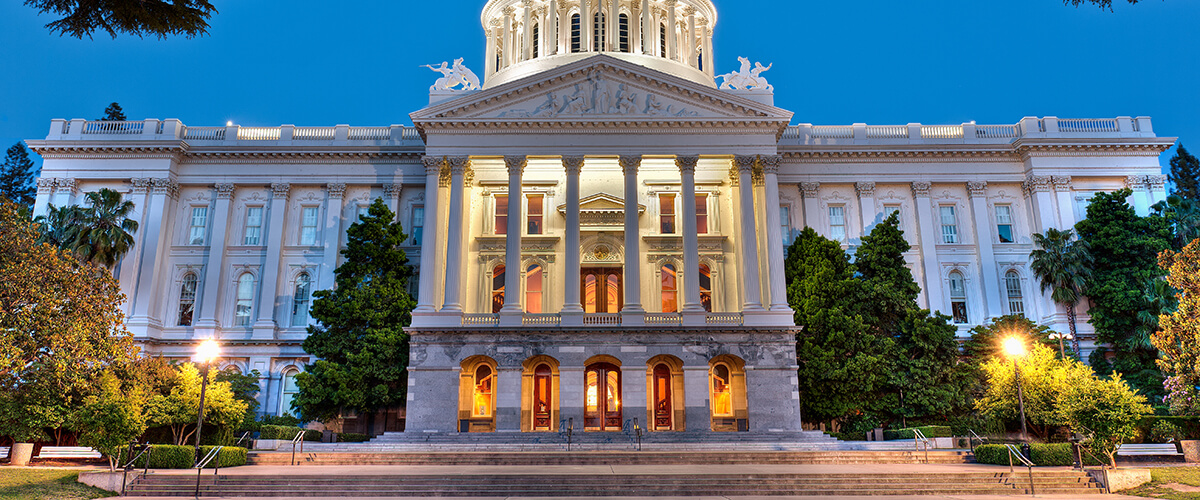 John Cox (R)
Recreational Marijuana Legalization: Opposes recreational marijuana legalization
Medical Marijuana Legalization: Supports the legalization of medical marijuana
A transplant from Chicago who now lives in Rancho Santa Fe near San Diego, Cox is on record as being in support of legalized medical marijuana. He opposes the legalization of recreational marijuana.
While Cox has been relatively quiet about marijuana, earlier this year he made headlines after suggesting that those who use marijuana should be forced into medical treatment.
"I'd like to go to the Portugal system where they actually put people who use marijuana in hospitals and cure them of their substance abuse," Cox said in May.
He later clarified himself, saying, "I'm not necessarily demanding that [hospitalization] be done with regards to cannabis," and that just those who are "addicted to substances… should get treated."
Unlike Newsom, Cox reportedly has tried marijuana. He was in college and has said he didn't care for it.
Marijuana on the Ballot
Newsom currently has a commanding lead in the polls during the final run-up to the November 6 midterms.
Learn more about marijuana's presence in the 2018 midterms, including the states voting on cannabis initiatives and where candidates running for office stand on legalization, through our Election 2018 page.