Voters will choose between a pro-cannabis Republican and a moderately-supportive independent.
In the upcoming November election, voters in Maine will elect one member to the United States Senate, deciding between reelecting Sen. Angus King as an independent and opting for his opponent, Republican State Sen. Eric Brakey.
The U.S. Senate shares with the House of Representatives responsibility for all lawmaking in the U.S. With more marijuana reform bills than ever introduced in the 115th Congress, the next meeting of the federal legislative branch is expected to make important decisions related to federal cannabis policy.
If you're a resident of the Pine Tree state, you may be curious as to where the two candidates stand on cannabis legalization.
While King's words and actions indicate he supports marijuana law reform, particularly expanding medical access to veterans, Brakey has made cannabis reform a central campaign platform. Here's an overview of what we know about where King and Brakey stand on cannabis.
Angus King (I)
Recreational Marijuana Legalization: Undecided about federal legalization, but supports states' rights in determining whether to legalize recreational cannabis
Medical Marijuana Legalization: Supports states' rights for legalizing medical marijuana and has fought for research into how medicinal cannabis could help veterans
King, hoping to be elected for a second term, has actively supported a handful of Senate bills related to marijuana since taking office in 2013.
He was a co-sponsor of the Compassionate Access, Research Expansion, and Respect States (CARERS) Act in 2015, which would reclassify marijuana from a Schedule I to a Schedule II substance and recognize states' rights to legalize medical marijuana. This summer, he signed onto the most recent version of the bill.
This year King also backed the Veterans Affairs Medical Cannabis Research Act of 2018, aimed at encouraging the VA to study the effectiveness of medical cannabis for veterans with PTSD and chronic pain.
"We owe it to our veterans who need medical assistance to do everything we can to help them face their challenges in healthy, productive ways, including research into alternative treatments that may help ease their pain," King said in a press release. "Maine's veterans have earned nothing less than our complete support, and we must explore every possible avenue to help them."
Additionally, last year a spokesperson for the senator said that King acknowledges "a growing body of evidence suggesting that cannabinoids can be effective in treating a number of conditions."
In regards to federal legalization, King has yet to come out in support or opposition. A spokesman for King in 2014 suggested he was waiting to "see the effects of legalization in places like Colorado and Washington" before making a decision.
His office has indicated, however, that King "believes the federal government should not interfere with state laws on this issue, and instead give states the ability to make and implement policy based on the wishes of their citizens."
King has received a C grade from the National Organization for the Reform of Marijuana Laws (NORML) on the organization's congressional scorecard.
Eric Brakey (R)
Recreational Marijuana Legalization: Supports individual states' rights to legalize
Medical Marijuana Legalization: Supports individual states' rights to legalize
State Senator Brakey has repeatedly displayed support for cannabis legalization. He has made his pro-cannabis views clear on Twitter.
"I don't see anywhere in our Constitution where we gave Washington DC the authority to prohibit the use of a plant — and to throw people in cages for the use of a plant," he tweeted in June.
Brakey supported the adult use marijuana legislation that was approved by state voters in 2016 and encouraged the Legislature to act quickly and implement the ballot issue right away.
"The Maine people have passed it, and we should work on implementing it," he said.
Brakey also co-chaired the committee that drafted a medical marijuana reform bill aimed at expanding access to more patients.
Blakey's support for cannabis law reform appears to be grounded in his federalist views and his support of the 10th Amendment, which expresses the principle of states' rights.
In an op-ed written for CNBC at the beginning of the year, Brakey criticized U.S. Attorney General Jeff Sessions' crackdown on marijuana states, and separately called the move "a clear unconstitutional overreach by the federal government."
"The federal government should not be interfering when states' economic growth comes from a substance that is only legal for adults, and poses very little danger to one's health compared to other legal substances like alcohol," he wrote.
"When individual states – and municipalities – are given the opportunity to shape laws, they can better meet the needs of the people affected by the law," he added.
Brakey's support for loosening laws on marijuana also seems to be related to concerns on criminal justice reform, suggests Marijuana Moment, based on tweets the cannabis news site uncovered.
"I've sponsored #CriminalJusticeReform legislation in Maine to allow expungement of low-level, non-violent convictions after 5 years out and with no re-offense. And I do believe we should pardon and expunge non-violent cannabis convictions," Brakey tweeted in June.
"White and blacks both use cannabis at similar rates, yet black Americans are convicted for these offenses at far higher rates. We need to rethink this whole system of throwing people in jail for victimless crimes," he added.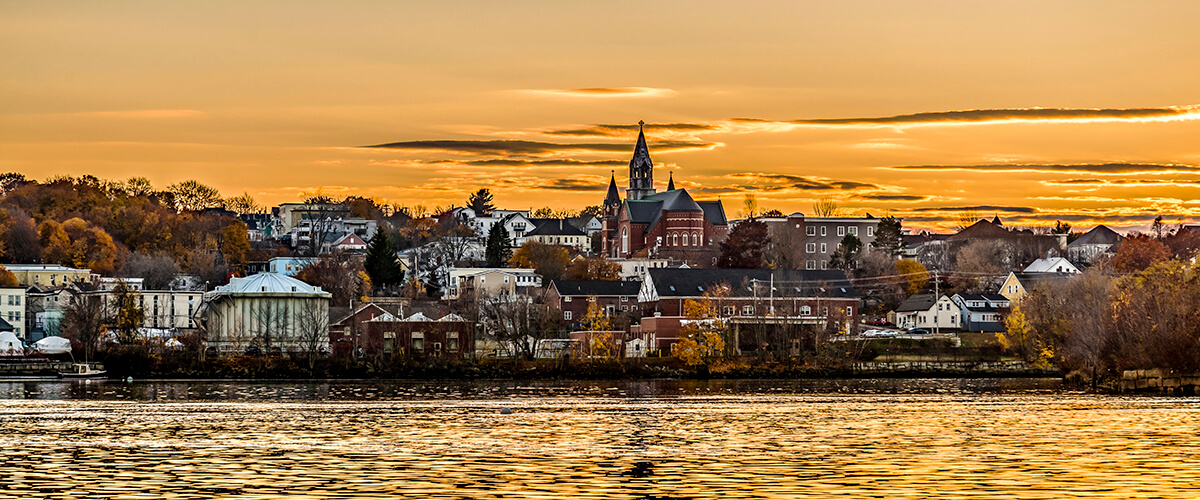 More U.S. Election Coverage
The 2018 midterms are a little more than a month away. Learn more about the candidates running for election and where they stand on marijuana, as well as statewide cannabis measures, by visiting our Election 2018 page.
Stay up on the latest cannabis industry news through the Medical Marijuana, Inc. news page.