A majority of voters across all five geographic areas in New Mexico said they support adult use marijuana legalization.
A majority of voters in New Mexico support a bill that would legalize, regulate and tax recreational marijuana sales for adults 21 years and over, according to a new poll conducted by Research & Polling, Inc. for the Albuquerque Journal.
The survey of over 400 registered voters found that 60 percent voiced support for marijuana legalization, compared to 32 percent who said they are opposed and 8 percent who are either undecided or have mixed feelings.
The findings reveal growing public support for legal marijuana. In 2014, a similar Journal Poll found that 44 percent of voters supported legislation to legalize marijuana, while 40 percent were opposed.
According to the new poll, today a majority of voters across all five geographic areas of the state are in favor of legalization, ranging from 73 percent in the liberal north-central area of New Mexico to 52 percent in the historically conservative eastern region of the state.
"Imagine asking this question 10 years ago in eastern New Mexico," said Brian Sanderoff, president of Research & Polling, Inc. "We would have found support levels much lower in these conservative strongholds."
Support was also found across all age groups, but the percentage of support was notably higher among younger voters. Of voters 65 years and older, 51 percent said they would support a bill to legalize marijuana. Among those between 18 and 34 years, 79 percent were in support.
Political party affiliation was also found to have a significant impact on attitudes regarding legalization. Seventy-four percent of Democrat voters said they support adult use marijuana legalization, compared to just 40 percent of Republican voters. Among independent voters and those registered with other parties, 67 percent were in favor.
The Journal Poll was conducted September 7-13 through live telephone interviews. The sample includes 423 registered voters who cast ballots in the 2014 and 2016 general elections. The voter sample has a margin of error of plus or minus 4.8 percentage points.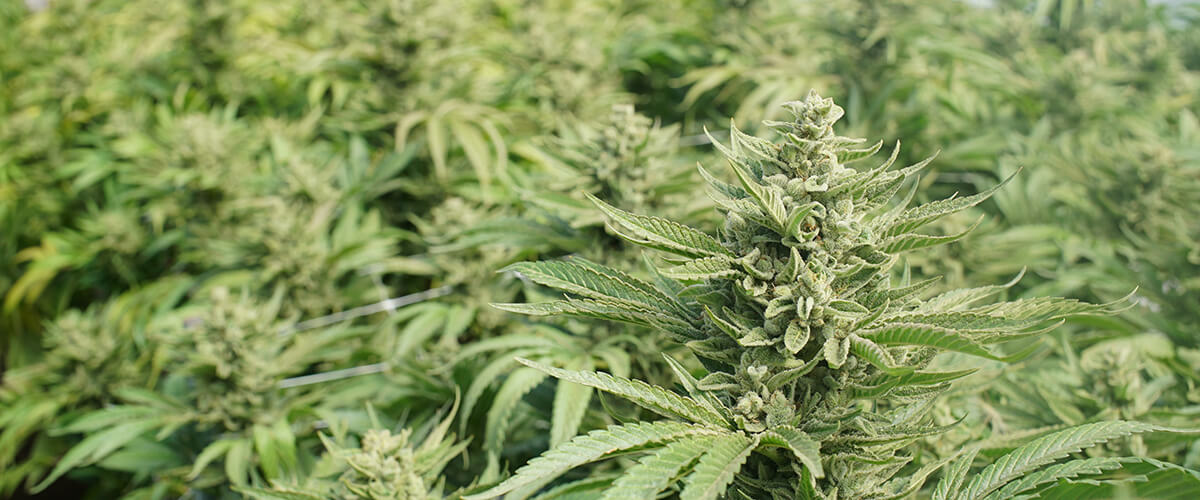 Marijuana in New Mexico
Generally, New Mexico legislators have largely been opposed to efforts to legalize adult use marijuana. Proposals to legalize and tax recreational marijuana have repeatedly failed to make it through the Legislature.
"I think eventually the day will come in New Mexico when marijuana is legalized," Sanderoff said. "But there are still some powerful legislators who are skeptical."
That day may not be too far off. Earlier this year, New Mexico Democrats adopted a party platform that supports the legalization of recreational marijuana use statewide.
Voters will also soon have the opportunity to vote for cannabis-supporting lawmakers. The entire House is up for reelection this year, and voters will consider senators in the 2020 election.
Additionally, New Mexico Republican Gov. Susana Martinez is opposed to legalization, but cannot run for reelection in November due to term limits. Martinez's two potential successors are split on the issue.
Democrat candidate Michelle Lujan Grisham has said she would support the legalization of recreational marijuana provided the legislation protects access to medical cannabis, includes provisions to protect children, and addresses concerns regarding use at the workplace. Republican candidate Steve Pearce has voiced opposition to legalization, arguing that states that have opted to legalize marijuana have struggled.
New Mexico already has legalized medical marijuana. In 2007, voters approved the Lynn and Erin Compassionate Use Act to give patients diagnosed with 21 conditions legal access to medical cannabis. The state-regulated program has taken off in recent years.
More Cannabis News
Stay up on the most important cannabis industry news through the Medical Marijuana, Inc. news page.