Here you can educate yourself on marijuana ballot initiatives and where candidates stand on marijuana.
The 2018 midterm elections are only 42 days away, and just like two years ago cannabis legalization is going to be a lead issue.
Four states will have the opportunity to legalize cannabis in some capacity through voter-approved ballot initiatives in the upcoming November 2018 election. With nationwide support for marijuana at a record-high, we may be headed for another banner year for the marijuana legalization movement.
Voting in favor of marijuana ballot initiatives and cannabis-supporting candidates is perhaps the most effective method for supporting cannabis legalization efforts. Your elected local, state, and federal officials play a crucial role in determining whether cannabis laws change where you live.
Over the next six weeks, Medical Marijuana, Inc. will provide information on marijuana-related ballot measures, as well as give you information on where Senate, U.S. House, and gubernatorial candidates running for election in November stand on marijuana law. We will continually update this page with links to the latest election-related articles as they're published.
Your vote is your voice on marijuana policy. Educating yourself prior to November 6, 2018 will help you figure out which measures and candidates align with your personal views.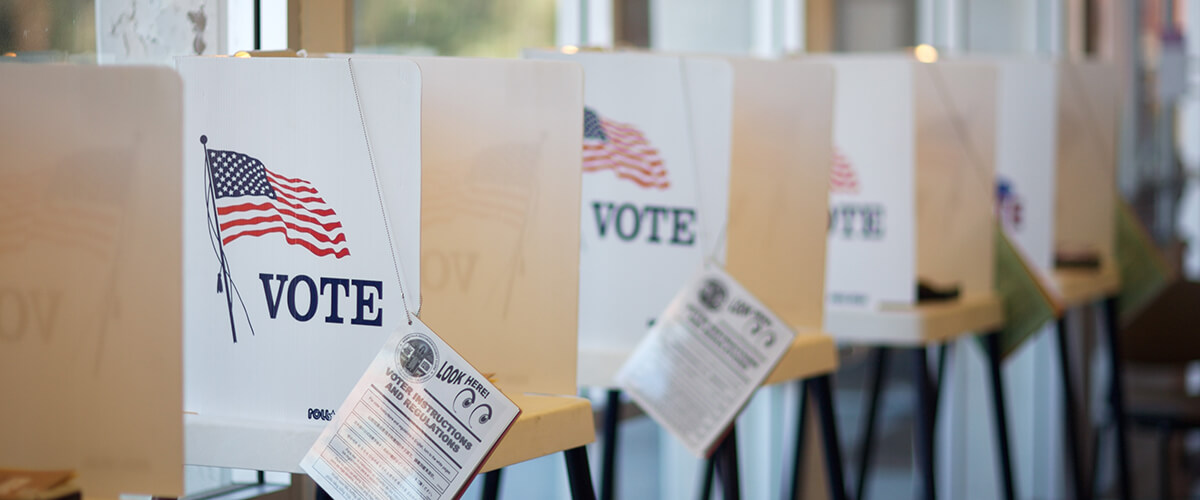 Which States Will Be Voting on Marijuana in 2018?
After an already strong year of progress for marijuana legalization, voters in four states – Michigan, Missouri, North Dakota, and Utah – will get to decide on medical or recreational marijuana ballot initiatives in the upcoming election.
While marijuana remains illegal under federal law, a large majority of U.S. states have passed their own policies permitting its possession and use in some capacity. This year alone, Vermont and Oklahoma have already passed legalization measures, and New Jersey lawmakers are on track to approve recreational marijuana legislation before year's end.
If polls are any indication, the U.S. is likely to have 12 states with legal recreational marijuana, as well as 32 states where marijuana can be used medically with a physician's recommendation, by the end of 2018.
Michigan
Michigan voters will consider Proposal 1, a ballot initiative to legalize the possession and sale of recreational marijuana. Led by the Coalition to Regulate Marijuana Like Alcohol, the measure qualified for the ballot in May after more than 365,000 signatures were submitted to the state Elections Bureau.
If the measure passes, adults ages 21 years and older will be able to legally possess and buy up to 2 ½ ounces of marijuana, as well as personally grow 12 plants and keep up to 10 ounces of marijuana at home.
The measure calls for a 10 percent excise tax and a 6 percent sales tax. Legalization is expected to generate an estimated $100 million, with 35 percent going to fund K-12 education, 35 percent to road construction, and 15 percent each to communities and counties where marijuana businesses are located.
Proposal 1 would also legalize the cultivation of hemp, the non-intoxicating variety of cannabis that is grown and harvested for products like cannabidiol (CBD) hemp oil supplements, textiles, food, paper, biofuel, green building materials, and bioplastics.
With a simple majority needed, polls suggest that the measure has a strong chance of passing. In January, a survey commissioned by TV station WDIV Local 4 and the Detroit News found that 57 percent of voters support legalization. An updated survey conducted by the pair in September found support had remained steady, at 56 percent. The Detroit Free Press, one of Michigan's largest media outlets, has endorsed the Yes on 1 legalization campaign.
Read the full text of Proposal 1, also referred to as the Michigan Regulation and Taxation of Marihuana Act, here.
Missouri
Missouri voters will be presented with three different medical marijuana measures. Each would provide patients who have obtained a doctor's recommendation legal protection to obtain and use marijuana for medical purposes. All would also create regulated systems of marijuana production, processing and distribution. The details of the three measures, however, differ.
Here is an overview of the three medical cannabis measures:
From New Approach Missouri, a constitutional amendment (Amendment 2 / Medical Marijuana and Veteran Healthcare Services Initiative) lists specific conditions that qualify for cannabis, while also permitting doctors to recommend the substance for any chronic or debilitating condition they see fit. Registered patients would also be allowed to personally cultivate up to six plants at home. The amendment would levy a four percent retail tax, with excess revenue going to a fund to help cover veterans' health care costs.
The campaign Find the Cures is proposing a constitutional amendment (Amendment 3 / Medical Marijuana and Biomedical Research and Drug Development Institute Initiative) that features a list of conditions it deems as qualifying for medical marijuana, although a Research Board would be able to add conditions. A 15 percent retail sales tax, plus a wholesale tax of $9.25 per ounce of flower and $2.75 per ounce of leaves would be imposed, with revenue going to establish a state medical research institute. Personal cultivation would not be permitted.
From Missourians for Patient Care, a statute ("The Missouri Patient Care Act") would rewrite state law to legalize medical marijuana. In addition to outlining a list of specific conditions, the statute would allow doctors to recommend cannabis for any condition. It would impose a low 2 percent retail sales tax, with revenue going to help fund veterans' services, drug treatment, early childhood education, and public safety.
A poll conducted in August by TJP Strategies shows that 54 percent of Missouri voters are in favor of medical marijuana.
North Dakota
In North Dakota, voters will decide on the ND Legalization Initiative's North Dakota Marijuana Legalization and Automatic Expungement Initiative, which would remove marijuana from the controlled substances list and make it legal for adults 21 years and older.
North Dakota voters have showed they're ready for cannabis policy reform, legalizing medical marijuana by a margin of 64 percent to 36 percent in the 2016 election. The state's medical marijuana program is expected to launch in the coming months.
This year, they will decide on an initiative that would legalize all forms of marijuana and allow for personal grows. The initiative would also create an automatic expungement process for individuals with marijuana convictions.
A poll commissioned by ND Legalization Initiative in June indicates the state is in for a close race. When asked whether they supported the recreational marijuana measure, 46 percent of surveyed voters said yes, while 39 percent said no, and 15 percent remained undecided.
You can read the full text of the ballot initiative here.
Utah
Utah voters will decide on Proposition 2 (The Utah Medical Cannabis Act), which would legalize non-smokable forms of medical cannabis for over 10 qualifying conditions.
Presented by the Utah Patients Coalition, the measure would allow qualified patients to purchase up to 2 ounces by weight of marijuana, or a cannabis-infused product that contains no more than 10 grams of THC or CBD, every 14 days. Retail sales of medical marijuana would be exempt from sales tax. Only patients who live more than 100 miles away from a state-licensed dispensary would be permitted to grow up to six plants for personal medical use.
Despite being opposed by the Mormon Church, Proposition 2 appears likely to be approved. While a poll from September shows that support for medical marijuana has slipped slightly to 64 percent from 77 percent in August 2017, the measure continues to have enough support to pass comfortably.
Read the full text of the initiative here.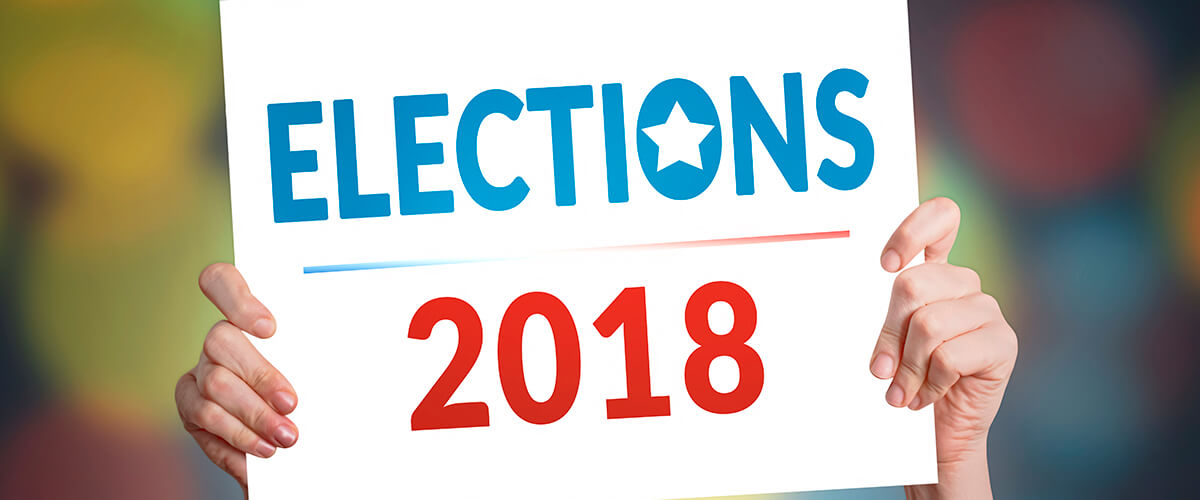 Where Candidates Stand on Marijuana
Beginning the week of September 24, we will be looking at where Senate, U.S. House, and gubernatorial candidates stand on marijuana legalization. Check back here regularly for updates.
U.S. Senate Races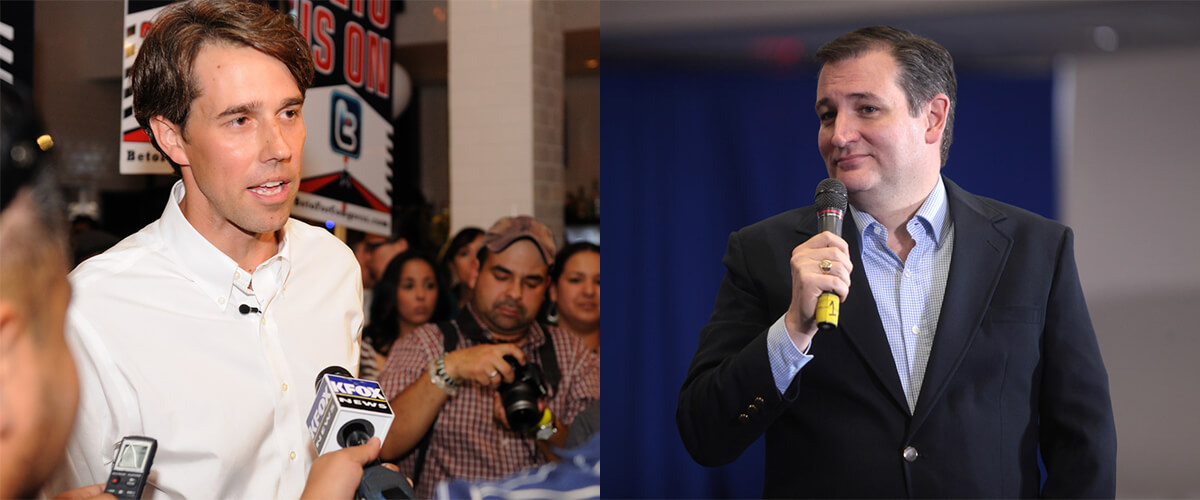 TEXAS: One of the nation's hottest U.S. Senate races is in Texas, between U.S. Senator Ted Cruz and Democrat Beto O'Rourke. The candidates hold dissimilar views on cannabis legalization. Learn where they each stand here.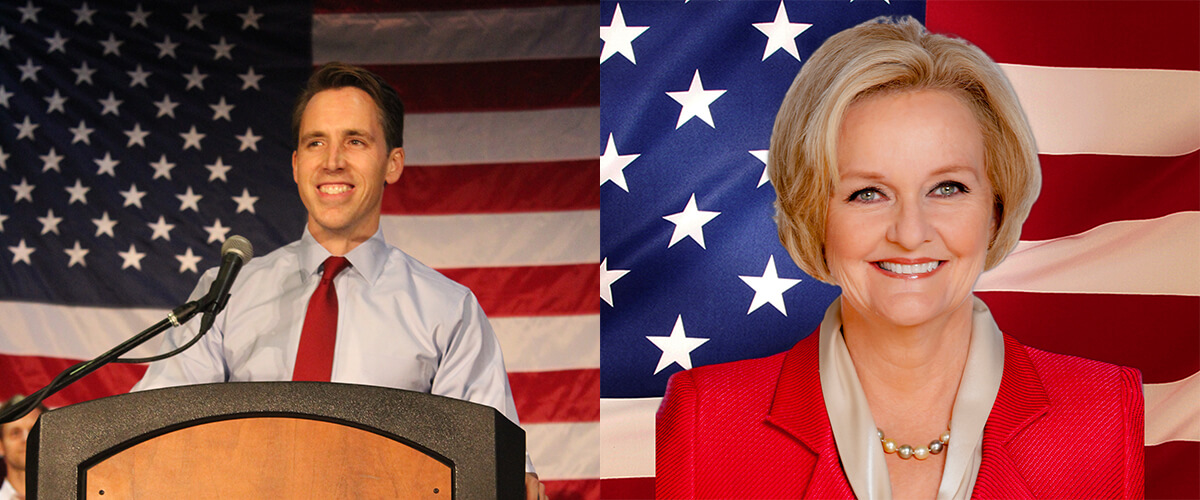 MISSOURI: In Missouri's tight U.S. Senate race, incumbent Sen. Claire McCaskill seeks reelection against Republican challenger, Attorney General Josh Hawley. Learn where they each stand on marijuana legalization here.

UTAH: Mitt Romney and Jenny Wilson each seek to replace longtime Sen. Orrin Hatch. Learn where they each stand on marijuana legalization here.

MAINE: Voters in the Pine Tree state will decide between reelecting Sen. Angus King as an independent and opting for his opponent, Republican State Sen. Eric Brakey. Learn their positions on marijuana legalization here.

NORTH DAKOTA: Neither Heidi Heitkamp nor Kevin Cramer are aggressive supporters of cannabis, but both have shown support for the rights of states to make their own cannabis policies. Learn more about where they stand here.

NEVADA: Cannabis legalization is of particular importance to many voters in Nevada, where Democratic Congresswoman Jacky Rosen and incumbent Republican Senator are currently neck and neck in the race for U.S. Senate. Learn where the two candidates stand on marijuana legalization here.
U.S. House Races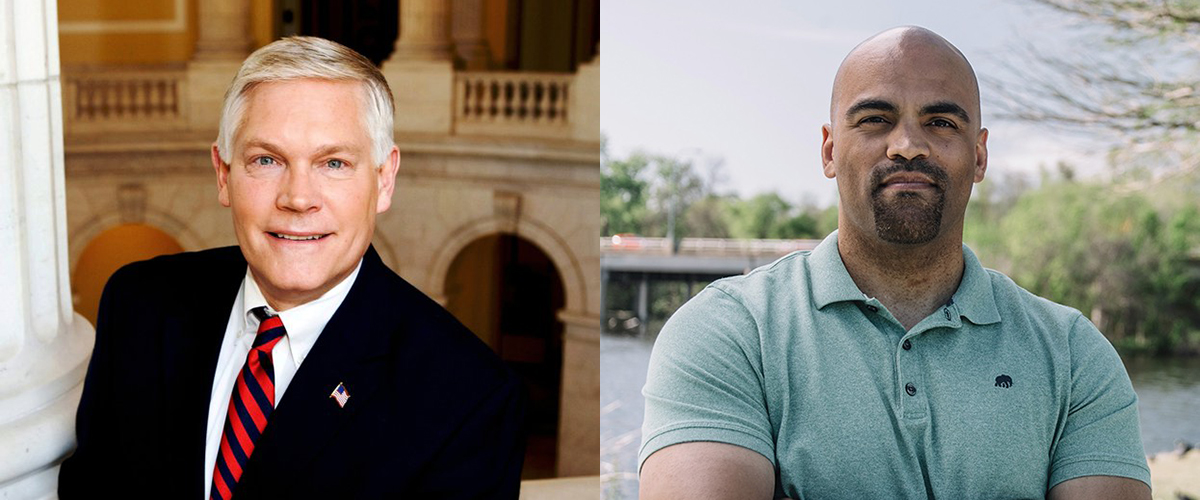 TEXAS 32ND DISTRICT: Who 32nd district voters choose for their next House representative will influence efforts to reform cannabis under federal law. Learn where longtime Rep. Pete Sessions and Democratic civil rights attorney Colin Allred stand on marijuana legalization here.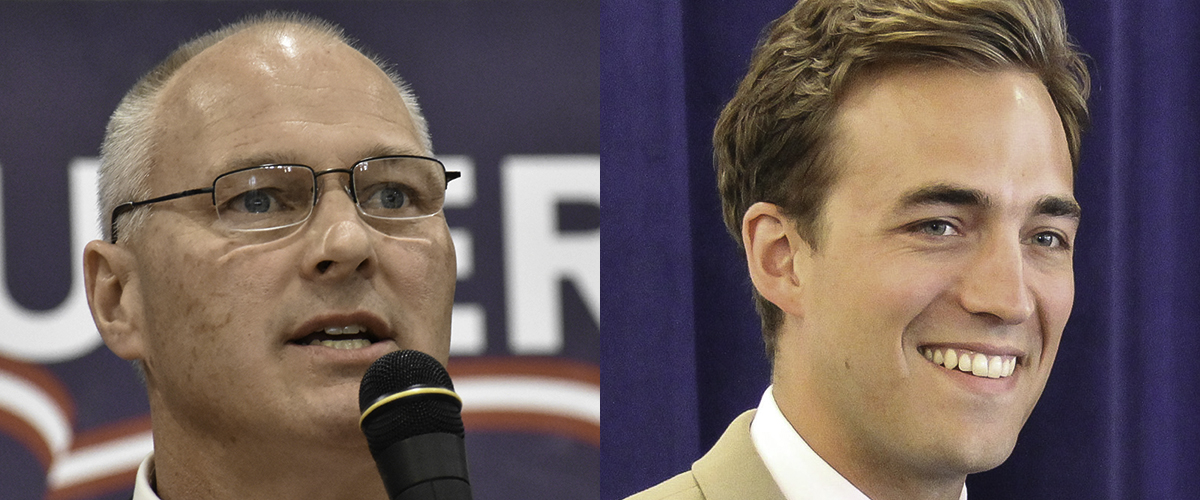 MINNESOTA 8 DISTRICT: One of the most hotly contested congressional races in the country is in Minnesota's 8th District between St. Louis County Commissioner Pete Stauber and former state Rep. Joe Radinovich. Learn what the two candidates think about marijuana legalization here.
Gubernatorial Races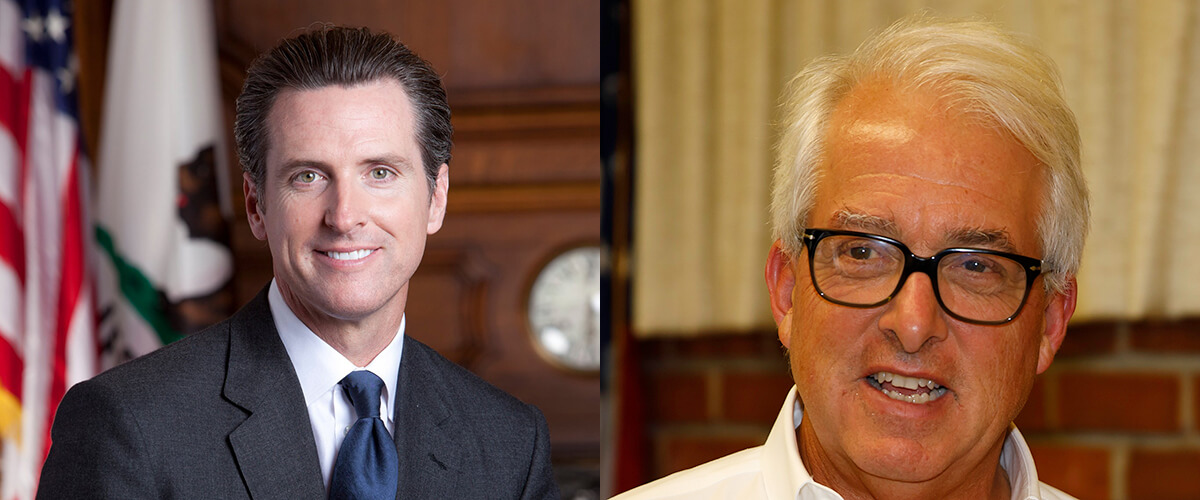 CALIFORNIA: A world apart on many issues, leading gubernatorial candidates Lieutenant Governor Gavin Newsom and attorney and businessman John Cox have differing ideas on marijuana legalization. Learn where they each stand here.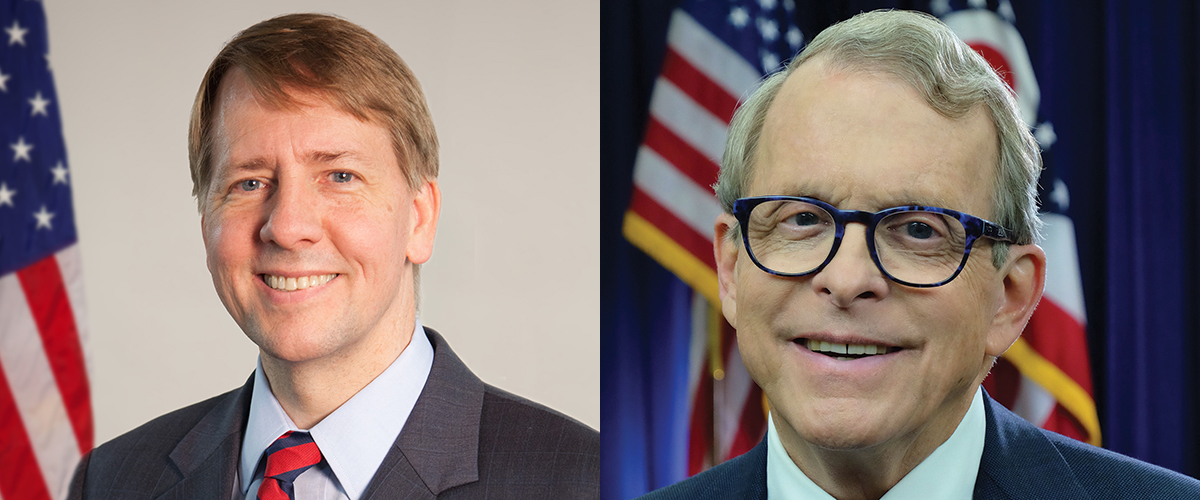 OHIO: Ohio gubernatorial hopefuls Richard Cordray and Mike DeWine disagree on whether marijuana should be legalized. Discover where the two candidates stand here.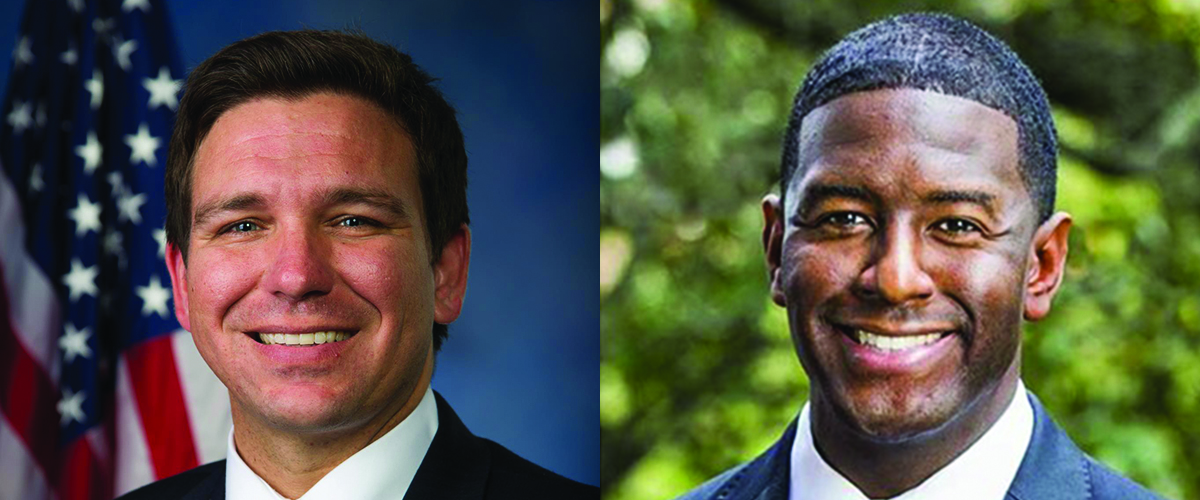 FLORIDA: In the Florida governor's race, Tallahassee Mayor Andrew Gillum and Rep. Ron DeSantis offer vastly different visions on many issues, including whether cannabis should be legal. Learn where the two candidates stand on the marijuana issue here.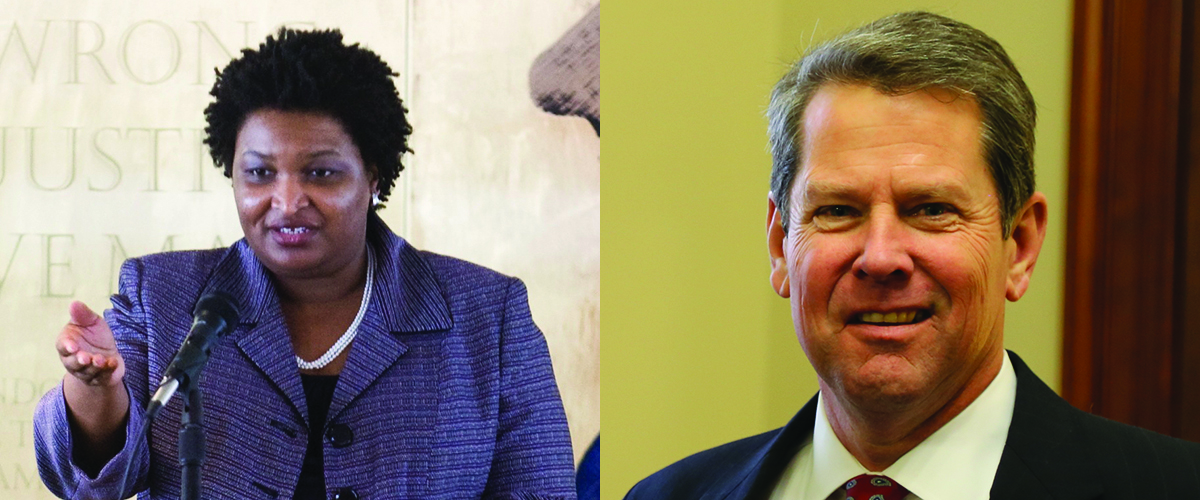 GEORGIA: The Georgia governor's race between Stacey Abrams and Brian Kemp could be of particular importance to voters hoping for cannabis law reform. Learn where the two candidates stand on medical and recreational marijuana laws here.
The Latest Marijuana News
You can learn more about where marijuana is legal now through our education page, or keep up with the growing legal cannabis industry by regularly visiting the Medical Marijuana, Inc. news page.