For two years, the attorney general has refused to sign off on applications for manufacturers of marijuana for research.
A bipartisan group of federal lawmakers pleaded with United States Attorney General Jeff Sessions to stop obstructing cannabis research efforts last month, according to a private August 31 letter obtained by Reason.
Fourteen members of Congress – both Republicans and Democrats – signed the letter, urging Sessions to finally review the more than two dozen applications submitted by potential new growers of research-grade cannabis.
It's been more than two years since the Drug Enforcement Administration (DEA) opened the availability of licenses for growing research-grade marijuana to facilitate cannabis study efforts. Since then, at least 25 applications have been submitted, but the DEA has yet to act on any due to holdups by Sessions' Department of Justice.
"In light of the fact that August 11, 2018 marked two years since the Drug Enforcement Agency (DEA) stated that they would accept registrations for manufacturers of marijuana for research usage, we write to encourage you to finalize your review of the submitted applications," reads the letter.
As part of the approval process for growing licenses, the DEA needs to have the sign-off by the DOJ. So far, that hasn't happened.
Sessions' inactivity poses an obstacle for scientists, who remain limited to a single source for obtaining their cannabis material for studies. The University of Mississippi, the single grower in contract with the National Institute on Drug Abuse for nearly 50 years, is no longer able to keep up with growing demand and has been criticized for its low quality materials.
Combined with regulatory restrictions related to cannabis' status under federal law, a lack of quality research-grade marijuana has severely hindered the collection of scientific data.
Regardless of the research limitations, 30 states have legalized the use of marijuana for medical purposes. Federally, marijuana remains illegal.
"Our nation needs scientific research to analyze the medical applications of cannabis so we may determine appropriate federal marijuana policy in accordance with federal law. It is good policy, it is simply the right thing to do, and it falls within our national controlled substances regulatory framework."
The 14 House members who signed the letter include:
Rep. Carlos Curbelo (R-FL 26th District)
Rep. Matt Gaetz (R-FL 1st District)
Rep. Dana Rohrabacher (R-CA 48th District)
Rep. Don Young (R-AK At-Large District)
Rep. Tom Garrett (R-VA 5th District)
Rep. Ryan Costello (R-PA 6th District)
Rep. Zoe Lofgren (D-CA 19th District)
Rep. Jared Polis (D-CO 2nd District)
Rep. Jimmy Panetta (D-CA 20th District)
Rep. Earl Blumenauer (D-OR 3rd District)
Rep. Steve Cohen (D-TN 9th District)
Rep. Charlie Crist (D-FL 13th District)
Rep. Eleanor Holmes Norton (D-DC)
Rep. Anna G. Eshoo (D-CA 18th District)
Sens. Kamala Harris (D-CA) and Orrin Hatch (R-UT) also sent a letter to Sessions on August 31, following up on a previous letter they sent in April in which they requested that Sessions resolve all outstanding applications by August 11.
Members of Congress have sent several letters to Sessions about the applications for new cannabis growers. Sessions has not responded to any of these letters.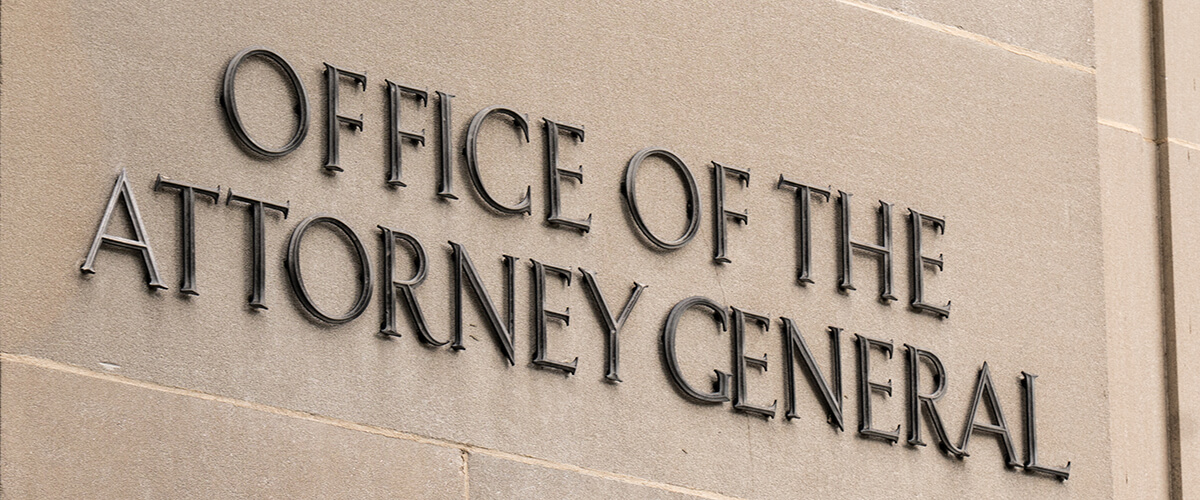 Opposing Sessions' Anti-Cannabis Stance
Since taking office in 2017, Session has not been a friend of the nation's legal cannabis industry. In addition to refusing to allow more institutions to grow for research reasons, he attempted to crack down on medical marijuana and removed protections that had allowed adult use markets to proceed without interference.
Some lawmakers have made moves to address the issue of a lack of research-grade cannabis through legislation. Introduced by Gaetz — one of the 14 House members who signed the letter to Sessions — the Medical Cannabis Research Act would require the federal government to approve more facilities for the cultivation of cannabis for medical research. The House Judiciary Committee approved the bill earlier this month.
Perhaps in anticipation of more licensed growers, the DEA last month took steps to significantly up the quota of research-grade cannabis that can be legally grown in the U.S. for the rest of 2018 and next year.
Learn About Marijuana Research
Learn about what researchers have so far discovered about cannabis and its therapeutic potential for various ailments through our education page.
Keep up with the latest cannabis industry developments through our news page.