Nearly six-in-10 Connecticut voters favor ending cannabis prohibition.
A big majority of residents in Connecticut support legalizing marijuana, according to the results of a new Quinnipiac University survey.
The new poll of 1,029 Connecticut voters found support for ending cannabis prohibition to be 59 percent for and 36 percent opposed.
Support for legalization was found across nearly all demographics, including men, women, Democrats, Republicans, independents, whites, and nonwhites. Only adults over 65 years of age are opposed to ending prohibition.
During the 2018 legislative session, a recreational marijuana bill for the first time ever passed a legislative committee, but the session ended before either chamber held a vote.
"This year, our lawmakers ignored the will of the people when they failed to legalize cannabis. The bills before them would have regulated cannabis just as alcohol is now regulated. This working model would have provided our citizens with safe, regulated cannabis and would have ultimately undermined and eradicated the dangerous street market," said Aaron J. Romano, Esq. of Connecticut's chapter of NORML, in August after dozens overdosed on tainted synthetic marijuana in a Connecticut park.
Still, Connecticut could be one of the next states to legalize adult use marijuana. Overall, six cannabis bills were introduced in the Connecticut Legislature this session, indicating that lawmakers could enact adult use marijuana legislation in 2019.
"We hope that our legislators make legalization of cannabis for adult use a priority in the coming term, for the safety of the community, and because it is the will of the people," added Romano.
Last year, Connecticut's Office of Fiscal Analysis estimated that the state would generate $30.1 million if it were to legalize recreational marijuana and apply the tax model used by Massachusetts, or $63.9 million if it were to follow Colorado's.
While adult use marijuana remains illegal, possession of a half-ounce or less has been decriminalized, charged as a civil violation rather than a criminal offense, since 2011.
The state also passed comprehensive medical marijuana legislation in 2012, giving qualified patients with a doctor's recommendation legal access to cannabis for medicinal use. Just weeks ago, the state legislature's Regulation Review Committee added eight new qualifying conditions to its medical marijuana program.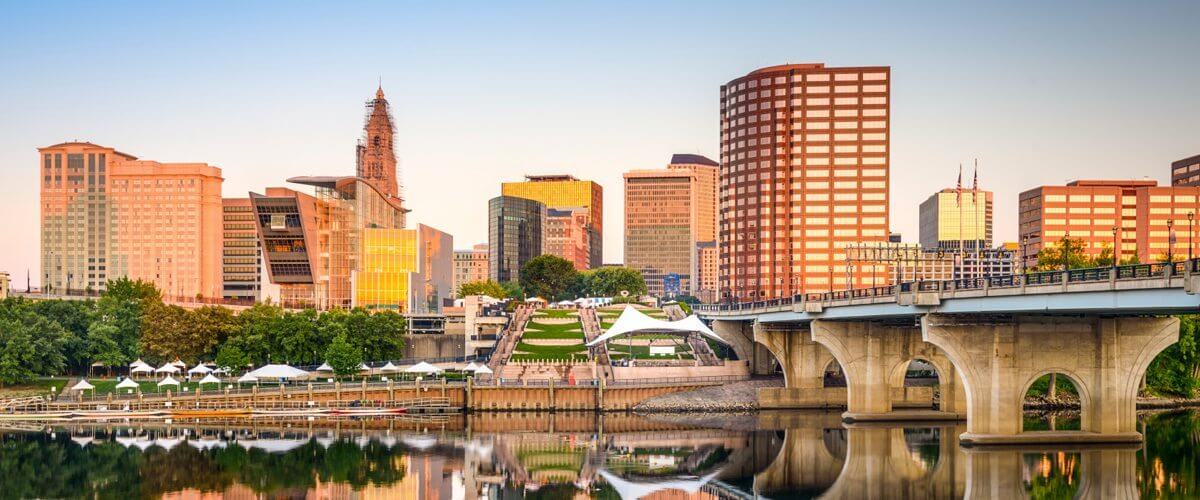 Potential Impact on Gubernatorial Race
Growing support for marijuana legalization among Connecticut voters may play a role in the upcoming gubernatorial race.
While outgoing Gov. Dannel Malloy does not support marijuana legalization, Democratic gubernatorial frontrunner Ned Lamont does. Referring to legalization as "an idea whose time has come," Lamont has said he would work to legalize marijuana, regulate it, tax it, and use tax revenue to fund opioid treatment programs if elected.
Additionally, the Connecticut Democratic Party earlier this year approved a new part of their platform to include marijuana legalization. The platform also calls on the state to release prisoners incarcerated for nonviolent marijuana convictions.
The time has come for Connecticut to responsibly legalize marijuana. pic.twitter.com/lE50Xb8yAl

— Ned Lamont (@NedLamont) August 28, 2018
Republican candidate Bob Stefanowski, while admitting to using cannabis in the past, has said he is not yet ready to voice support for legalizing marijuana, arguing that more research is still needed.
The poll revealed Lamont ahead of Stefanowski in a 53 percent to 37 percent spread in a head-to-head matchup.
The Quinnipiac University survey was conducted over the phone between August 16 and 21, with a margin of error of +/- 3.9 percentage points.
Medical Marijuana for Pain
The recreational use of marijuana is now legal in nine states plus Washington, D.C.
Learn more about cannabis laws in the U.S. through our education page, and keep up with the growing legal cannabis industry by regularly visiting our news feed.