Doctors at the VA would be allowed to recommend medical marijuana to veterans in states where it is legal.
A new federal bill would give United States military veterans access to medical marijuana in states that have legalized it. Introduced by U.S. Senators Bill Nelson (D-FL) and Brian Schatz (D-HI), the Veterans Medical Marijuana Safe Harbor Act would give Veterans Affairs (VA) doctors in medical marijuana states the ability to recommend cannabis for pain management and post-traumatic stress disorder (PTSD).
Because of marijuana's Schedule I classification under federal U.S. drug policy, veterans have been unable to legally access medical cannabis, even in states that have passed their own laws to legalize it. As of June, medical marijuana is legal in 30 states and Washington, D.C.
"Federal law prohibits VA doctors from prescribing or recommending medical marijuana to veterans," said Nelson, in a statement. "This legislation will allow veterans in Florida and elsewhere the same access to legitimately prescribed medication, just as any other patient in those 31 states would have."
Our veterans have put everything on the line for our country and should have access to all available medical treatments – including medical marijuana. I just filed legislation that would allow doctors at the VA to recommend this treatment as they see fit. – BN pic.twitter.com/DgSh0wzPdJ

— Nelson for U.S. Senate (@NelsonForSenate) September 6, 2018
The American Legion, the nation's largest wartime veterans service organization, has repeatedly pushed for medical marijuana policy changes for veterans. More than 9 of 10 military veterans want more inquiry into the potential medical benefits of marijuana, and over 8 of 10 are in favor of allowing federal doctors to recommend cannabis.
"In the 31 states where medical marijuana is legal, patients and doctors are able to see if marijuana helps with pain management. Our veterans deserve to have that same chance," Schatz said. "The bill does right by our veterans, and it can also shed light on how medical marijuana can help with the nation's opioid epidemic."
The Veterans Medical Marijuana Safe Harbor Act also allocates $15 million for research on cannabis's therapeutic potential for pain and to analyze veteran usage of state medical marijuana programs.
The bill has the support of several cannabis and veteran organizations, including:
American Academy of Pain Medicine
Veterans Cannabis Project
Veterans for Medical Cannabis Access
Americans for Safe Access
NORML
Marijuana Policy Project
Drug Policy Alliance
Multidisciplinary Association for Psychedelic Studies
Veterans Cannabis Coalition
National Cannabis Industry Association
"The Veterans Medical Marijuana Safe Harbor Act would provide crucial medical and civil protections for the men and women who put their lives on the line to serve this country," said Justin Strekal, the political director of NORML, in a statement.
"It is unconscionable that these brave individuals who protect our nation's freedoms would be treated as criminals when they return home just for treating their medical ailments with a safe and effective option."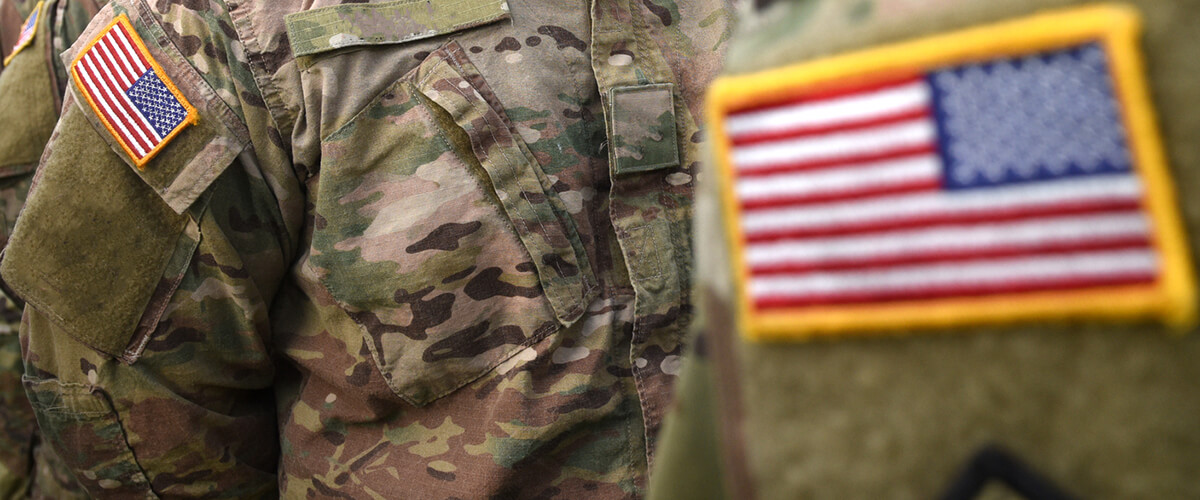 Potential Impact
Advocates of the Veterans Medical Marijuana Safe Harbor Act hope that giving veterans access to medical marijuana will reduce their intake of addictive and potentially dangerous opioids. Overdoses took the lives of more than 64,000 Americans in 2017 alone, and veterans are twice as likely as non-veterans to die from accidental overdoses of addictive painkillers.
Research has shown that medical marijuana is associated with reduced opioid intake, as well as opioid-related hospitalizations and fatal overdoses. The bill's language points out that "states with medical cannabis laws have a 24.8% lower mean annual opioid overdose mortality rate compared with states with medical cannabis laws."
A significant volume of research has demonstrated cannabis's efficacy for chronic pain, and studies indicate that cannabis can be a safer alternative to opioids for managing pain.
Studies also indicate that cannabis can lessen the emotional impact of traumatic events, reduce anxiety, and improve sleep quality in those with PTSD.
Learn More about the Benefits of Medical Marijuana
You can learn more about the research into cannabis and its potential therapeutic benefits for various ailments by visiting our education page.