The former Colombian politician and Nobel Peace Prize recipient described the drug war as a "cure that has been worse than the disease."
Former President of Colombia Juan Manuel Santos earlier this month continued his vocal criticism of the failed war on drugs in an op-ed published by Americas Quarterly.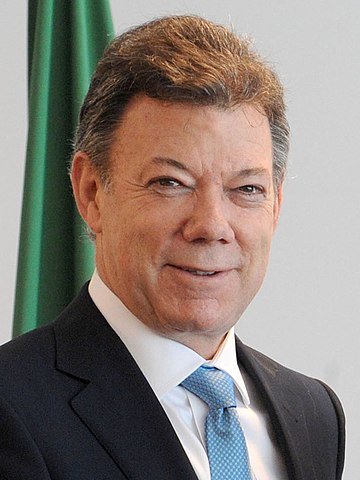 In the article, the respected world leader argued that the 100-plus years of prohibition and criminalization has not only been ineffective, but also harmful. Referring to the war on drugs as a "cure that has been worse than the disease," Santos contended that world leaders should shift its strategy and explore "responsible government regulation."
"In the world, and particularly in Colombia, we invest billions of dollars a year chasing the dream of a drug-free world," Santos wrote.
"In the last 10 years, for example, we have eradicated about 2.5 million acres of coca through aerial and manual spraying. Still, according to UNODC statistics for 2016, 361,000 acres remain under cultivation. Colombian authorities have made more than 1 million drug seizures since 1993. While such figures demonstrate Colombia's efforts to fight drug trafficking, they also show we're on a stationary bicycle, spinning our wheels instead of moving forward.
"The policy prescription we have used for years, based mainly on punitive repression, has not solved the problem. We must look for an alternative course of treatment. We cannot insist on a strategy that focuses on repression of small peasant producers and consumers — the weakest links in the drug trafficking chain."
Santos' op-ed arrived just prior to him leaving office after having served as President of Colombia for eight years. During his tenure, Colombia's Congress voted to legalize marijuana for medicinal and scientific purposes, allowing Medical Marijuana, Inc. subsidiary HempMeds® Mexico to ship its RSHO™ products to patients in Colombia since 2016. Santos' government also decriminalized recreational marijuana.
On October 7, 2016, Santos was announced as recipient of the Nobel Peace Prize for his role in his government's peace treaty between the FARC-guerilla, considered by the United States as a terrorist and drug trafficking organization. He used his acceptance speech to urge the world to rethink its strategy on drugs.
In his new op-ed, he again called for a global overhaul of drug policy, claiming that a zero-tolerance approach is both harmful and ineffective.
"It is time we talk about responsible government regulation, look for ways to cut off the drug mafias' air supply, and tackle the problems of drug use with greater resources for prevention, care and harm reduction with regard to public health and the social fabric," Santos concluded in his piece.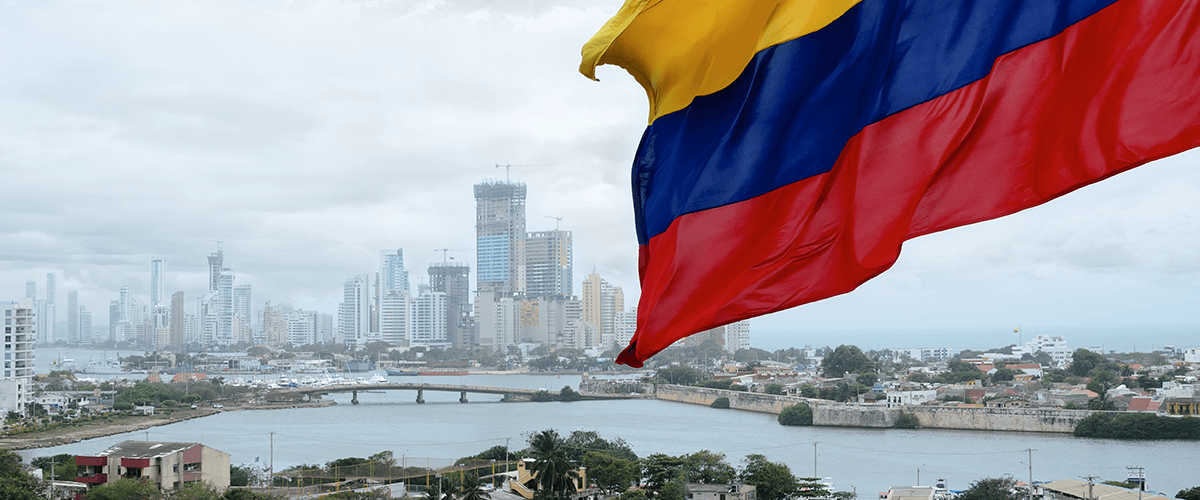 Expanding Cannabis Reform
Santos' op-ed comes at a time when attitudes and policies regarding cannabis are shifting worldwide.
Earlier this summer, Canada became the second nation in the world to legalize recreational marijuana and the United Kingdom announced it would soon make medical marijuana legally available. In the U.S., nine states have legalized marijuana for recreational use and 30 have passed laws allowing medical marijuana.
Over recent years, cannabis policy reform has also expanded elsewhere in South America. Besides Colombia, Peru, Chile, and Argentina have passed medical marijuana legalization laws. Uruguay became the first country in the world to fully legalize marijuana, even for personal use.
Elsewhere, several more countries, including Australia, Argentina, Chile, Germany, Israel, Italy, Malta, Peru, Greece, Poland, Portugal, the Netherlands, and Denmark, have passed laws permitting medical cannabis.
A positive pre-review published recently by the World Health Organization after having examined the available research on cannabis could even further influence how cannabis is controlled worldwide.
Keep Up With Cannabis
You can learn more about cannabis by visiting our education page, or keep up with the developing cannabis industry through our news feed.