Taxable sales in the market's first 12-month period are expected to exceed $500 million.
Nevada's first full year of taxable marijuana sales are expected to exceed more than half a billion dollars, according to Nevada state marijuana regulators. That figure is 25 percent higher than official state revenue projections.
While figures from June remain outstanding, regulators expect that the month's sales will push totals for the 12-month period from July 2017 to June 2018 to more than $500 million. Such a sales total would net the state around $70 million in tax revenue for the year, with about $25 million allocated to schools.
"I think it has been a huge success, and I don't see how anyone could argue with that," Andrew Jolley, president of the Nevada Dispensary Association, told The Associated Press.
Nevada is one of four states where voters opted to legalize recreational marijuana in the November 2016 election. Of the four, it was the first to record licensed and regulated retail sales. Nevada's first marijuana retail sales kicked off in July 2017, six months before California's market launched on January 1, 2018.
While Nevada's market initially faced legal battles over distribution licenses as it launched, it quickly recovered and sold over $195 million in marijuana in its first six months, averaging more than $1 million per day. These first-year sales figures far surpass those seen in Colorado and Washington, which were the first in the nation to legalize recreational marijuana in 2014. In their first six months of sales, Washington generated $67 million in sales, and Colorado $114 million.
"We are viewed by many others outside Nevada as essentially being the gold standard," Nevada Taxation Department Director William Anderson told The Associated Press. "It's an often-used term, but it's appropriate here."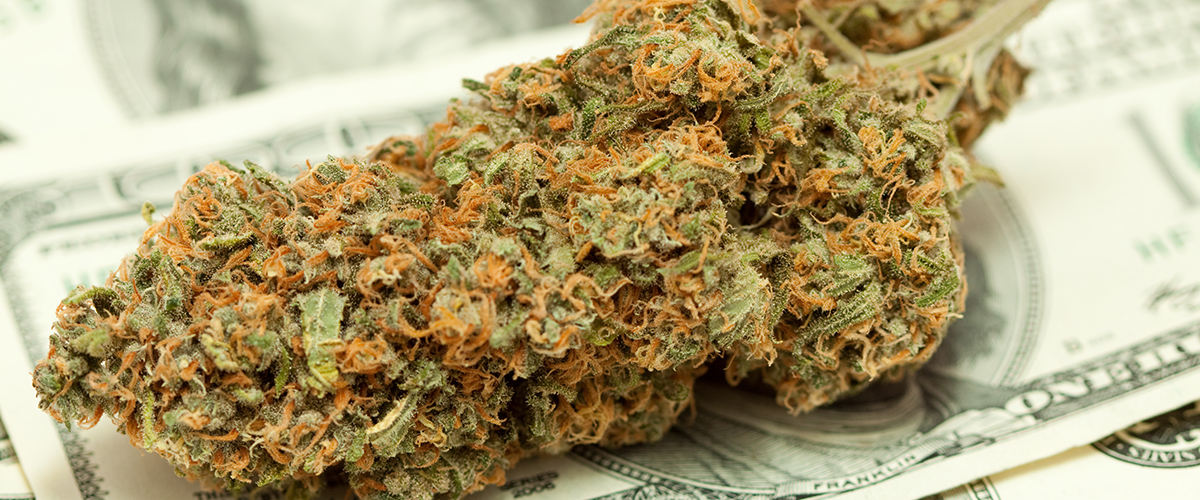 Nevada's Recreational Marijuana Market
Nevada is one of nine U.S. states to legalize adult use marijuana. Its marijuana law allows adults 21 years and older to purchase and carry up to 1 ounce of marijuana. Homeowners are also allowed to personally grow up to six plants per person, 12 total per household.
Nevada's marijuana law applies a 10 percent retail tax on recreational sales, which goes to the state's rainy day fund. The money generated from a 15 percent wholesale tax goes to schools after local and state administrative costs are covered.
Market research expects believe Nevada's marijuana market will reach nearly $630 million by 2020. The state's market is partially driven by the 40 million-plus tourists that visit Las Vegas each year.
Officials have considered allowing cannabis lounges to provide tourists with a safe and legal place to consume marijuana while in town, but have opted to wait until at least 2019 so they can see how similar establishments fare in other states. The McCarran International Airport, which serves Las Vegas, has installed "amnesty boxes" on its premises for tourists to safely dispose of their excess cannabis prior to flights.
How to Learn More
Stay in touch with the latest cannabis industry news through our news site or learn more about where marijuana is legal by visiting our education page.