All three measures would allow patients to obtain marijuana for medical purposes and create regulated systems of cannabis production, processing, and sales.
Missouri voters will have the chance to choose from three medical marijuana measures in this November election, pending possible legal challenges. Missouri Secretary of State John R. Ashcroft last week announced that he has certified three separate initiatives to legalize medical marijuana for the upcoming ballot.
Each of the three measures would provide patients legal protection to obtain and use marijuana for medical purposes when a licensed physician recommends it. All would also create regulated systems of marijuana production, processing, and distribution.
Comparing the Three Initiatives
The details between the three medical marijuana measures do differ. Here is a look at the three campaigns and their proposals.
New Approach Missouri
New Approach Missouri is back after it failed in a similar effort to legalize medical marijuana in 2016 due to a technicality.
The campaign is proposing a constitutional amendment that would permit state-licensed physicians to recommend medical marijuana to patients diagnosed with epilepsy, cancer, multiple sclerosis, Alzheimer's disease, glaucoma, intractable migraines, psychiatric disorders, HIV and AIDS, terminal illness, spinal cord injuries, and post-traumatic stress disorder (PTSD). The amendment would also permit doctors to recommend cannabis for any chronic, debilitating, or other condition they see fit.
Registered patients and caregivers would be allowed to purchase up to four ounces of marijuana from dispensaries every month. The amendment would levy a four percent retail tax on retail medical cannabis sales, with excess revenue going to a fund to help cover veterans' health care costs.
Of the three initiatives, New Approach Missouri's is the only one that would legalize the personal cultivation of marijuana by patients registered with the program. Patients would be allowed to grow up to six marijuana plants.
Find the Cures
Find the Cures is proposing a constitutional amendment that would allow doctors to recommend medical marijuana to patients diagnosed with one or more of the conditions it deems as qualifying.
The qualifying conditions include cancer, epilepsy, multiple sclerosis, HIV/AIDS, glaucoma, migraine, muscle spasms and any condition that cause spasms, debilitating psychiatric disorders, a terminal illness, and for end of life care. A Research Board would be able to add additional conditions.
The measure would impose a 15 percent retail sales tax, as well as a wholesale tax of $9.25 per ounce of flower and $2.75 per ounce of leaves. Tax revenue would be used to establish and fund a state medical research institute with focus on studying incurable diseases.
Missourians for Patient Care
Missourians for Patient Care are proposing a statute rather than a constitutional amendment, meaning it would rewrite state law.
Their proposed statutory change also outlines a list of specific conditions that would qualify patients for medical cannabis, including cancer, epilepsy, glaucoma, migraine, spasms and diseases that cause it, debilitating psychiatric disorders, HIV/AIDS, any terminal illness, and chronic medical conditions normally treated with addictive prescription medications. The statute would also allow a physician to recommend cannabis for any other medical condition for which they believe a patient could benefit.
This initiative would impose a low 2 percent retail sales tax on medical cannabis, with revenue helping fund veterans' services, drug treatment, early childhood education, and public safety in cities that are home to medical marijuana facilities.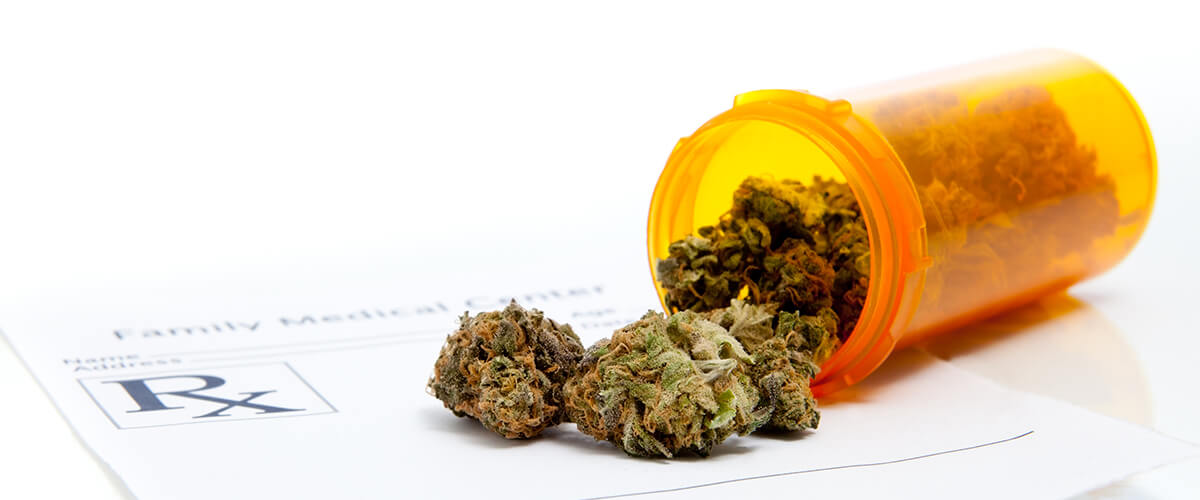 What Happens if Multiple Measures are Approved?
Generally when voters approve multiple measures on the same topic, the one that has obtained the most votes is implemented.
Because in this case there are two constitutional amendments and one statutory change, if Missouri voters approve more than one of the medical marijuana measures, the one that would prevail would be determined by the following
If both of the constitutional amendments are approved but not the statute, the amendment with the most votes would be implemented.
It's unclear what would happen if the statute gains the most votes and one or both of the amendments also pass. Marijuana Business Daily believes either of the constitutional amendments by New Approach Missouri or Find the Cures would immediately trump the Missourians for Patient Care statute. Tom Angell of Marijuana Moment believes that implementation in this case could be left up to the courts.
Where Medical Marijuana is Legal
If Missouri legalizes medical marijuana, it will join the 30 other U.S. states that have already done so. You can learn more about cannabis laws in Missouri and throughout the U.S. by visiting our education page.