It was only last June that Oklahoma voters said yes to legalize medical marijuana.
Oklahoma group Green the Vote has collected the minimum number of signatures needed to put recreational marijuana on the statewide ballot, less than two months after voters approved a measure to legalize medical marijuana.
Petition organizer Isaac Caviness said the organization has already gathered at least 132,000 signatures, about 8,000 more than the 123,724 needed to put the adult use marijuana constitutional amendment up for a statewide vote.
State Question 797 would allow adults aged 21 years and older to buy, use, and possess marijuana. It would also levy an excise tax on cannabis, with the first $50 million in revenue collected going to public education.
A former Green the Vote board member believes that the campaign has inflated its signature totals. Dody Sullivan, who said she left the organization a week ago, claims the signature count when she left on July 31 was 31,244. She told NewsOK that she believes Caviness is being untruthful about the signature total to drive enthusiasm and encourage more people to sign the petition.
Even if Green the Vote does have the required number of signatures, it is still unlikely that Oklahomans will have the opportunity to vote on the measure this November, according to Oklahoma Secretary of State Jim Williamson. Once turned in, the signatures must be certified. Then, the initiative is subject to a 10-day notification process to allow the public an opportunity to protest and file objections.
All of this would need to take place before August 27 for the ballot measure to meet the deadline for the 2018 ballot. These administrative steps could take longer, Williamson said, which would mean voters wouldn't have the opportunity to vote on it until 2020.
"We've calculated, and it takes at least 60 days to go through the process," said Williamson in an interview with KOCO. The delay won't be because of this office. It's because of the procedure itself."
While 57 percent of Oklahoma voters approved medical marijuana in June, they may still be hesitant to approve a recreational marijuana measure. In a recent survey by SoonerPoll, 62 percent said they were opposed to State Question 797.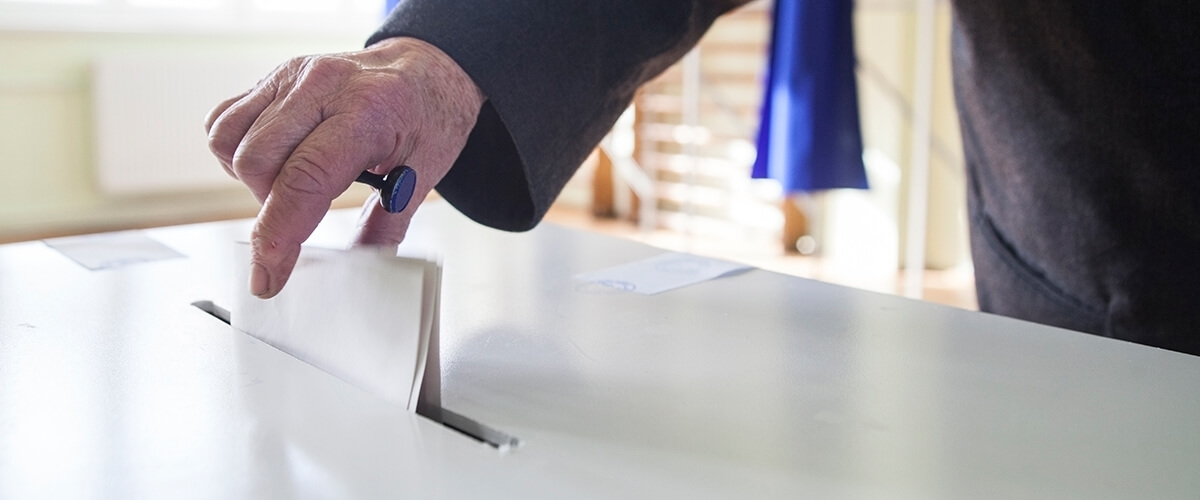 Closer Look at State Question 797
Under State Question 797, marijuana would be treated very much like alcohol. Adults who are least 21 would be able to legally possess and transport up to 2 ounces of marijuana, and could transfer up to 1 ounce of marijuana to other adults.
Only licensed commercial cultivation facilities would grow marijuana for the recreational market. Personal growing of cannabis would not be allowed.
Consumption of marijuana would not be permitted in public or "in a manner that endangers others," and employers in Oklahoma would still be able to legally restrict the use of marijuana by employees.
A 15 percent excise tax would be applied, with the first $50 million earmarked to fund public teacher salaries. A statewide tax of up to 20 percent would be split between the State Department of Education, the Health Department for drug and alcohol rehabilitation, and to the General Revenue Fund.
Also, a New Medical Marijuana Question
Green the Vote is also collecting signatures for State Question 796, a constitutional amendment that would take precedence over State Question 788, the medical marijuana law recently approved by voters.
While the existing medical marijuana law doesn't say which conditions a patient must have to participate in the program, State Question 796 would define medical conditions that qualify for a doctor to recommend medical marijuana. Some of the qualifying conditions included in the petition include cancer, migraine, glaucoma, Parkinson's disease, HIV/AIDS, multiple sclerosis, and post-traumatic stress disorder.
Under State Question 796, cannabis would be classified as an herbal drug and regulated by the Oklahoma Cannabis Commission. The amendment would also cap license fees.
The supporters of the petition say by amending the state Constitution, it would prevent lawmakers from "over-regulating" State Question 788. The medical marijuana rules that were passed last month by the Oklahoma Board of Health were immediately met with criticism and legal challenges for prohibiting smokable and edible products, among other reasons.
Stay Up on the Latest on Cannabis News
If Oklahoma were to legalize adult use marijuana, it would become the tenth U.S. state to do so. Additionally, Michigan will vote on a ballot initiative to legalize recreational marijuana this November.
You can keep up with Oklahoma's progress toward legalizing adult use marijuana by regularly visiting our news page. Learn more about cannabis laws throughout the U.S. as they stand today through our education page.
UPDATE 8/8/18: Green the Vote board leader Isaac Caviness has admitted that he inflated signature counts for the constitutional question to legalize marijuana. The campaign has actually obtained between 73,000-78,000 signatures, rather than the 132,527 he had reported. The campaign intends to continue collecting until the deadline.