The 20-member group is made up of advocates, academics, and New York state government and law enforcement officials.
New York Gov. Andrew Cuomo last week announced he was creating a task force to draft legislation to legalize recreational marijuana. The 20-member group is charged with providing recommendations for the state's Legislature to consider in the upcoming legislative session.
The group's appointment arrives just three weeks after state officials issued a long-awaited Cuomo-commissioned report, which concluded that the benefits of legalizing recreational marijuana outweigh the risks.
"I have reviewed the multi-agency report commissioned last January and have discussed its findings with Health Commissioner Dr. Howard Zucker," said Cuomo, in a press release.
"The next steps must be taken thoughtfully and deliberately. As we work to implement the report's recommendations through legislation, we must thoroughly consider all aspects of a regulated marijuana program, including its impact on public health, criminal justice and State revenue, and mitigate any potential risks associated with it. I thank the members of the workgroup for their time and expertise as we work to craft a model program."
According to the press release, the group will also coordinate with lawmakers to develop a recreational marijuana bill.
Cuomo's counsel, Alphonso David, will lead the workgroup. It also includes Health Commissioner Zucker and other state agency heads, as well as legal advocates and academics from New York University, the University of Albany, and the University of Buffalo.
In January, Cuomo had directed the Department of Health to study a regulated marijuana program with the objective of determine its potential health, economic, and criminal justice impacts. The report found that regulation would improve public health by enabling government oversight of production, testing, labeling, distribution, and sale of marijuana in New York.
Additionally, the report estimated that a regulated adult use market could generate between $248 and $677 million in local and state tax revenue in its first year. The study also found that a regulated program would reduce racial disparities in criminalization and incarceration rates.
"We are pleased that the Governor has studied the existing evidence and data presented in the Department of Health report and accurately concluded that legalizing marijuana for adult use is the right choice for New York," Chris Alexander, policy coordinator for the Drug Policy Alliance, said in a statement.
"Marijuana prohibition has devastated our communities, saddled hundreds of thousands with criminal records, acted as an easily accessible tool for racially biased policing, and stunted the opportunities for entire generations of mostly New Yorker's of color."
Cuomo's announcement also follows the district attorneys of Manhattan and Brooklyn announcing they would officially stop pursuing cases related to possessing small amounts of marijuana.
New Yorkers overwhelmingly support marijuana legalization. A poll from May revealed that voters favor legalization by an almost 2-to-1 margin.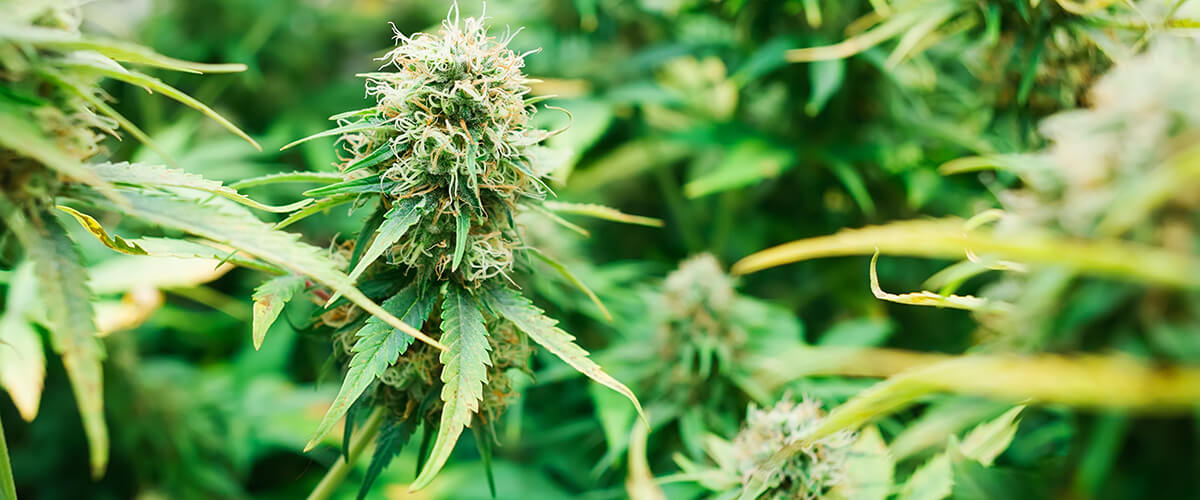 Cuomo's Evolved Stance on Marijuana
Cuomo, who once described marijuana as a "gateway drug," has gradually softened his stance on the issue.
Cuomo has since acknowledged that adult use marijuana legalization in New York is a matter of 'when' and not 'if.' His commissioned study on the effects of a regulated, legal market indicates that he recognizes its inevitability.
In 2014, he signed into law the Compassionate Care Act to establish the state's medical marijuana program, and has supported its expansion several times.
The governor at one point questioned whether legalization was more beneficial than decriminalization, and his recent push for legalization could be partially politically motivated. Up for reelection this November, Cuomo could be feeling pressure to push for cannabis reform because his gubernatorial opponent, Cynthia Nixon, has centered her campaign on legalization.
Stay Up on the Latest on Cannabis News
Nine states so far have legalized recreational marijuana. You can learn more about where adult use marijuana is legal through our education page, and keep up with cannabis laws as they evolve by visiting our news page.