The survey of more than 9,000 U.S. adults found that most believe cannabis can alleviate various ailments.
A large majority of Americans believe marijuana is helpful for treating a variety of health problems with minimal side effects, according to a new study published in Annals of Internal Medicine.
Researchers at the University of California campuses at San Francisco and Davis, the Northern California Institute for Research and Education, and Columbia University surveyed more than 9,000 adults from all over the United States and discovered that about 81 percent believe marijuana has at least one therapeutic benefit.
The most common benefit of cannabis considered by survey respondents was pain management, named by 66 percent. Other commonly named benefits cited by participants were epilepsy and multiple sclerosis (48 percent), and relief from anxiety, stress, and depression (47 percent).
While the thousands of studies on cannabis have revealed therapeutic potential, the survey's researchers believe that Americans' perceptions of marijuana and its benefits outpace scientifically backed medical research.
"The American public has a much more favorable point of view than is warranted by the evidence," said the study's lead author, Dr. Salomeh Keyhani, a professor of general internal medicine at the University of California, San Francisco. "They believe things that we have no data for."
Keyhani said there is evidence indicating that cannabis and its cannabinoids hold some therapeutic potential for treating neuropathic pain, as well as nausea and vomiting related to chemotherapy. She also noted that cannabinoids might also improve pain and spasticity caused by multiple sclerosis.
She cautioned against the belief that consuming marijuana is protective, saying, "The idea that smoking marijuana prevents health problems has no evidence to support it."
Among all respondents, 18 percent said that marijuana is somewhat or completely safe for adults. The most common dangers that respondents associated with marijuana use were legal issues, addiction, and impaired memory.
The scientists claim that hard data on both the potential positive and negative effects of cannabis are largely missing. With marijuana classified as a Schedule I drug by the federal government, regulatory restrictions have made the collection of data difficult.
"We need better data," said Keyhani, who believes new federal policy is needed for researchers to make progress. "We need any data."
The survey also found that 14.6 percent of the respondents said they had used marijuana in the past year.
The study, "Risks and Benefits of Marijuana Use: A National Survey of U.S. Adults," was published in the latest issue of the Annals of Internal Medicine. Keyhani and her colleagues received funding for the survey from the National Institutes of Health and the Northern California Institute for Research and Education.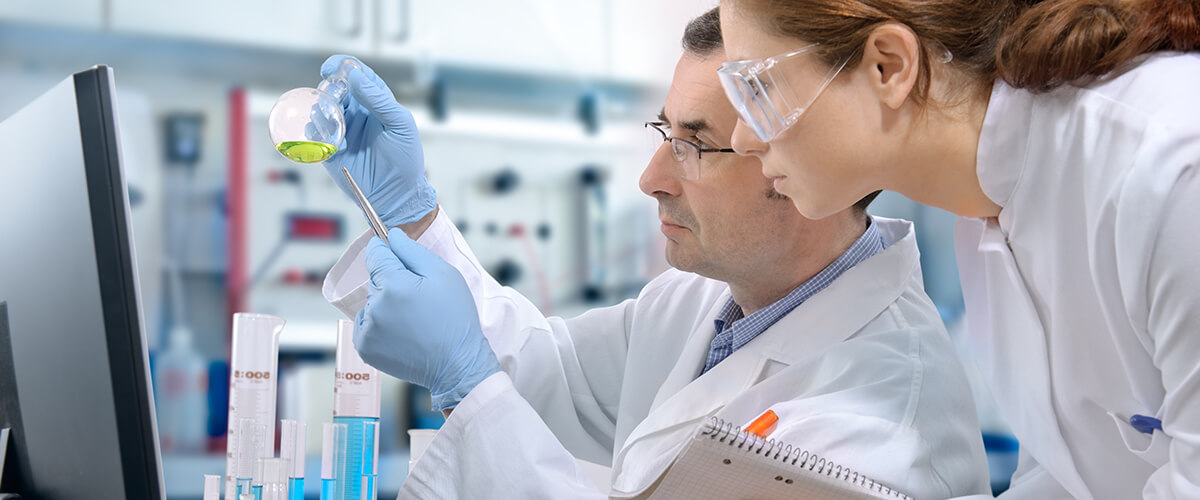 Push for More Research
Among the hurdles facing researchers because of cannabis's Schedule I status is being limited to a single source for obtaining research-grade marijuana material. Only the University of Mississippi is in contract with the National Institute on Drug Abuse, leading to supply delays and increased costs for scientists.
In an effort to deal with this issue and fuel more research, the Drug Enforcement Administration (DEA) two years ago filed a notice calling on growers to apply for research cannabis production licenses. While at least 26 interested growers have applied so far, the review process is being held up from Attorney General Jeff Sessions and the Department of Justice, which has to sign off on applications.
Earlier this month, a bipartisan group of U.S. Senators directed a letter to the attorney general, demanding answers on the status of the applications.
While there clearly is a need for more cannabis research, it's important to note that the medicinal properties of marijuana have been investigated by researchers since the 1940s. Despite the regulatory challenges continue to hinder data collection, more than 20,000 modern peer-reviewed scientific articles have examined the pharmacology of cannabis and its cannabinoids and researchers have made exciting findings around its medical promise.
Recent studies, for example, suggest that cannabis or its compounds have the potential to:
Learn More about Medical Marijuana
The use of marijuana for medical purposes has been legalized by 30 U.S. states.
You can learn more about medical marijuana, including the studies that have been completed and which states have legalized its use, through the Medical Marijuana, Inc. education page. Stay up on the latest cannabis studies through our news page.