The state attorney general announced the move in a memo directed to prosecutors on Tuesday.
New Jersey Attorney General Gurbir Grewal directed county and municipal prosecutors yesterday to temporarily suspend any cases stemming from marijuana-related offenses. The surprising announcement comes as lawmakers are debating over whether to decriminalize or legalize recreational marijuana in New Jersey.
In a memo issued on Tuesday, Grewal requested that prosecutors in New Jersey seek adjournments in any marijuana-related offense pending in municipal court until at least September. The move has the potential to affect thousands of cases.
Grewal's office has been in an ongoing battle with Jersey City Mayor Steven Fulop, who last week attempted to single-handedly decriminalize low-level marijuana charges in his city. Grewal swiftly declared the action "void," claiming that municipal prosecutors do not have the legal authority to make policies that supersede state law.
Grewal then met with Jersey City officials, and eventually agreed to establish a working group to craft a statewide policy for prosecutors by the end of August. The attorney general decided to pause prosecutions until that was completed.
"In the interim, I ask that all municipal prosecutors in New Jersey seek an adjournment until September 4, 2018, or later, of any matter involving a marijuana-related offense pending in municipal court," Grewal wrote in the memo to prosecutors. "This adjournment will give my office sufficient time to develop appropriate guidance for prosecutors."
The Jersey City Mayor applauded the directive.
"This is a huge win for Jersey City, the state of New Jersey and, most importantly, the people who would have been impacted by the creation of a criminal record due to as simple marijuana arrest," he said.
The American Civil Liberties Union of New Jersey, which released a report revealing racial discrepancies in marijuana law enforcement last year, called the move by Grewal "a step forward."
"We must pump the brakes on marijuana arrests and prosecutions, and engage in a serious critical examination of how we handle the tens of thousands of marijuana arrests we make each year," said Amol Sinha, the executive director of the ACLU New Jersey, Sinha, in a statement. "By directing prosecutors to pause adjudication of marijuana cases, this letter starts that process."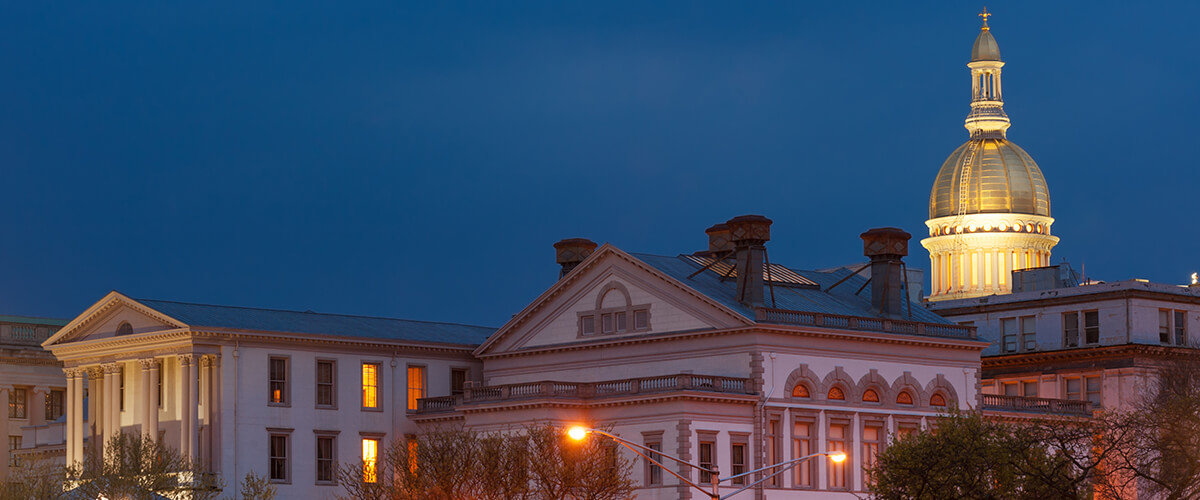 Next Move, Legalization or Decriminalization?
New Jersey Gov. Philip D. Murphy, a Democrat elected last year, campaigned heavily on legalizing marijuana and continually pledged to end prohibition as soon as possible since taking office in January. New Jersey lawmakers assisted the effort last month by introducing a bill that would legalize marijuana for adults 21 years and older.
It's not clear whether Murphy has enough support among state lawmakers to pass such a bill by the end of the year. Several lawmakers and law enforcement leaders have said they favor decriminalization over full legalization. Murphy has reiterated that he is dedicated to achieving full legalization.
"On the surface, [decriminalization] is intoxicating," Murphy told reporters. "You think it's a step in the right direction [but] it actually leaves the business in the hands of the bad guys. Your kids are exposed, it's not regulated, it's not taxed. So I'll leave the specifics of that to the attorney general, but that's a conceptual answer."
Nearly 6-in-10 New Jersey residents agree with the governor's stance on recreational marijuana legalization.
Stay Up on the Latest Cannabis News
You can keep up with New Jersey's progress toward marijuana policy reform by regularly visiting our news page. Learn more about cannabis laws throughout the U.S. as they stand today through our education page.