Data shows that marijuana arrests have plummeted following the passage of Proposition 64.
The number of arrests related to marijuana in California has dropped significantly since voters approved Proposition 64 to legalize adult use marijuana in November 2016.
The newly published Attorney General's annual crime report for 2017 revealed a huge drop in marijuana-related arrests last year. The state saw overall marijuana arrests drop by 56 percent, from 13,810 in 2016 to 6,065 in 2017. Felony arrests for marijuana fell an incredible 74 percent, from 7,949 in 2016 to 2,086 in 2017.
In total, the number of Californians facing possible incarceration and criminal records as a result of marijuana crimes fell by nearly 8,000 from 2016 to 2017.
In addition to allowing adults 21 and over to possess up to one ounce of marijuana and cultivate up to six plants in their home, Proposition 64 also reduced the majority of marijuana felony offenses to misdemeanors.
The data shows that marijuana legalization immediately led to fewer people being arrested for marijuana, indicating that less police time and public resources went to arresting people for cannabis, theoretically freeing them up for concerns more worthy.
"Overall, I think it bodes well for marijuana legalization in California," Jolene Forman, an attorney with the Drug Policy Alliance, told The Mercury News. "It shows… that law enforcement resources are not being wasted on marijuana arrests anymore and can be used on more serious offenses."
It still remains a crime in California to possess more than one ounce of marijuana, cultivate more than six plants, sell or produce cannabis products without a license, and provide marijuana to minors. Reducing penalties for many of these marijuana-related crimes, however, has shown to contribute to a dramatic drop in drug arrests.
"Part of the explanation… is simply that cops are making less drug-related arrests because the sentences have been so reduced," said Shaun Rundle, deputy director for the California Peace Officers' Association.
The report also showed that overall arrests for driving under the influence of alcohol or drugs declined in 2017, dropping 5 percent from the year before.
Nationwide, marijuana seizures have also fallen significantly in recent years, an effect attributed to expanding legalization. A recent report from the Drug Enforcement Administration (DEA) showed that seizures of illegal grows dropped by nearly 40 percent between 2016 and 2017.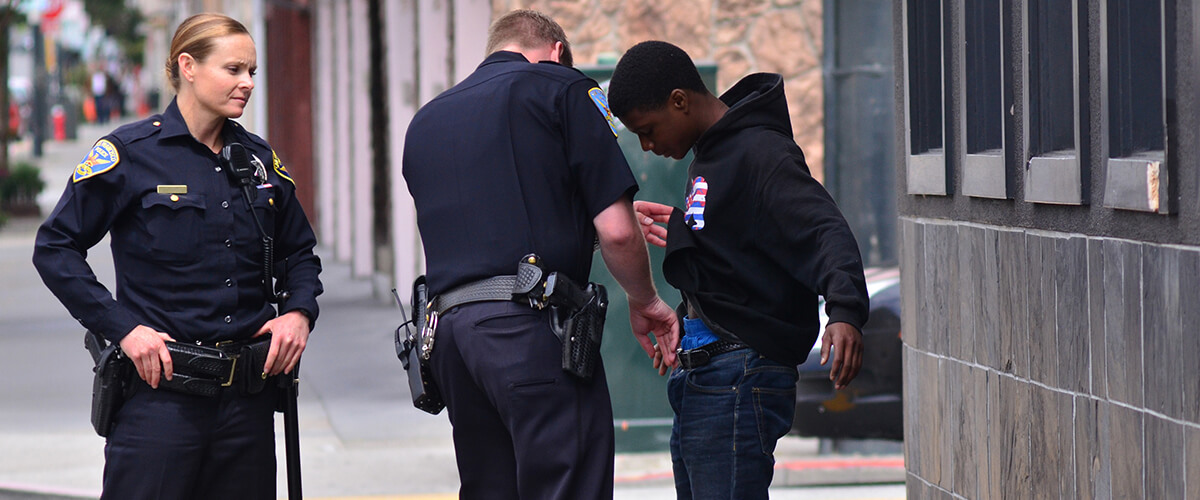 People of Color Still Disproportionately Arrested
While the report from the California Attorney General's Office showed an overall drop in total marijuana arrests since the passage of Proposition 64, it also revealed enforcement continues to disproportionately affect people of color.
The marijuana arrests that are still occurring continue to predominantly target Hispanic (40 percent of felonies, 46 percent of misdemeanors) and black people (21 percent of felonies, 13 percent of misdemeanors).
White people make up 72.4 percent of the population in California, yet accounted for only 29 percent of misdemeanors and 24 percent of felony arrests.
Those arrest numbers counter other data that suggest that all three populations consume and sell marijuana at about the same rate.
Across all ethnic groups, the greatest percentage of felony arrests was for those aged 20-29 years (39 percent). Those under 18 years old made up nearly 45 percent of arrestees for misdemeanors.
Marijuana Policy in the U.S.
California is one of nine U.S. states to legalize adult use marijuana and one of 30 to legalize medical marijuana. Under federal law, marijuana for any purpose remains illegal.
You can learn more about cannabis laws in the U.S. through our education page, and keep up with the latest cannabis policy changes through our news page.