In an op-ed, U.S. Rep. Tim Ryan said the war on drugs has failed and called for federal marijuana legalization.
A congressman from Ohio yesterday called for marijuana to be legalized throughout the United States. In an op-ed published on CNN, U.S. Rep. Tim Ryan argued that the social and economic injustices caused by the country's current cannabis policies are "too big to ignore," and referred to prohibition as "morally wrong and economically nonsensical."
Ryan, who represents Ohio's 13th District, declared his support for nationwide legalization, writing: "Marijuana should be legal in all 50 states."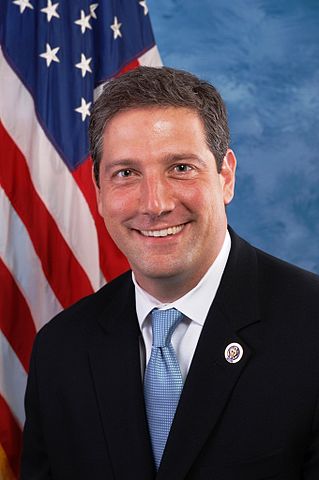 The congressman said that he had been hesitant to support marijuana legalization in the past, but his views changed after meeting with families affected by marijuana-related arrests.
"I have seen this firsthand in my state and in my district," Ryan said. "According to the Sentencing Project, Ohio has the 15th highest incarceration rate in the United States. This translates to over 70,000 Ohioans behind bars. And, nationally, about one in four prisoners are behind bars for low-level drug offenses. When they finally leave prison — after years removed from employment, education and family — their chances of having a productive life are slim."
While 30 states have passed their own cannabis laws, marijuana remains illegal at the federal level, classified as a Schedule I drug under the Controlled Substances Act. Ryan said that he is cosponsoring the Marijuana Justice Act, the comprehensive marijuana reform legislation introduced by Sen. Cory Booker (D-NJ). The federal bill calls for removing cannabis from the list of federally controlled substances and encourages states to legalize marijuana. It would also expunge federal marijuana arrest records.
"This legislation would remove marijuana's designation as a Schedule I drug — those classified as having no accepted medical use and a high potential for abuse," wrote Ryan. "It would also eliminate all criminal penalties for an individual who imports, exports, manufacturers, distributes, or processes with intent to distribute marijuana. To create economic opportunity in communities devastated by mass incarceration, the bill creates a $500 million community reinvestment fund to provide job training for the nascent legal cannabis industry."
Ryan added that studies have shown nationwide legalization could save $7.7 billion in law enforcement costs while adding $6 billion in additional tax revenue and immediately creating 782,000 jobs.
"The War on Drugs failed the American people. It is time for us to take the necessary steps to right our nation's wrongs. We cannot afford to leave people behind and money on the table," Ryan concluded. "If we are truly a nation that believes in second chances, our federal marijuana laws must change. America is speaking. Congress must act."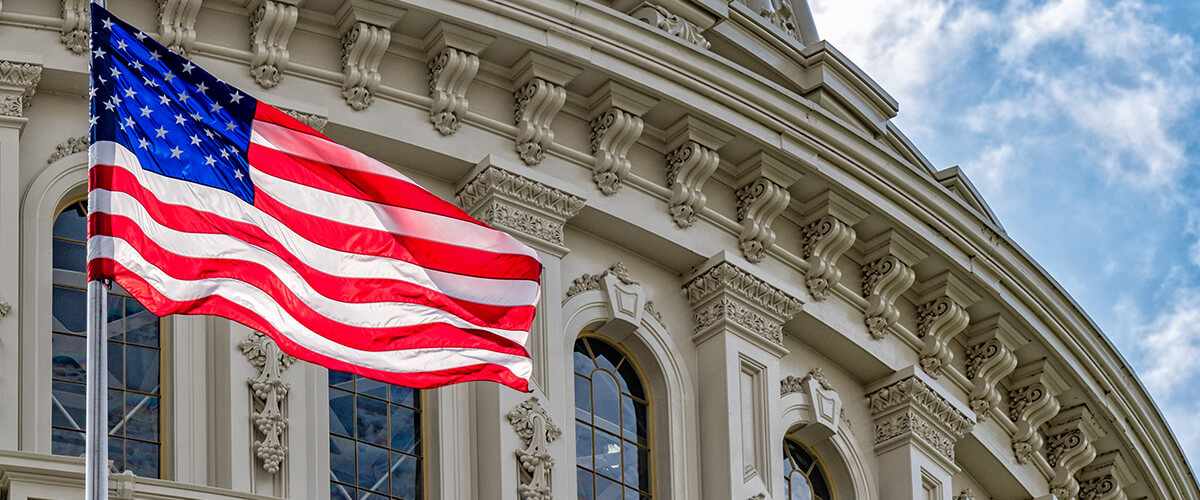 Is Federal Legalization a Potential Reality?
Public support for marijuana legalization has increased significantly in recent years, and today 68 percent of people nationwide support ending prohibition.
In addition to the Marijuana Justice Act, Senate Minority Leader Chuck Schumer (D-NY) earlier this year introduced a bill to decriminalize marijuana and allow states to freely legalize marijuana without fear of any type of federal interference.
Separately, a piece of bipartisan legislation introduced by Sens. Cory Gardner (R-CO) and Elizabeth Warren (D-MA) would maintain marijuana's scheduling under federal law, but eliminate the ability of the federal government to interfere with state-legal cannabis operations.
Despite growing support for marijuana reform among lawmakers like Ryan, descheduling marijuana federally could be a challenge with the current administration.
While Donald Trump has said he would "probably" support the legislation from Gardner and Warren to protect cannabis states, he has teetered on his stance regarding reform. Attorney General Jeff Sessions is vehemently opposed to cannabis and has actively worked to curtail legal market operations.
In spite of federal prohibition, nine states have passed their own laws legalizing recreational marijuana and 30 have legalized marijuana for medical purposes.
Ryan's state of Ohio rejected a recreational marijuana ballot initiative in 2015. The state is in the process of launching its medical marijuana program, which was approved by lawmakers in 2016.
You can learn more about how you can support expand marijuana legalization HERE.
More on Cannabis
Learn more about marijuana laws in the U.S., including which states have passed their own cannabis policies, by visiting our education page. Keep up with the latest cannabis industry developments through our news page.