The six-month grace period the state had given cannabis retailers to conform to new packaging and lab testing rules ended July 1.
Dispensaries in California were required to destroy around $350 million worth of marijuana products earlier this month as the state's new regulations took effect July 1.
While California's adult use marijuana market launched January 1, the state had given retailers a six-month grace period to get their supply chains and products compliant with its rigorous testing and packaging standards.
What that meant, however, is that come July 1 any remaining cannabis products that did not meet the state's new "seed to sale" tracking standards were considered non-compliant.
To comply with state regulations, dispensaries and retailers were required to destroy any remaining marijuana flower, concentrates, and edibles that were not up to code, while taking video of them doing so for proof. Marijuana flower and pre-rolls had to be "composted" or locked away in a dirty bin, while cannabis oil cartridges had to be destroyed with a hammer.
Dispensaries statewide had rushed to offload product prior to the deadline, with many launching massive sales in the weeks leading up to July. Despite the efforts, come the first of the month what was left was $350 million worth of unsellable product, according to estimates from the United Cannabis Business Alliance.
California voters legalized recreational marijuana in November 2016, with 56 percent supporting Proposition 64. In the market's first three months, sales were slightly lower than projected, but many experts believe revenue will rise as the industry adapts to the new rules and more dispensaries get up and running.
"We have to remember that, yes, that is going to be a growing pain we are going to have to deal with," Josh Drayton, spokesperson for the California Cannabis Industry Association, told Wired. "But ultimately Prop 64 passed through wanting to prioritize public safety and public health."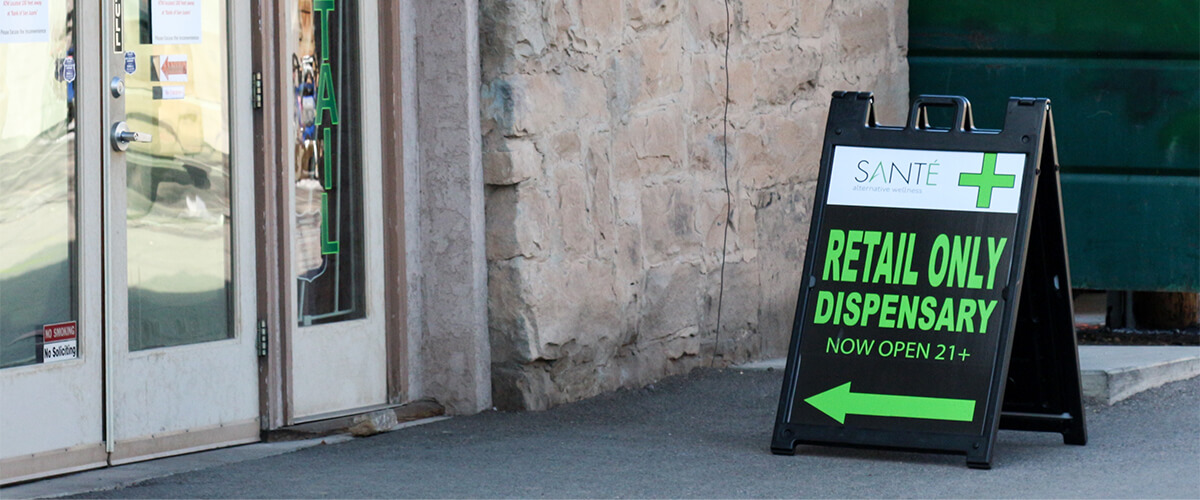 California's New Cannabis Business Requirements
The six-month grace period was meant to facilitate the transition of California's illicit cannabis market into a legal and regulated one.
The new cannabis business requirements that took effect on July 1 pertain to three categories, including:
Lab testing
Packaging and labeling
THC limits
Cannabis products now sold at California dispensaries must be in child-resistant packaging and be properly labeled before being transported to a retailer. Dispensaries and retailers also have to ensure that products meant for the medical marijuana market include a "FOR MEDICAL USE ONLY" sticker.
All cannabis products sold in a California dispensary now must be first laboratory tested for contamination. Retailers cannot sell any untested cannabis products, nor can they send any products back to a distributor for testing.
The new rules also specify limits on the quantity of THC (tetrahydrocannabinol) in packaged edible and non-edible cannabis products. Individual edible product servings cannot exceed 10 milligrams of THC, and packages of edibles cannot exceed 100 milligrams total. Non-edible cannabis products meant for the adult use market cannot contain more than 1,000 milligrams of THC per package.
More on How Cannabis Can Help the Opioid Crisis
California is one of nine U.S. states to legalize recreational marijuana, and one of 30 to legalize medical marijuana.
You can learn more about where cannabis is legal in the U.S. through our education page, or keep up with the latest developments in the legal cannabis industry by visiting our news page.