The medical cannabis bill will allow doctors to certify patient use for any medical condition or symptom.
Maine lawmakers on Monday overwhelmingly voted to override Gov. Paul LePage's veto of a sweeping medical marijuana bill that will allow doctors to recommend cannabis to patients for any medical reason.
A longtime staunch opponent of marijuana, LePage in a published letter on Friday listed 11 separate reasons for rejecting L.D. 1539, which calls for an overhaul of Maine's Medical Use of Marijuana Program.
With near-unanimous support, the Maine Legislature responded by overriding the governor's veto, ensuring the law becomes effective 90 days after the Legislature's special session ends.
The bill needed to garner at least two-thirds support to override the veto. The Maine House voted 119-23 and the Maine Senate voted 25-8 to override the Republican governor's veto and adopt the sweeping medical marijuana legislation.
"Maine's medical cannabis program is already one of the best in the country," said Sen. Sen. Eric Brakey, R-Auburn, the co-chairman of the legislative committee that crafted the reform legislation. "The passage of L.D. 1539 will make it even stronger. More access and choice for patients. More flexibility for legal businesses. And more integrity to the overall program."
While noting that his list of reasons for vetoing the bill was by no means exhaustive, LePage in his letter cited complaints about the removal of qualifying medical conditions, the allowance of medical marijuana in any form, the establishment of a medical marijuana research fund, and the licensing of dangerous extraction laboratories.
LePage has previously claimed that the state's medical cannabis caregiver system has run amok. In his letter, he noted that he "would support standalone legislation that immediately brings more overweight to the medical program."
Prior to the override vote, Brakey said he believed there would be enough support among state lawmakers.
"These bills passed with overwhelming bipartisan support in the House and Senate," said Brakey. He added that adopting the legislation would "increase the choice for patients and legal businesses, while increasing the integrity of our medical cannabis program."
The Maine Legislature voted last month to overturn LePage's veto of a bill to regulate and tax recreational marijuana. Adults 21 years and older have been able to grow, possess, and consume marijuana since January 2017, and the state's adult-use marijuana market is expected to launch sometime in 2019 or 2020.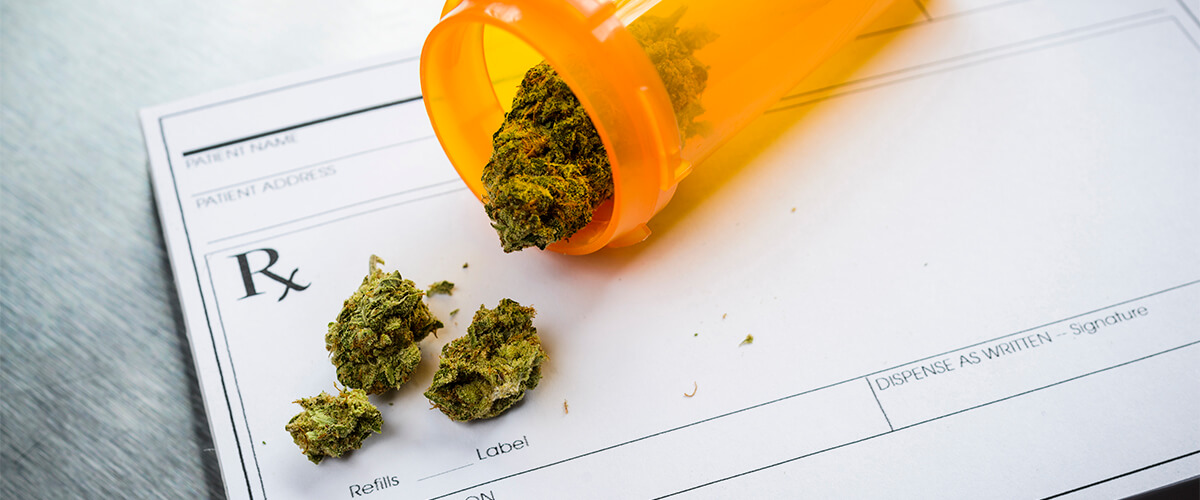 Closer Look at the Medical Marijuana Bill
The legislation is the lawmakers' attempt to address the program's longstanding problems and allow doctors to recommend marijuana for the treatment of opioid addiction.
The bill removes the state's current list of qualifying conditions and allows doctors to authorize a patient's medical marijuana use for any condition if the doctor thinks it would be beneficial.
The bill also lets Maine's network of 3,000 registered caregivers expand business operations by hiring more than one worker, selling up to 30 percent of their cannabis harvest to other caregivers and dispensaries, and opening up their own retail stores in towns that have authorized medical marijuana storefronts. The caregivers that took advantage of the new allowances will be subject to unannounced state inspections and seed-to-sale tracking.
The bill allows dispensaries, currently operating as nonprofits, to convert their status to for-profit. It also boosts the state's number of dispensaries from eight to 14 by authorizing the issuance of six new dispensary licenses over the next three years. The law also launches a medical marijuana research grant program.
More on Medical Marijuana
Maine is one of 30 U.S. states with legalized medical marijuana. Since 1999, patients with a doctor's recommendation have been able to legally carry and consume up to 2.5 ounces of medical marijuana, and cultivate up to 6 plants.
You can learn more about marijuana laws in Maine and throughout the nation by visiting our education page. Stay on top of the latest cannabis industry news through our news page.
This article has been updated to reflect that Maine lawmakers overrode the governor's veto on July 9.