The state of Utah will soon grow marijuana for terminally ill patients.
Ahead of a likely statewide vote on a medical marijuana ballot initiative in November, Utah is moving forward on a restrictive "right to try" medical marijuana program for terminally ill patients.
Utah State Legislature earlier this year approved a series of laws that will allow patients with less than six months to live to legally obtain and consume medical-grade marijuana. The Utah Department of Agriculture and Food will grow the cannabis, likely with the assistance of a third-party vendor, and handle its distribution.
Agriculture officials are still crafting rules and details on how the program will work are still unclear. Salt Lake City TV station KSTU reports that there is talk of cannabis being delivered to patients through a courier service rather than physical dispensaries to assist patients who are physically unable to travel to one of the 38 Department of Agriculture and Food offices throughout the state.
Utah's final "right to try" medical marijuana rules will be published by October. The rules have already gone through an initial phase of public feedback and another round will take place later this year.
As the rules stand now, Utah will provide patients with marijuana only in the form of capsules and tablets, concentrated oils, or transdermal patches. Any type of marijuana edible, including gummies, is not permitted under the current statute.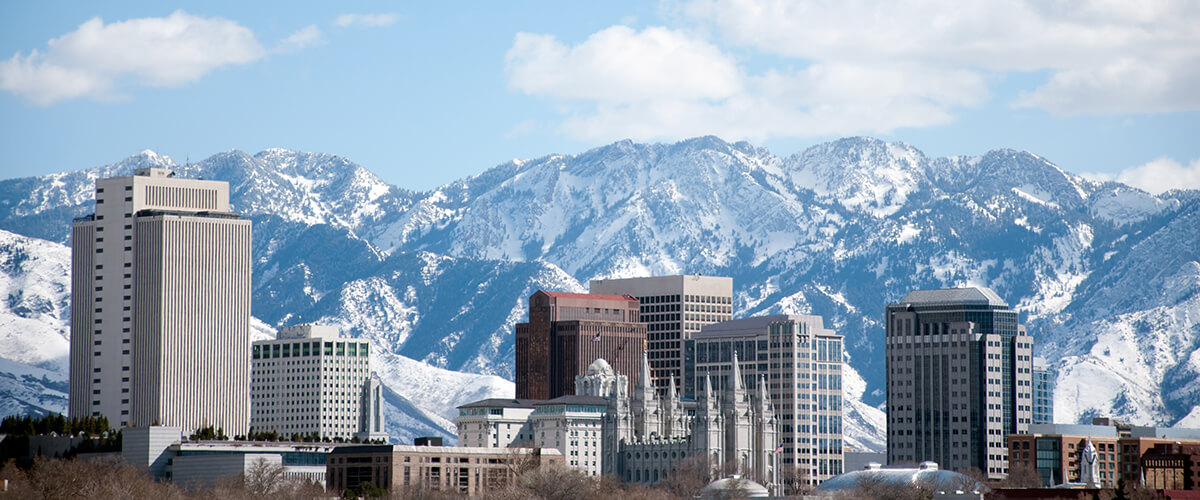 Upcoming Medical Marijuana Vote
Utah's "right to try" medical marijuana program is independent of a medical marijuana ballot initiative that will be presented to state voters in November. Utah Proposition 2 has already been certified for the coming ballot.
The measure calls for allowing patients diagnosed with autism, Alzheimer's disease, cancer, HIV, post-traumatic stress disorder (PTSD), multiple sclerosis (MS), amyotrophic lateral sclerosis (ALS), epilepsy, Crohn's disease, cachexia, ulcerative colitis, chronic pain, and rare conditions to have access to cannabis oils, edibles, topicals, and vaporizing materials. Patients would need to obtain a written recommendation from a doctor before receiving a medical marijuana card.
Opponents to the measure had filed a lawsuit in May, asking a judge for an emergency ruling to block it. Days ago, they withdrew the lawsuit, clearing the path for the measure to be on Utah's ballot in November.
The measure has support from about three-fourths of Utah's voters, according to a recent poll by UtahPolicy.com. Despite Mormon leaders opposing the initiative, the survey found that it is supported by two of three active Utah Mormons.
If Utah voters approve the medical marijuana initiative, lawmakers will have to reevaluate the medical cannabis laws they've already passed and see whether they will work with what's directed by the initiative.
Thirty other U.S. states have already legalized medical marijuana, despite cannabis being illegal under federal law. Oklahoma voters approved a measure to legalize medical marijuana law week.
More on Medical Marijuana
You can learn more about medical marijuana laws in the U.S. and read up on what researchers have discovered about cannabis's therapeutic potential by visiting our education page. Keep up with the latest cannabis law developments through our news feed.