New nationwide polling data indicates that support for legalizing marijuana among Americans is now at its highest level ever.
A new nationwide poll shows that 68 percent of voters in the United States support legalizing adult use marijuana. The new data collected by public policy research and advocacy organization Center for American Progress (CAP) and research firm GBA Strategies reveals nationwide support for marijuana to now be at an all-time high.
The poll found widespread support for legalization among all demographics, even across party lines. According to the survey, here's how support among demographics breaks down:
77 percent of Democrats
62 percent of independents
57 percent of Republicans
72 percent of African Americans
69 percent of whites
64 percent of Latinos
66 percent of men
69 percent of women
"I think the biggest takeaway is this shows how broad support is across the electorate," said Karl Agne, a founding principal at GBA Strategies. "Support among Democrats continues to grow, and support among independents continues to grow, but the big change we've seen is among Republicans. The fact that Republicans are coming around is very encouraging, it suggests the potential to make some big gains in the short term."
The survey also found that 63 percent of those surveyed support "for states to automatically seal the records of nonviolent criminal offenders, allowing people who have served their time and paid their debts to re-enter society and pursue work, education, and family life."
Fifty-eight percent of participants also indicated that they would be more likely to vote for a candidate who supports legislation to automatically seal the records of individuals convicted of nonviolent marijuana convictions.
"In an era of increasing partisanship, public support for ending cannabis criminalization is an issue that crosses party lines," Paul Armentano, deputy director of NORML, said in a press release. "More and more, elected officials—and those who wish to be elected—must acknowledge that advocating in favor of marijuana policy reform is a political opportunity, not a political liability."
The CAP and GBA Strategies poll surveyed 1,000 registered voters online between April 25 and May 1.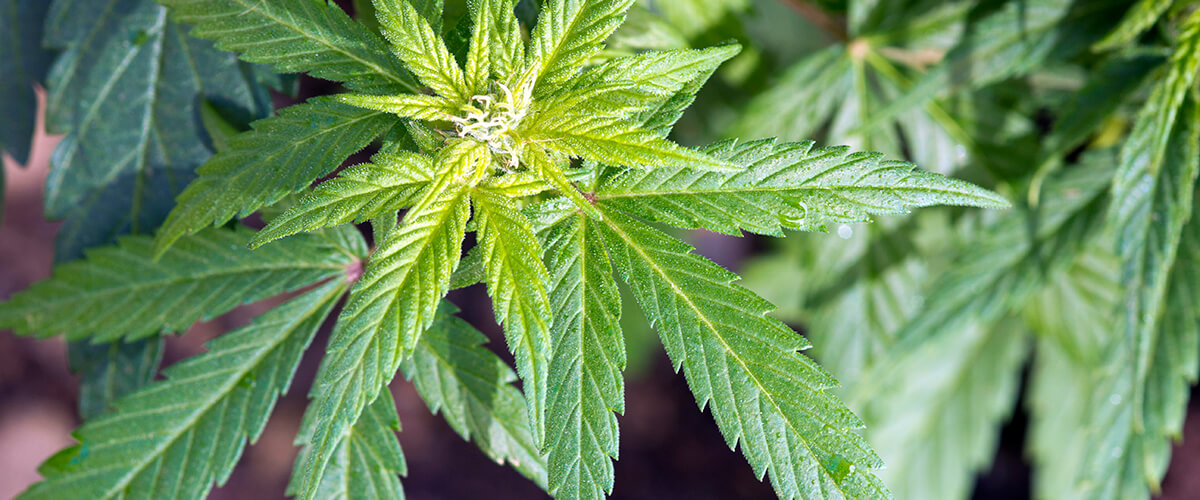 Legalization Efforts
While marijuana continues to be illegal under U.S. federal law, 30 states have passed their own laws legalizing cannabis in some capacity.
Efforts have been underway to expand legalization in the U.S., with lawmakers from both parties presenting and supporting marijuana measures.
At the federal level, Senate Minority Leader Chuck Schumer (D-NY) last week introduced a bill to decriminalize marijuana. The Marijuana Freedom and Opportunity Act would remove marijuana from the federal controlled substances list, which would allow states to freely legalize marijuana without fear of any type of federal interference.
A piece of bipartisan legislation introduced by Sens. Cory Gardner (R-CO) and Elizabeth Warren (D-MA) would maintain marijuana's scheduling under federal law, but remove any concerns over the federal government interfering with state-legal cannabis operations.
At the state level, Vermont's new recreational marijuana law took effect this week, and Oklahoma voters last week approved a medical marijuana ballot initiative, increasing the number of states with legal adult use marijuana to nine and legal medical marijuana to 30.
Voters in Michigan, Missouri, and Utah will vote on marijuana measures later this year, and lawmakers in New Jersey recently introduced a bill to legalize recreational marijuana with full support from Gov. Phil Murphy.
Learn More About Marijuana
You can learn more about cannabis through our education page, or keep up with the latest industry updates through our news page.