New data indicates that cannabis consumers are more health conscious and now selecting more lung-friendly products.
Smoking marijuana is a dying trend, according to the findings in a new report from Deloitte. The analysis of Canadian cannabis consumers indicates that more are opting for non-smokable products like cannabis-infused foods and beverages.
According to the report, while 64 percent of Canadian cannabis consumers currently partake using rolled marijuana joints, that number is expected to decrease drastically as new legal products become available.
Canada legalized adult use marijuana just last week, paving the way for a nationwide marijuana market that is slated to launch October 17. Soon, adults 18 years and older will be able to carry and consume up to 30 grams of marijuana, as well as cultivate up to four plants at home for personal use. The historic move is expected to generate up to $4.34 billion in total legal sales in 2019
As new types of legal cannabis products become available, more than a third of current marijuana consumers say they're likely to try new and different products other than smokable flower. Of those categorized as likely consumers, the analysis estimates that nearly 6 of 10 plan to purchase and use edibles.
The report also notes that legalization in Canada is expected to attract more "conservative experimenters," categorized as adults between 35 and 54 years with a college education and family or other responsibilities. It also predicts that those who are already regularly consuming cannabis will buy more often than they do today. Less frequent current consumers are also expected to spend more on marijuana products — up to 68 percent more.
Edibles are likely to make up a significant portion of those growing sales. According to the Deloitte analysis, smokable marijuana will generate around $5 billion in 2019, while edibles is predicted to eventually pull in between $12 billion and $22 billion once the market is fully up and running.
Other data has shown similar cannabis consumption trends in the United States. A recent report from ArcView Market Research shows that consumers in California spent $180 million on marijuana-infused foods and beverages in 2017, up nearly 20 percent since the state officially launched its recreational market.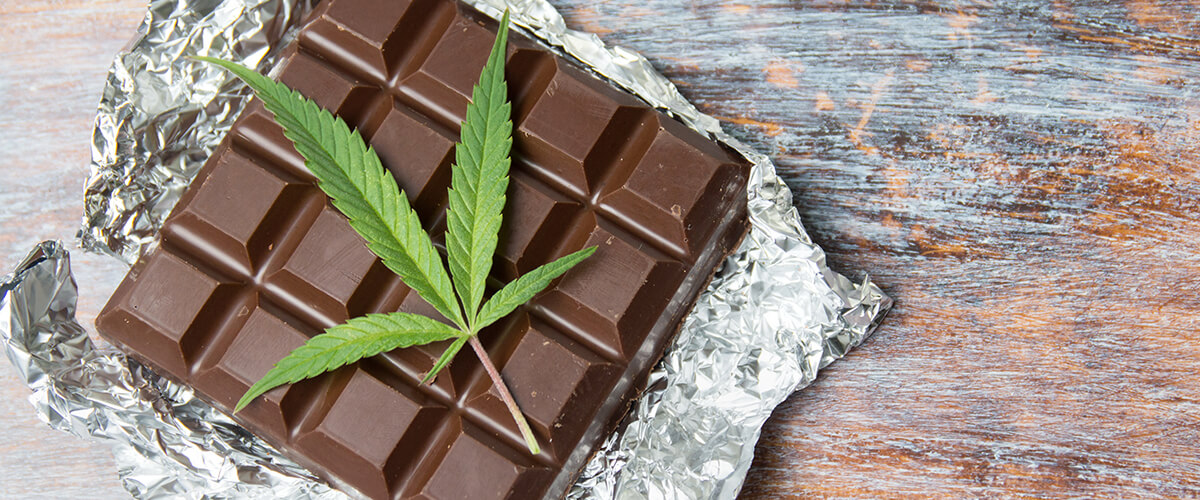 What are Marijuana Edibles?
Marijuana edibles are cannabis-infused foods and beverages that are designed to be swallowed and ingested.
Compared to smoking marijuana, edibles offer delayed yet extended and more intense effects. The compounds in cannabis are metabolized by the digestive system before being delivered to the bloodstream where they can interact with receptors in the brain and throughout the body to elicit their effects.
Compared to smokable products, edibles are also an ideal option for consumers interested in protecting their lungs and throat from exposure to harmful toxins and byproducts.
To make edibles, marijuana is first infused into butter or oils. The cannabis-infused butter and oil can then be added to foods and beverages.
In Canada, nearly two-thirds of current and likely marijuana consumers are aware of edibles, according to the Deloitte report. The types of edibles that are most appealing to consumers are baked goods like cookies and brownies, as well as chocolate, hard candies and gummies, and beverages.
Keep Up With the Growing Cannabis Industry
You can learn more about cannabis, including recreational and medical marijuana laws in the U.S., Canada, and elsewhere in the world, by visiting our education page. Regularly visit our news page to keep up with the latest developments in the cannabis industry.