In the latest sign that cannabis has become mainstream in American politics, cannabis reform policies will be part of the Texas GOP platform next legislative session.
The Republican Party of Texas will now support marijuana decriminalization and the legal use of medical marijuana. Nearly 10,000 delegates at the Republican Party of Texas convention in San Antonio earlier this month voted to approve a series of marijuana-related tenets to their official platform.
"We support a change in the law to make it a civil, and not a criminal, offense for legal adults only to possess one ounce or less of marijuana for personal use, punishable by a fine of up to $100, but without jail time," reads one of the party's new planks.
In addition to decriminalization, the party voted to call for:
Cannabis to be rescheduled from Schedule I to Schedule II under federal law
Expansion of the current Texas Compassionate Use Act
Legalization of industrial hemp, recognizing it as a "valuable agricultural commodity"
Each of the tenets passed with more than 80 percent of delegates voting in support. Prior to voting, delegates at the convention had the opportunity to learn about cannabis policy and regulation through multiple pro-cannabis group booths in the exposition area.
Heather Fazio of Texans for Responsible Marijuana Policy applauded the party's new stance on cannabis issues in an interview with Forbes.
"Texas Republicans, like the majority of Americans, are ready to see more sensible marijuana policies enacted," said Fazio. "Our state wastes valuable criminal justice resources arresting between 60,000-70,000 Texans annually. Delegates took a stand this week for a better approach. While it would be preferable for cannabis to be de-scheduled entirely, this call by the Texas GOP signifies a very positive shift in opinion. Outright prohibition is not working and Texas Republicans want to see Congress take action to make cannabis more accessible."
As of now in Texas, adults possessing up to 2 ounces of marijuana are subject to a six-month jail term and a fine of up to $2,000.
The state's highly restrictive medical cannabis law, in place since 2015, only allows patients with intractable epilepsy to use low-THC cannabis oil after receiving approval from two doctors. The Texas GOP platform calls for doctors, rather than lawmakers, to decide which patients would benefit from medical cannabis.
"Under the current [medical cannabis] program, most patients are being left behind," said Fazio. "Texas conservatives are seeing the value of medical cannabis and want to see more inclusive access. Now we will take this to the Legislature for action during the 2019 legislative session."
The party's new stance on cannabis comes amid a close U.S. Senate race between Republican Sen. Ted Cruz, who opposes legalization but has indicated he supports state's rights, and Congressman Beto O'Rourke, a Democrat who has long supported legalizing marijuana.
"Sensible marijuana policy is not a partisan issue. It's a matter of deploying public safety resources more efficiently and ensuring that penalties don't carry the harsh collateral consequences currently associated with even a tiny amount of marijuana," Fazio said.
A recent Quinnipiac University Poll found that nearly two-thirds of Texas voters support legalizing recreational marijuana, compared to just 34 percent who are opposed.
Texas Democrats held their convention this week. The party had in 2016 adopted a platform that supports decriminalization and regulation. This year's platform calls for the full legalization of adult use cannabis, full medical cannabis legalization with coverage through universal health care options, and removal of cannabis as a Schedule I Controlled Substance.
The 86th legislative session will begin January 8, 2019.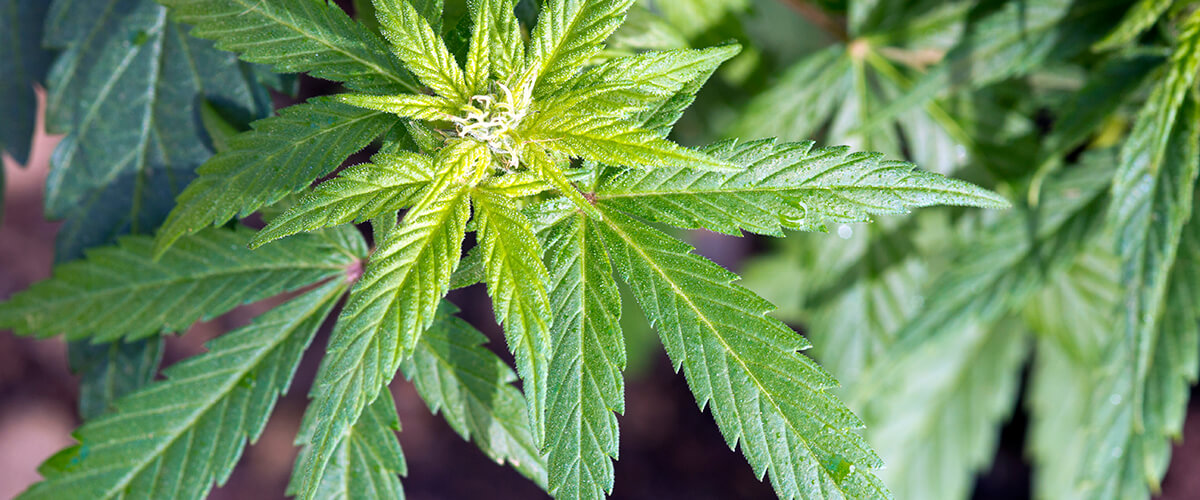 Growing Support for Cannabis
Support for cannabis reform from the Republican Party of such a solidly conservative state is a strong indicator that federal prohibition could be close to its end. Nationwide, more than 90 percent of Americans support the legalization of cannabis in some capacity.
Earlier this month, Donald Trump suggested he would support pending bipartisan congressional legislation that would allow states to implement their own marijuana laws without federal interference.
U.S. Senate Majority Leader Mitch McConnell of Kentucky is spearheading hemp legalization legislation that is currently included in the Senate's 2018 Farm Bill.
Keep Up With Cannabis Laws
You can learn more about cannabis laws in Texas and throughout the U.S. by visiting our education page, and keep up with the latest developments through our news feed.