As the House passes its Farm Bill, the Senate will soon vote on its own hemp-legalizing version. The two competing versions have major differences and will ultimately have to be merged.
Congress continues to move closer to passing the 2018 Farm Bill, an omnibus, multi-year law that governs the nation's agricultural and food programs.
The Republican-led House of Representatives narrowly passed its version of the bill last week by a 213-211 vote. That measure now moves to the Senate, which with a 89-3 vote yesterday approved a procedural motion that paves the way for a full vote on its version of the Farm Bill.
The Senate's version, heralded as a bipartisan measure, is notable because it includes Senate Majority Leader Mitch McConnell's Hemp Farming Act of 2018, legislation that would remove hemp from the Controlled Substances Act and legalize it as an agricultural commodity.
"My colleagues from every corner of the country can be proud of this legislation," McConnell said on the Senate floor this morning, in response to his chamber's procedural vote.
"I'm particularly excited about the provision that would empower farmers to begin cultivating industrial hemp, a crop that could play a key role going forward in Kentucky's economy, and the nation's," he added.
Every five years, Congress passes legislation known as the "Farm Bill," which sets national agriculture, nutrition, conservation, and forestry policy. The bill currently in place expires September 30.
Farm Bill 2014, signed into law by Barack Obama, includes a provision that permits states to legalize hemp cultivation by agricultural departments and universities for pilot programs and research. More than 30 states have since passed hemp-related laws.
Hemp, the non-psychoactive variety of Cannabis sativa L., has more than 25,000 product applications. Once a staple crop in America, hemp can be used to make:
Cannabidiol (CBD) hemp oil supplements
Paper
Textiles
Body care products
Building materials
Biofuels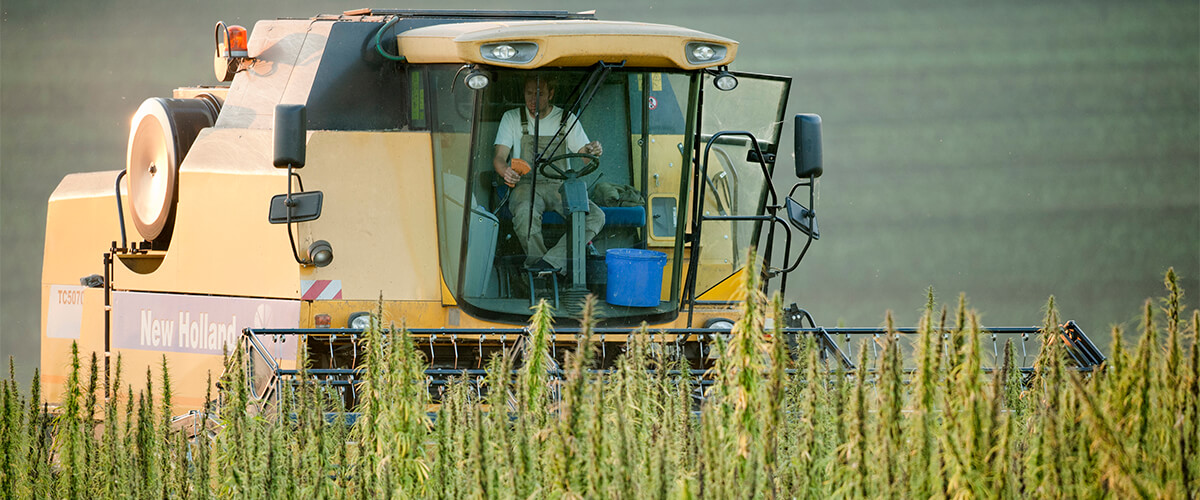 Coming to a Compromise
The House's and Senate's respective versions of the Farm Bill will ultimately have to be merged. While Congress has historically not struggled to pass farm bills, this year there remain major differences between the two measures.
The House's $867 billion Farm Bill has created a tense divide between Republican and Democratic House members. The controversy stems from provisions that make significant changes to the Supplemental Nutrition Assistance Program (SNAP) by increasing work requirements, volunteering, or training program participation to 20 hours a week.
Environmentalists have also criticized the House bill because of provisions that rollback the Clean Water Act requirements as they relate to pesticides, as well as provisions that would speed up logging and mining in forests.
While the measure did narrowly passed the House, every Democrat in the chamber voted against it, as did 20 Republicans.
The House version also doesn't include the provision to legalize hemp.
"This bill does nothing to actually strengthen agriculture programs or help farmers caught in the president's trade war," said Rep. Jim McGovern, D-Mass, in a release. "I hope the bipartisan process in the Senate leads to a better bill that strengthens our farm safety net and anti-hunger programs so this attack on our most vulnerable never reaches the president's desk."
"Our hope is that the Senate bill … which is actually a good bill, hopefully that will pass here in the next several days. And when we go to conference committee, we can come out with a good product that I will be able to support," said Democratic Rep. Cheri Bustos of Illinois, a member of the House ag committee.
On the Senate side, lawmakers began filing amendments to their bill on Monday, but relatively few amendments are expected to get votes. McConnell has urged colleagues to keep the bill bipartisan and has suggested he may limit amendments to move things along quickly.
McConnell has said he hopes to pass the bill by July 4. If the Senate passes its bill, members will have to come to a compromise with House lawmakers before sending the Farm Bill to the president's desk.
Learn More about Hemp
You can learn more about hemp and its benefits through our education page, or visit our news page to keep informed about developments in the cannabis industry.