A WHO committee released a pre-review on the medical benefits and safety of marijuana. Their findings will be used to form their recommendation to the UN on how cannabis should be controlled internationally.
Cannabis is effective in the treatment efforts of a range of medical conditions and is "relatively safe," according to a new report from the World Health Organization.
The United Nation's global health agency met in Geneva, Switzerland earlier this month to review the benefits and safety of cannabis in preparation of their issuance of a recommendation to the UN regarding the "need for and level of international control" over cannabis and cannabis-related substances.
The report's conclusions could influence the recommendation and impact the international control of cannabis. As of now, the plant is broadly prohibited under international drug treaties dating back to 1961.
In compiling the report, the agency surveyed 953 cannabis patients throughout 31 different countries. The drug committee found that marijuana is a "relatively safe drug," and noted that millions of people worldwide are already using it for therapeutic purposes.
The agency found that cannabis is most commonly used in the treatment of back pain, sleep disorders, anxiety and depression, post-injury pain, and multiple sclerosis. The committee pointed to a "wealth of preclinical literature" that indicate cannabinoids "reduce cancer cell proliferation" and inhibit "cancer cell migration and angiogenesis in numerous cancer cell types."
While most of those surveyed reported they had been using cannabis under their physician's advisement for years, a large portion also revealed they initiated use prior to obtaining a doctor's recommendation.
In the United States, an estimated 2.2 million patients use medical marijuana, according to the repot. Pain was found to be the most common qualifying condition. Worldwide, an estimated 183 million adults used cannabis in 2015.
Other takeaways in the pre-review report, include:
Cannabis is grown in 135 countries and is the "most widely illicitly produced drug worldwide."
Medical cannabis beneficial for stimulating appetite and encouraging weight gain in HIV/AIDS.
Clinical trials have shown cannabis to be effective for chronic pain.
Studies indicate smoking cannabis significantly improves motor ability in patients with Parkinson's disease.
Cannabis oil containing THC shown to be potentially beneficial for patients with dementia, motor neuron disease, and neurogenic issues.
People driving under the influence of cannabis have a "low-to-moderate (20 to 30 percent)" increased risk being involved in a car accident, a level of risk that is lower than with alcohol.
Evidence suggests that smoking cannabis during pregnancy can reduce newborn birth weight.
Cannabis is a "relatively safe drug." However, cannabis use disorder affects about one in eight marijuana consumers.
The WHO report did point out that research into cannabis's therapeutic potential and safety is lagging and inadequate. Widespread prohibition has made it highly difficult for researchers to conclude clinical trials.
"Barriers to research in the USA include the difficulty of navigating through several federal agencies (including the aforementioned DEA, FDA), as well as research ethics boards and local and state oversight concerns," the report noted. "There are also issues related to quality, quantity, and kind of product available from the current single federal source of cannabis for research use and the lack of adequate funding sources."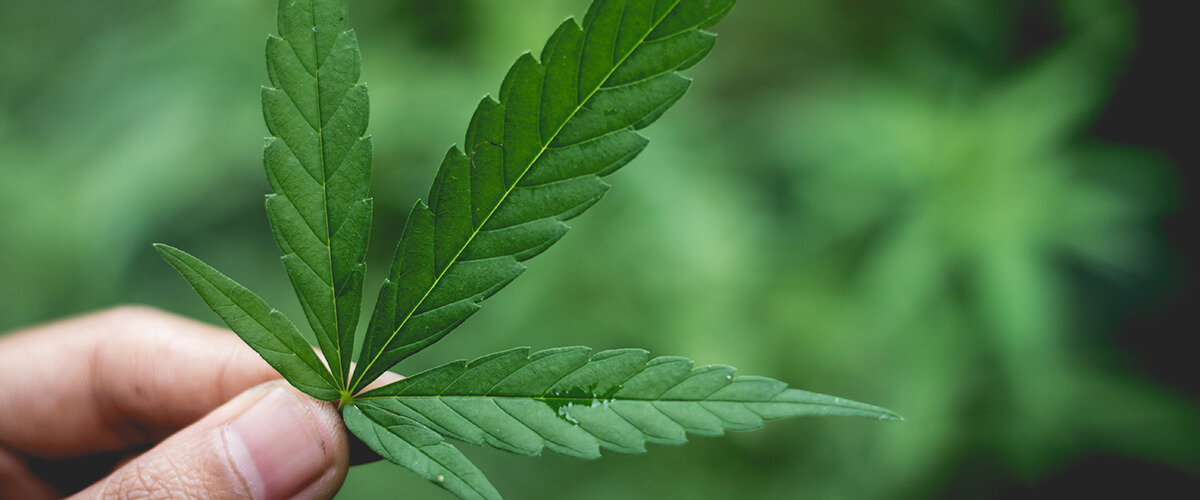 What's Next?
The WHO will likely do at least one more review before making a final recommendation on cannabis's status to the UN.
If the WHO recommends that the UN decriminalize cannabis, it could compel UN Secretary-General António Guterres to change international cannabis laws.
Guterres is already a strong supporter of decriminalizing all drugs. As the Prime Minister of Portugal, he introduced the decriminalization of all drugs in 2001 and has seen the move's positive impacts. Since that policy was implemented, Portugal has seen its overdose deaths, HIV infections, and overall drug use decrease.
"Current efforts have fallen short of the goal to eliminate the illicit drugs market," said Guterres in a video message in March. "We can promote efforts to stop organized crime while protecting human rights, enabling development and ensuring rights-based treatment and support. I am particularly proud of the results of the reforms I introduced in Portugal when I was prime minister almost 20 years ago."
Such a change to the international scheduling of cannabis would no doubt have a monumental impact on the already expanding legalization of the substance throughout the world. Countries like Australia, Argentina, Chile, Germany, Israel, Peru, Greece, Poland, the Netherlands, and nearly 30 U.S. states have already legalized medical marijuana. This week, Canada's Senate voted to become the second country to legalize recreational marijuana, joining Uruguay.
More on Cannabis
Learn more about cannabis and its potential therapeutic benefits through our education page, and keep up with developments in the cannabis industry by visiting our news feed.