Legal sales of adult use marijuana are expected to begin in October.
Canada this week became the second nation in the world to legalize recreational marijuana. On Tuesday, the Senate passed the historic Cannabis Act with a 52-29 vote to pave the way for a nationwide marijuana market.
The Cannabis Act, also known as Bill C-45, creates a national regulatory framework and makes it legal for adults 18 years and older to carry and share up to 30 grams of marijuana, as well as to cultivate up to four plants at home for personal use. Sales are expected to begin across the country October 17.
Sen. Tony Dean, who sponsored the bill, told the Canadian Broadcasting Corporation after the vote, "I'm feeling just great. We've just witnessed a historic vote for Canada. The end of 90 years of prohibition. Transformative social policy, I think. A brave move on the part of the government."
Following the vote, Prime Minister Justin Trudeau, praised the bill on Twitter. Its passing fulfills a major campaign pledge from Trudeau, who promised to legalize marijuana to keep it away from underage users and reduce crime associated with the illegal market.
"It's been too easy for our kids to get marijuana – and for criminals to reap the profits. Today, we change that. Our plan to legalize & regulate marijuana just passed the Senate," he tweeted.
It's been too easy for our kids to get marijuana – and for criminals to reap the profits. Today, we change that. Our plan to legalize & regulate marijuana just passed the Senate. #PromiseKept

— Justin Trudeau (@JustinTrudeau) June 20, 2018
The bill to legalize recreational marijuana was first introduced in April 2017, and then passed the House of Commons last November. Passing the Senate was the legislation's final hurdle.
"This is an historic milestone for progressive policy in Canada," the justice minister, Jody Wilson-Raybould, tweeted. "This legislation will help protect our youth from the risks of cannabis while keeping profits out of the hands of criminals and organized crime."
Adults will be able to buy marijuana from retailers regulated by provinces and territories. If neither of those is available, cannabis will be available from federally licensed producers.
Uruguay was the first country in the world to legalize recreational marijuana in December 2013. Canada is the first Group of Seven (G7) countries to make marijuana legally nationally.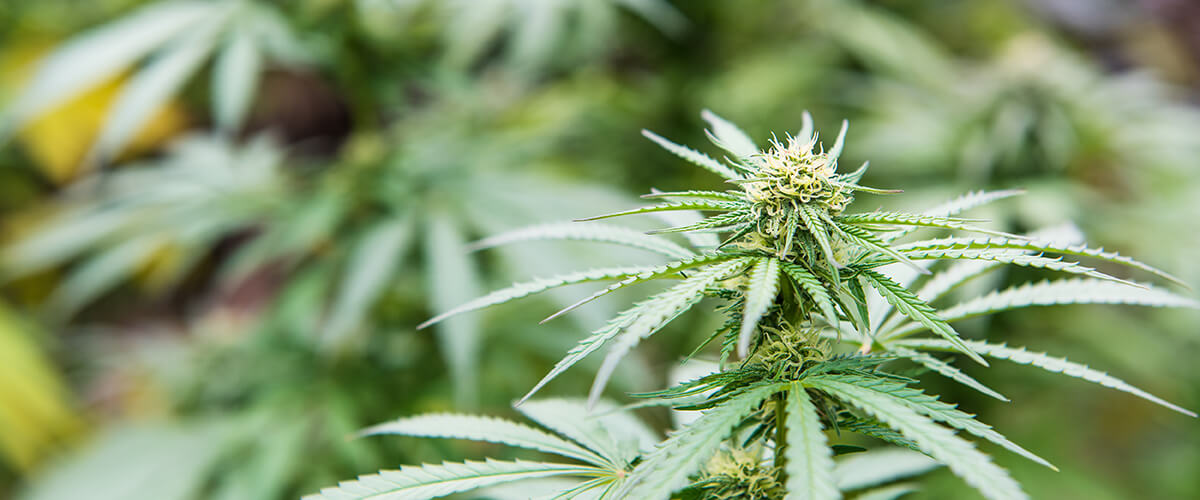 Could the U.S. Be Next?
With support for legalization among Americans at an all-time high, one can only wonder whether Canada's move to end prohibition could be a catalyst for similar legislation in the U.S.
"We applaud Canada for showing federal legislators in the United States what can be accomplished with true leadership and dedication to sound public policy," said Erik Altieri, executive director of the National Organization for the Reform for Marijuana Laws (NORML), in a statement.
"America's leaders would be wise to learn from our neighbors, and similarly replace our archaic and failed marijuana prohibition laws with a regulatory scheme that is largely evidence-based and that reflects cannabis rapidly changing cultural status."
Already, nine U.S. states have legalized marijuana for recreational use and 29 states have passed laws allowing medical marijuana.
Earlier this year, Republican Senator Cory Gardner and Democratic Senator Elizabeth Warren introduced the STATES Act, which would protect state-legal cannabis from federal interference.
"It is time for the U.S. to take similar action and adopt a more rational federal marijuana policy. There has been a lot of positive movement in Congress lately, so hopefully members will be inspired to finally address this issue head on, as Canada has," said Mason Tvert, spokesperson for the Marijuana Policy Project, in a statement.
U.S. Attorney General Jeff Sessions in January rescinded the Obama-era Cole Memo that allowed states to legalize recreational marijuana. Breaking with his attorney general, Donald Trump said earlier this month that he would likely support the bipartisan bill from Gardner and Warren.
Keep up with Cannabis News
Learn more about current marijuana laws in the U.S. through our education page, and keep up with developments in the legal cannabis industry by visiting our news feed.