The U.S. Senate Agriculture Committee has passed the Farm Bill, which includes a provision that would legalize the cultivation of hemp in the U.S.
Legislation that would legally untangle hemp from marijuana in the United States and expand domestic production is on its way to a Senate floor vote.
The U.S. Senate Agriculture Committee last week passed its version of the Farm Bill, which contains Sen. Mitch McConnell's Hemp Farming Act of 2018. McConnell's provision removes hemp from the Controlled Substances Act, legalizing it as an agricultural commodity and giving states the opportunity to regulate hemp production. It would also make hemp farmers eligible to apply for crop insurance, and allow hemp researchers to apply for federal grants from the U.S. Department of Agriculture.
The Senate Majority Leader originally introduced his legislation in April, and earlier this month announced he had successfully secured the provision in the Senate Farm Bill. With the Farm Bill making its way through the crucial Senate Ag Committee, it moves to the Senate for consideration.
"Securing the Hemp Farming Act as part of the 2018 Farm Bill has been a top priority of mine. I would like to thank Chairman Roberts and the cosponsors of the Hemp Farming Act – especially Senator Wyden and Representative James Comer in the House — for supporting those efforts. I look forward to continuing to work with my Senate colleagues on this and many other issues important to Kentucky agriculture as we move towards consideration of the Farm Bill," said McConnell, in a press release.
The Hemp Farming Act of 2018 expands on the Obama-era 2014 Farm Bill, which included a provision that allowed states to legalize the growing and cultivation of hemp for research purposes and pilot programs. Over 30 states have since established hemp cultivation as part of government approved hemp pilot programs.
McConnell's bill would further remove many restrictions to farmers and empower states to establish a commercial hemp market.
"I think it's time we took this step," McConnell told the Senate Ag Committee. "I think everybody has now figured out that this is clearly not the other plant (marijuana)."
"As we all know, hemp is very diversified," McConnell added. "It can end up in your car dashboard, it can end up in your food, it can also end up in pharmaceuticals. It's time to figure out and see where the market will take us."
The bill passed the Ag Committee with only one dissenting vote from Republican Sen. Chuck Grassley of Iowa. Grassley also attempted to include an amendment that would have excluded cannabinoids from the definition of hemp.
The current Farm Bill expires at the end of September, and McConnell has said that a full Senate vote on the new bill will take place before July 4.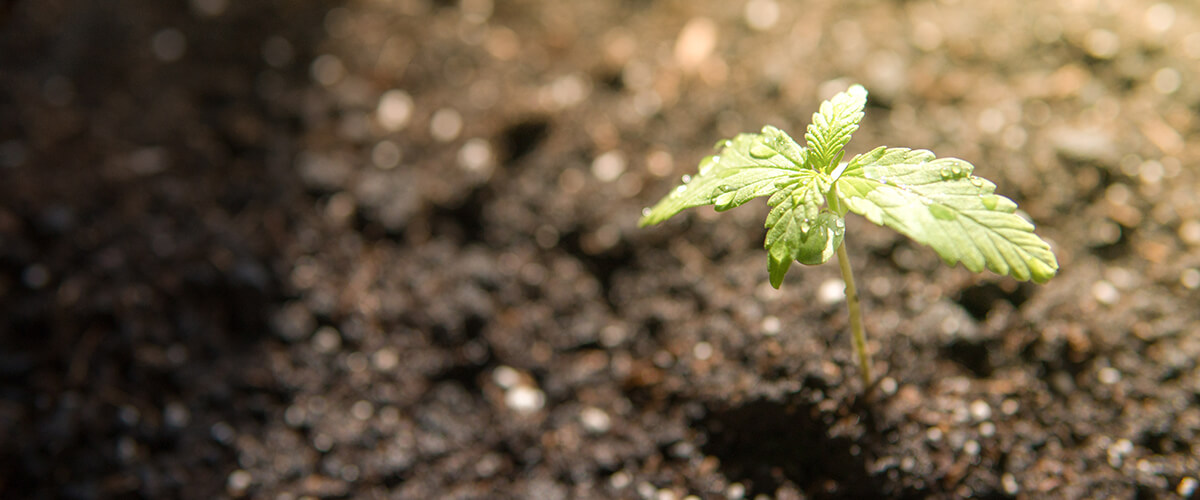 Product Applications of Hemp
Hemp is a highly sustainable and versatile crop that can replace many commercial items with minimal impact on the environment.
Thought to be one of the first domesticated crops in human history, hemp is harvested for its seeds and fiber, which have more than 25,000 product applications, including:
Food
Nutritional supplements
Medicine
Body care products
Textiles
Paper
Building materials
Bioplastics
Biofuels
Unlike its psychoactive cousin, marijuana, hemp contains only trace levels of THC, the psychoactive compound that causes a high.
It is currently federally legal to sell hemp products, such as clothing, body care products, and cannabidiol (CBD) oil supplements. However, it remains illegal to cultivate commercial hemp under federal law, so hemp used to produce commercial products must be imported.
Vote Hemp estimates that the imported hemp market in the U.S. has a value of $688 million after growing by 25 percent in 2016. If domestic hemp cultivation is federally legalized, that number is expected to grow even more.
Keep Up With Hemp
You can learn more about hemp and its benefits through our education page, or visit our news page to keep informed about developments in the cannabis industry.