Trump said he would "probably" support a new bipartisan bill that would prevent the federal government from interfering in state-controlled marijuana industries.
On Friday, Donald Trump signaled he would be open to supporting a bipartisan-backed bill that would give states the power to completely legalize marijuana.
The Strengthening the Tenth Amendment Through Entrusting States Act (STATES), introduced by Sens. Elizabeth Warren (D) of Massachusetts and Cory Gardner (R) of Colorado, would ensure protections to state marijuana industries. It would amend the federal Controlled Substances Act to allow states to write their own policies related to the possession, production, and distribution of marijuana.
"This is not a legalization bill – I think that's very important," Gardner said. "If a state like Oklahoma or Kansas or Nebraska chooses not to do this, they do not have to. The federal law remains the same. Nothing changes for them."
Addressing reporters as he left the White House on Friday for the G-7 summit, Trump said he would "probably will end up supporting" the bipartisan legislation after being asked about the proposal from Warren and Gardner.
"I support Senator Gardner. I know exactly what he's doing. We're looking at it. But I probably will end up supporting that, yes."
Among its impacts, the bill would give marijuana growers and distributors better access to banking and other financial services that as of now are largely hesitant to work with cannabis businesses due to federal prohibition.
"Billions of dollars in cash are floating around Colorado and other states that have a legalized industry, and they can't bank it," Gardner said. "It's time that we take this industry out of the shadows, bring these dollars out of the shadows and make sure we hold these people accountable for an industry that states are moving forward with regardless of the pace of business in Washington, D.C."
Warren has said the bill would also remove some of the regulations related to the collection of data on cannabis, making it easier for researchers to study medical marijuana.
STATES would also change the definition of "marijuana" under the Controlled Substances Act to exclude hemp, making the versatile and sustainable crop legal. Hemp, which contains only trace levels of THC, the chemical compound in marijuana that produces psychoactive effects, is harvested for its oil and fibers which can be used for things like cannabidiol (CBD) hemp oil supplements, paper, textiles, building materials, bio-fuel, and body care products.
Despite broad support from American voters, many leaders within the Republican Party remain opposed to legislation that expands marijuana legalization. Senate Majority Leader Mitch McConnell last month refused to back Democratic Senator Chuck Schumer's proposed bill to decriminalize marijuana.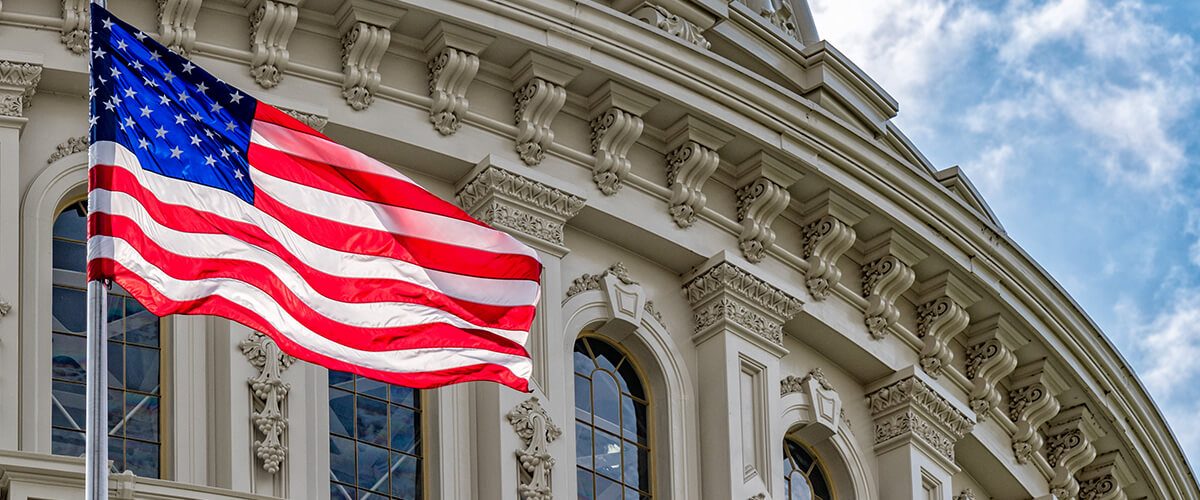 Break with Jeff Sessions
Trump's support for the marijuana bill would be a departure from the long-held position of Attorney General Jeff Sessions, who has criticized Gardner and other lawmakers who support permissive marijuana laws.
Sessions has been vocally opposed to marijuana legalization, referring to it as a "very real danger" and even saying at one point that, "Good people don't smoke marijuana."
In an interview with Colorado Public Radio on Friday, Sessions said that Trump has not yet directed him to back off of enforcing federal cannabis law.
"We respect Colorado and its laws like we do other states. And we enforce federal law around the country," said Sessions. "We were not ordered to do anything other than the policies that we intend to carry out nationally."
Earlier this year, Sessions rescinded an Obama-era policy – the Cole Memo – that had directed federal prosecutors to not prioritize federal cannabis law. In talking with Colorado Public Radio, Sessions said while he'll keep an eye on any action by Congress, in the meantime he intends to enforce policy currently in place.
"It remains clear that the Cole Memo has been withdrawn," Sessions added. "And the impact of that is to essentially make clear that we are not guaranteeing, and cannot guarantee, persons who use or distribute marijuana are protected from federal prosecution. I don't think that's appropriate for me to, in effect, violate or neuter federal marijuana law."
More on Cannabis
Learn more about marijuana laws in the U.S., including which states have passed their own cannabis policies, by visiting our education page. Keep up with the latest cannabis industry developments through our news page.