A bill that would lift prohibitions on the cultivation of hemp has been approved by state lawmakers and sent to Gov. Bruce Rauner's desk for consideration.
Illinois is likely to become the next state in the U.S. to legalize the cultivation of hemp for commercial purposes. Last week, a bill that would allow hemp cultivation for commercial use cleared both the Illinois House and Senate with near-unanimous support.
Introduced by state Sen. Toi Hutchinson, D-Chicago Heights, Senate Bill 2298 would establish a legal framework for Illinoisans who are licensed by the Illinois Department of Agriculture to grow and process hemp. It would also amend the state's Cannabis Control Act and the Noxious Weed Act.
The bill was first approved by the Senate with a 56-0 vote before passing the House 106-3. It has been sent to Gov. Bruce Rauner for consideration.
After a long history in America, hemp cultivation was prohibited nationwide in 1937 due to its familial relationship to the psychoactive marijuana plant. Used to produce more than 25,000 products — from food to textiles to paper to green building materials to cannabidiol (CBD) hemp oil supplements — hemp contains only trace levels of tetrahydrocannabinol (THC) and does not produce high-like effects.
Former President Barack Obama opened the door for states to legalize the cultivation of hemp when he signed into law the 2014 Farm Bill. Section 7606 of that bill gave states the opportunity to legalize the growing and cultivating of hemp for research purposes and pilot programs. More than 35 states have since passed hemp cultivation laws.
In 2015, Illinois lawmakers passed a law permitting state universities with agriculture programs to study hemp. Senate Bill 2298, if signed into law by Rauner, will expand the pilot program to allow farmers to participate in the program, opening up a new potential revenue stream.
Agriculture advocates say legalizing hemp as a commercial commodity could be worth 100 million dollars and hundreds of new jobs.
"Illinois has some of the best farmland in the Midwest," Hutchinson said in a statement. "And with more than 80 percent of our land use tied to agriculture, farmers would finally have the chance to grow and produce a product that is already available in our stores."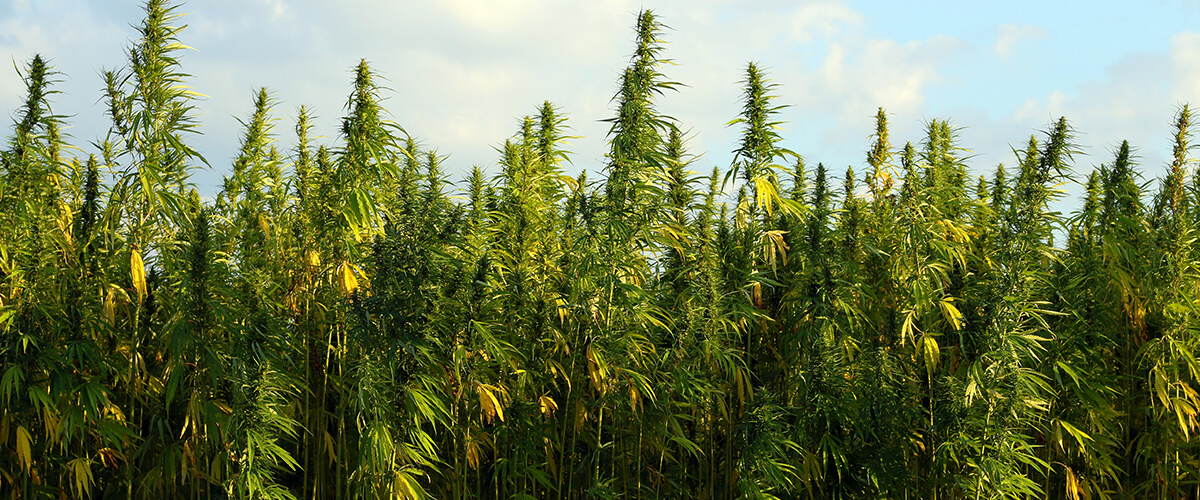 Cannabis in Illinois
In recent years, Illinois has made significant progress regarding cannabis policy reform. The state legalized medical marijuana in 2013, giving patients with a doctor's recommendation the legal opportunity to purchase and use up to 2.5 ounces of marijuana over a 14-day period.
While recreational marijuana remains illegal, in 2016 Rauner signed into law a decriminalization bill that makes the possession of 10 grams or less of marijuana a civil offense punishable by a fine.
State lawmakers have discussed legalizing adult use marijuana to help address the state's budget issues. A recent Southern Illinois University poll found that 66 percent of Illinoisans are in favor of the legalization of recreational marijuana.
A non-binding ballot question on marijuana legalization may be presented to voters in November, providing an opportunity to have an official say regarding the marijuana legalization debate. The results of the ballot measure would serve as an official poll for lawmakers to consider.
More on Hemp
You can learn even more about the basics of hemp and its natural wellness and environmental benefits by visiting our education page. Keep up with the latest cannabis-related developments through our news feed.