New Mexico's biggest city last week approved an ordinance that removes criminal sanctions related to marijuana possession.
Albuquerque last week became the second city in New Mexico to decriminalize marijuana possession after Mayor Tim Keller signed into law legislation that replaces jail time with a $25 civil fine.
Under the ordinance, originally put forth by Albuquerque City Council members Pat Davis and Isaac Benton, possession of up to an ounce (28 grams) of marijuana and related paraphernalia without a valid medical marijuana referral is a citable offense, rather than a misdemeanor as the city's law had called for before.
Davis and Benton presented the proposal as a public safety issue, arguing that decriminalizing marijuana would free up police to focus on more serious crimes. After hearing lengthy testimony from citizens, who mostly vocalized support for marijuana reform, the City Council approved the measure earlier this month with a 5-4 vote.
"Removing the criminal penalties for possession of small amounts of marijuana will free up precious resources for law enforcement, who have plenty on their plate already," said Keller. "We're facing real challenges in Albuquerque and this is a step in the right direction to allow our officers the flexibility to better prioritize their time tackling violent crime and property crime in our city."
The measure also had the support from Albuquerque's police union and Police Chief Mike Geier, who said the "new legislation allows officers to focus on violent crime, property crime and drunk driving."
Prior to the new law, those found in possession of marijuana could spend more than two weeks in jail for a first offense and up to 90 days for a subsequent offense. Albuquerque police filed 177 reports for marijuana possession in 2016. The number of reports dropped to 120 reports in 2017.
A similar decriminalization measure had been approved by the City Council in 2015, but then-Republican Mayor Richard Berry vetoed the bill. Kelly, a Democrat, replaced Berry as mayor last year.
With the move, Albuquerque becomes the second city in New Mexico to decriminalize marijuana possession. Santa Fe eliminated criminal penalties associated with marijuana possession four years ago.
"Albuquerque is sending a strong message that we should not be arresting people for possessing small amounts of marijuana for personal use," said Emily Kaltenbach, New Mexico state director of the Drug Policy Alliance, in a statement.
"I am very confident that decriminalizing marijuana possession in Albuquerque will take us one step closer to reforming marijuana laws at a state level. As we work towards making possession of marijuana for personal use legal in a taxed and regulated system in New Mexico, nobody should be going for jail for what is legal for adults just a few hundred miles north in Colorado."
Learn more about what research has discovered about the effects of marijuana decriminalization HERE.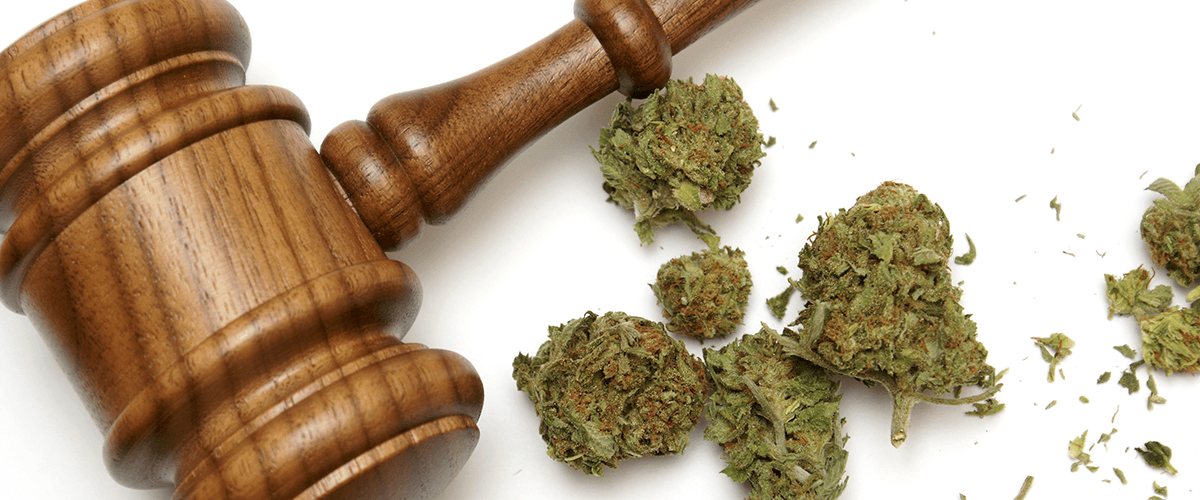 Marijuana Law in New Mexico
Statewide in New Mexico, recreational marijuana remains illegal, with possession of up to 8 ounces classified as a misdemeanor. Possession of 1 ounce or less is a misdemeanor and susceptible to a maximum fine of $100 and up to 15 days in jail for the first offense. Second offenses are subject to maximum fines of $1,000 and up to 1 year in jail.
The state has, however, legalized medical marijuana. Approved in 2007, New Mexico's Medical Cannabis Program allows qualified patients to legally possess and consume up to 8 ounces of medical cannabis over a 90-day period. Patients can also apply for a license that allows them to personally grow up to 16 plants for medical use.
Learn More about Marijuana Law
In the United States, marijuana remains illegal under federal law but nearly 30 states have passed their own laws legalizing cannabis in some capacity. You can learn more about where marijuana is legal by visiting our education page.
Stay up on the latest cannabis industry news through our news page.