Gov. Doug Ducey signed legislation last week that funds a pilot program for growing hemp.
Arizona last week became the latest U.S. state to allow farmers to grow industrial hemp. Gov. Doug Ducey signed into law Senate Bill 1098, which provides funding for the Arizona Department of Agriculture's (AZDA) agricultural pilot program that allows universities and licensed growers to cultivate hemp.
"This bill opens Arizona to the possibility of a new agricultural product," Ducey said in a press release. "I'm glad to sign a bill that could have a positive economic impact for the state."
Hemp, the non-psychoactive variety of cannabis, has been grown and harvested for centuries to create a variety of products like cannabidiol (CBD) hemp oil supplements, food, paper, textiles, biofuel, and green building materials. The versatile crop has a long history in America, but has been prohibited for decades. Since the 2014 Farm Bill permitted states to legalize hemp pilot programs, more than 35 have done so.
While Ducey is among Arizona's most aggressive cannabis legalization opponents, his new legislation could make Arizona one of the nation's top hemp producing states.
Arizona's new law, which takes effect next summer, makes hemp an agricultural product and permits the study, harvest, transport, and processing of hemp by those who are licensed by the AZDA. It allocates $500,000 to the AZDA to establish the Industrial Hemp Program and manage licensing and records, and $250,000 for three full-time employees within the AZDA Plant Services Division.
Sponsor of the legislation, Arizona State Sen. Sonny Borrelli, R-Lake Havasu City, has said that it makes sense to permit hemp farming in Arizona, where the ideal desert climate will allow farmers to get at least four cuttings of the crop per year.
Hemp contains less than 0.3 percent tetrahydrocannabinol (THC), the psychoactive compound associated with marijuana that causes a high. Any cannabis containing higher levels of THC remains illegal.
"Hemp is so low in THC that it is impossible to get high from, so remember, this is rope, not dope," Borrelli said. "By establishing an industrial hemp program in Arizona, we are creating new jobs and expanding economic opportunities."
Borrelli has estimated that Arizona farmers could cut 1,500 pounds of hemp per acre. He's also said he believes that hemp will serve as a quality rotation crop for the state's cotton farmers.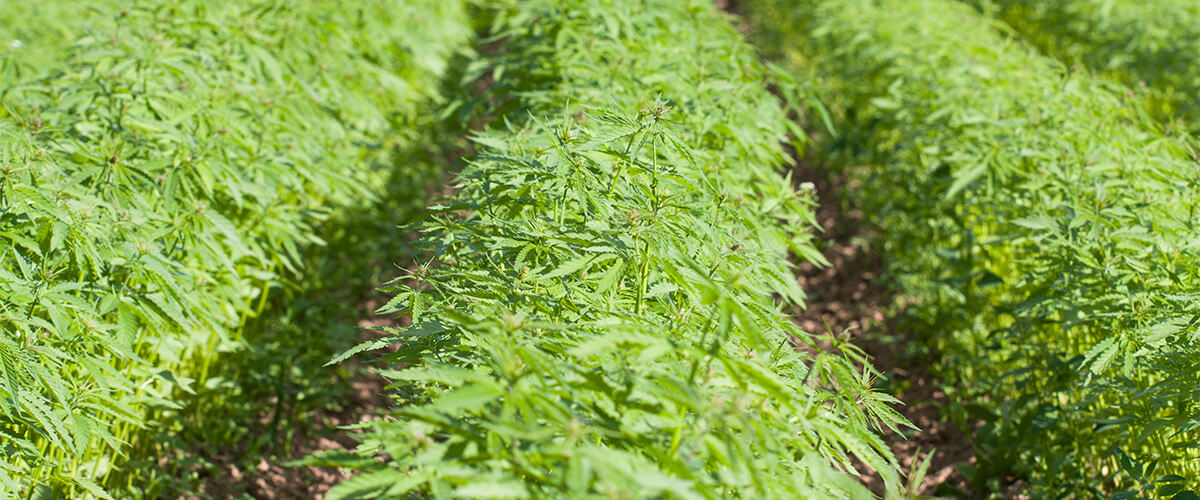 Hemp Soon Legal Federally?
Arizona's new industrial hemp program comes as the United States moves closer to legalizing hemp at the federal level.
Last month, Senate Majority Leader Mitch McConnell introduced the Hemp Farming Act of 2018, which would remove hemp from the Controlled Substances Act and federally legalize the commercial cultivation of the crop.
As of now, hemp in the U.S. is currently an estimated $688 million industry, but domestic manufacturers for the most part must import raw materials from other countries. McConnell's bill would remove restrictions to domestic farmers.
Hemp being legalized under federal law would allow hemp farmers to have access to proper banking services, crop insurance, and water rights.
Learn More about Hemp
You can learn more about hemp and its array of benefits, and keep up with the latest developments in the hemp industry, by visiting our news page.