With the override, Maine's adult-use marijuana market is likely to launch sometime in 2019 or 2020.
It has been a year and half since Maine voters approved a ballot initiative to legalize recreational marijuana, and now the state finally has its implementation bill.
The Maine House and Senate last week overrode Gov. Paul LePage's veto of the Marijuana Legalization Implementation Committee's bill (LD 1719), which develops the regulatory framework for the sale and taxation of recreational marijuana.
LePage, a Republican who has been opposed to the marijuana policy change, had vetoed the legislation after saying that he couldn't "in good conscience" sign a bill that violated federal law. It was the second time LePage had attempted to interfere with Maine's adult use marijuana industry.
This time, LePage's efforts were unsuccessful. The Maine House voted 109-39 to overturn his veto, while the Maine Senate approved the override 28-6.
Maine's legalization of marijuana took effect January 2017. Since then, adults aged 21 years and older have been able to legally grow, possess, and consume marijuana, but they've had nowhere to legally purchase cannabis products.
With the implementation legislation in place, Maine's adult use market is now expected to launch next year or sometime in 2020. The state is expected to generate as much as $325 million in annual marijuana sales once the market is operational.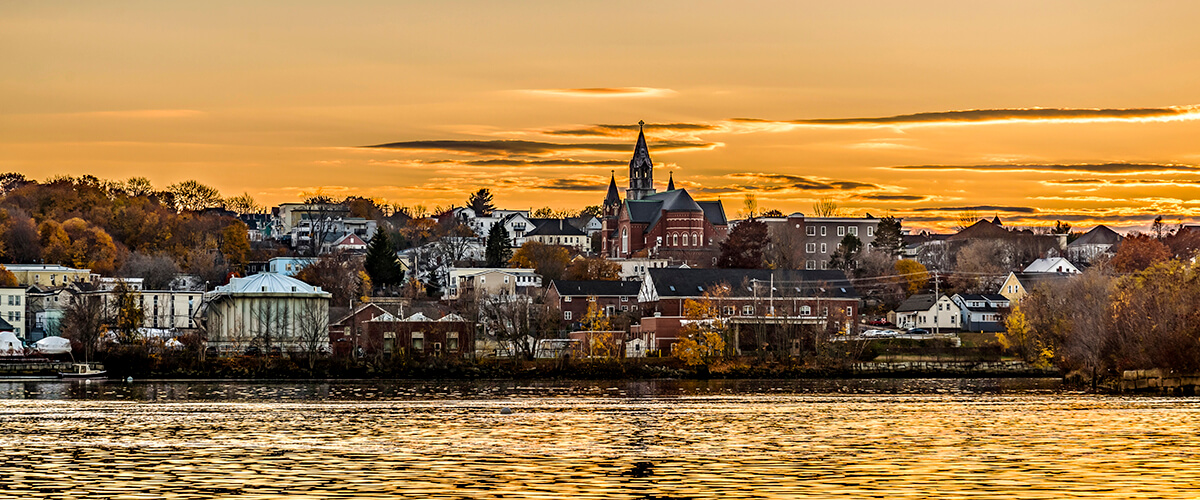 Closer Look at LD 1719
Maine's implementation legislation — LD 1719 — creates the rules for licensing and regulating marijuana producers, processors, and dispensaries. Municipalities will be able to opt-in and allow sales of recreational marijuana.
The legislation also sets the tax rates for recreational marijuana sales and dictates that revenue will go to law enforcement and public awareness campaigns. Retail sales tax has been set at 10 percent. Excise tax rates have been set at $335 a pound for flower and mature plants, and $94 a pound for marijuana trim. Wholesale tax, paid when marijuana growers sell to processors and distributors, is set at roughly 20 percent.
Some cannabis advocates in Maine believe the tax rates are too high. The bill also fails to implement the portion of the voter-approved initiative that calls for social consumption lounges. It also reduced the number of plants adults could grow at home for personal use from six, as voters had approved, to three.
"There's going to be a lot of work to be done in the next legislative session to repair the damage that this will do," said Paul McCarrier, president of Legalize Maine.
McCarrier specifically called out "a punishing tax rate that will inordinately affect small and medium producers, and the fact that there's going to be fewer places for people to have access to marijuana, which means people will continue to get cannabis that's not taxed and regulated."
Maine saw a dramatic drop in its medical marijuana program in 2017, suggesting that adults didn't renew their registration because they believed the adult use market would be operational, that they've opted to personally grow their own cannabis, or they're obtaining it through the illegal market.
David Boyer, Maine political director for the Marijuana Policy Project, told Marijuana Moment in an interview that while the implementation bill isn't perfect, "Ultimately we're glad that the legislature is moving towards a regulated marketplace. We are approaching two years since Maine voters passed this, and adults in Maine deserve a place to purchase marijuana legally."
Keep Up with the Growing Cannabis Industry
You can learn more about cannabis laws in Maine and throughout the U.S. through our education page. Keep up with the growing cannabis industry by visiting our news feed.