A new poll has found that a majority of New Jersey residents agree with the governor's stance on recreational marijuana legalization.
Nearly 6-in-10 New Jersey residents support legalizing recreational marijuana, according to a new Monmouth University Poll. Support for such a policy is now 11 points higher than four years ago, having increased dramatically from 2014 when it was at 48 percent.
The findings come at a time when New Jersey Governor Phil Murphy has committed to legalizing and regulating adult use marijuana by the end of the year. Sworn in as governor in January, Murphy vowed to legalize recreational marijuana throughout his campaign and multiple times since taking office.
The new Monmouth University survey of 703 New Jersey adults has found that most New Jersey residents agree with the governor on his stance on marijuana. Fifty-nine percent currently support legalizing the possession of small amounts of personal use marijuana, according to the findings, while 37 percent are opposed.
Among Democrats, support for legalization has grown more significantly, going from 49 percent in 2014 to 65 percent as of now. Support among Republicans increased from 37 percent to 45 percent, and among independents from 51 percent to 60 percent over the same period.
The poll found that the strongest factor driving support for legalization is the impact legalizing marijuana would have on the state's economy. Sixty-eight percent of Democrats, 60 percent of independents, and 50 percent of Republicans believe that legalizing marijuana would be good for New Jersey business. Murphy's administration estimates that the state would generate $60 million in tax revenue if marijuana were legalized by the end of 2018.
"The strongest argument for marijuana legalization may be the bandwagon effect," said Patrick Murray, director of the Monmouth University Polling Institute. "With many other states doing it, most New Jerseyans seem to view such a move as a potential economic boon with a limited downside."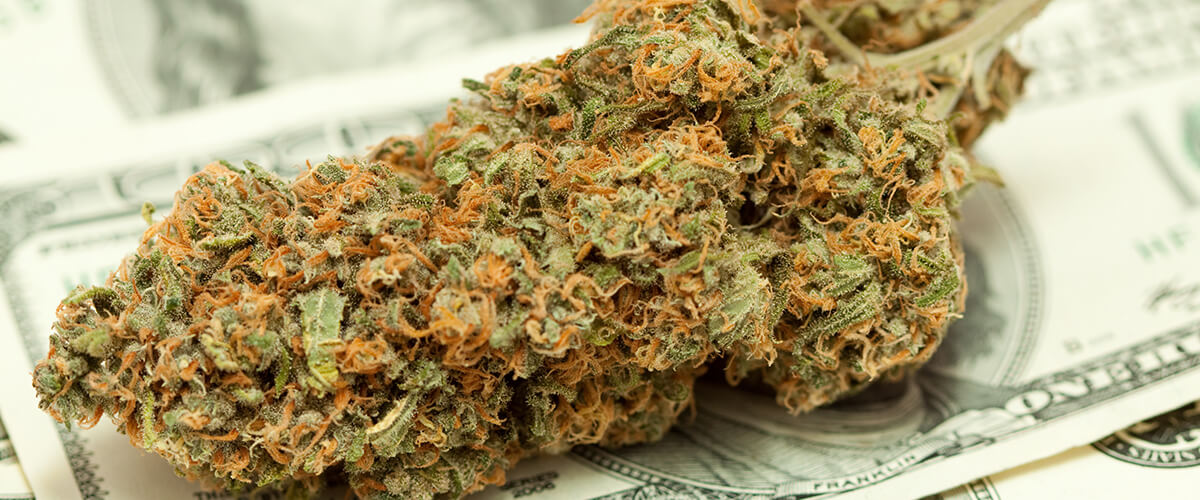 Monmouth found that 32 percent of residents believe legalizing marijuana would cause an increased in other drug crimes, despite several studies revealing that legalizing cannabis has no such relationship to crime rates. Twenty-six percent said they believed it would elicit a reduction in the number of such crimes, while 39 percent said they thought marijuana legalization would have no impact.
The poll also found that a large majority of residents – 86 percent – said they consider opioid addiction a serious problem in the United States. Fifty-nine percent voiced the opinion that New Jersey isn't doing enough to handle the crisis.
Learn more about how medical marijuana may play a role in addressing the opioid crisis, HERE.
Marijuana Legalization in New Jersey
While the Monmouth poll suggests that support would be more than high enough for recreational marijuana legalization to pass through ballot initiative, New Jersey is likely to soon become the second U.S. state to legalize through the Legislature.
Of the nine states with legalized adult use marijuana, only Vermont has made the policy change through its Legislature.
Both the New Jersey State Senate and the Assembly are currently considering bills that propose legalizing adults at least 21 years of age to possess and use personal amounts of marijuana, while establishing a regulated commercial market.
It's not clear whether Murphy has enough support among state lawmakers to get such a legalization bill passed by the end of the year.
Latest Cannabis News
You can keep up with the latest cannabis industry developments through our news page.