The bills allow licensed growers to cultivate hemp for pilot projects and research in an effort to investigate whether the sustainable crop has commercial potential.
Oklahoma and Kansas recently became the latest U.S. states to legalize the cultivation of hemp for pilot projects and research.
Hemp, widely used as an industrial crop for nearly the entirety of human domesticated history and once an agricultural staple in America, is the non-psychoactive variety of cannabis. The plant contains no more than 0.3 percent tetrahydrocannabinol (THC), the psychoactive compound found in medical marijuana. Instead, hemp is a renewable and sustainable plant grown commercially for its seeds and stalk, which have over 25,000 product applications, some of which include:
Food
Nutritional cannabidiol (CBD) supplements
Body care products
Paper
Textiles
Building materials
Bioplastic
Biofuels
Oklahoma and Kansas join the more than 30 other states that have adopted laws permitting the licensed cultivation of industrial hemp, as allowed by a provision within the federal Agricultural Act. Former President Barack Obama signed the law, commonly referred to as the Farm Bill, in 2014 to allow universities and state agricultural departments to cultivate the plant for limited purposes.
The actions by Oklahoma and Kansas follow news that Senate Majority Leader Mitch McConnell introduced a bill that would remove industrial hemp from the federal government's schedule of controlled substances.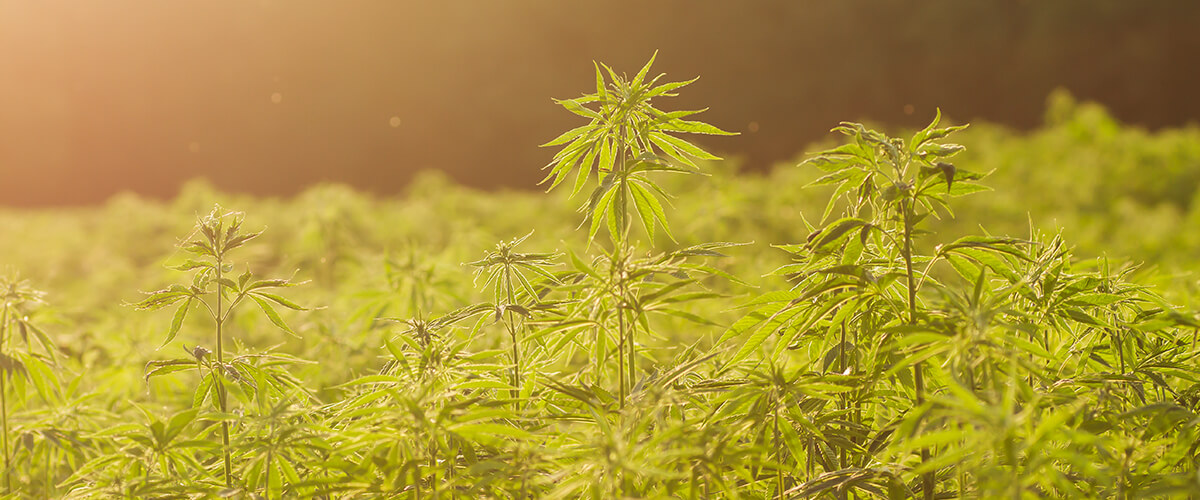 Oklahoma's Industrial Hemp Agricultural Pilot Program
Oklahoma Gov. Mary Fallin last Monday signed into law House Bill 2913 to establish the Oklahoma Industrial Hemp Agricultural Pilot Program. The law permits universities and farmers who contract with the state to grow the plant "for research and development." It takes effect immediately.
Oklahoma's hemp program is overseen by the state's Department of Agricultural, Food and Forestry. The bill creates within the department a revolving fund made up of collected registration, laboratory, and inspection fees submitted by those who participate in the program.
The goal of the pilot program is to explore hemp as a possible revenue source for the state. Introduced by Rep. Mickey Dollens, R-Oklahoma City; Majority Floor Leader Jon Echols, R-Oklahoma City; and State Sen. Lonnie Paxton, the bill is expected to create hundreds of jobs and generate about $300 million per year.
Before being sent to Gov. Fallin to sign, House Bill 2913 passed 92-0 in the House of Representatives, and 39-1 in the Senate.
"I am proud of this common-sense, bipartisan legislation," said Dollens. "This measure could broaden Oklahoma's economic base and become a steady source of revenue for our state. I'm confident the pilot program will reap valuable data that Oklahomans can then use to efficiently increase our agricultural and business portfolio."
Kansas' Alternative Crop Research Act
In Kansas, Gov. Jeff Coyler, M.D. on April 20 signed into law Senate Bill 263, which enacts the Alternative Crop Research Act. The new law allows the Kansas Department of Agriculture (KDA) to oversee an industrial hemp program that gives the "opportunity to grow a new specialty oilseed crop in Kansas and offers potential for diversification for Kansas farmers looking for an alternative crop."
Under the supervision of KDA, individual licensed growers and those working with universities or other parties will be able to grow hemp for research and development purposes.
The new industrial hemp program is expected to provide valuable data in identifying the growth potential offered by the sustainable, versatile crop. It will be used to discover best hemp cultivation practices, including ideal soils, growing conditions, and harvesting methods. Research on which variety of hemp seeds are most suitable for Kansas will also be explored.
The bill passed Kansas' House of Representatives with a 123-1 vote, and with a 36-3 vote in the Senate before Gov. Coyler signed it.
"Now the wonderful, hard work begins to bring industry, regenerative [agricultural] principles, economic development and vibrance back into our amazing state!" said hemp-supporting coalition Kansans for Hemp in a Facebook statement.
The bill calls for the rules and regulations for hemp cultivation to be completed by the KDA by December 31.
More on Hemp and Cannabis
You can learn more about hemp and the uses of cannabis on our Cannabis 101 page or visit our news page to keep informed about developments in the cannabis industry.