The attorney general remains opposed to the idea that cannabis could help address the nation's opioid addiction crisis.
Historically a staunch opponent to cannabis reform, United States Attorney General acknowledged before the Senate Appropriations Commerce, Justice and Science Appropriations Subcommittee last week that "there may well be some benefits from medical marijuana" and that the study of cannabis is "perfectly appropriate."
Addressing the panel to discuss the fiscal year 2019 funding request, Sessions during his testimony appeared to change his tune on whether cannabis could be used therapeutically.
The remarks were notable for someone who at one time said that, "good people don't smoke marijuana" and had criticized the Department of Justice (DOJ) under previous administrations for not being more strict on "dangerous" cannabis.
Sessions' support for marijuana, however, was limited. He said that the still doesn't think it's safe to use medical cannabis and dismissed its potential benefit for addressing the nation's opioid crisis.
"Medical marijuana, as one physician told me, 'whoever heard of taking a medicine when you have no idea how much medicine you're taking and ingesting it in the fashion that it is, which is in itself unhealthy'" Sessions said.
After committee member Sen. Brian Schatz of Hawaii pointed out that credible studies have shown that legalizing medical marijuana causes a reduction in fatal opioid overdoses, Sessions replied:
"I think one study that suggested that there's some sort of inverse relationship between increased marijuana use and reducing of deaths, I did see that. I've asked my staff to take a look at it because science is very important, and I don't believe that will be sustained in the long run."
Despite his reservations, Sessions did tell the panel that the federal government does intend to approve more government-approved cannabis for research purposes in the near future.
"The paperwork and reviews will be completed and we will add additional suppliers of marijuana under the controlled circumstances," Sessions said.
Sessions has been accused of deliberating blocking cannabis research by directing the DOJ to not sign off on any of the 25-plus applications from interested research-grade cannabis growers submitted to the Drug Enforcement Administration (DEA). Earlier this month, Republican Senator Orrin Hatch of Utah and Democratic Senator Kamala Harris of California urged Sessions to stop stalling marijuana-related research permits.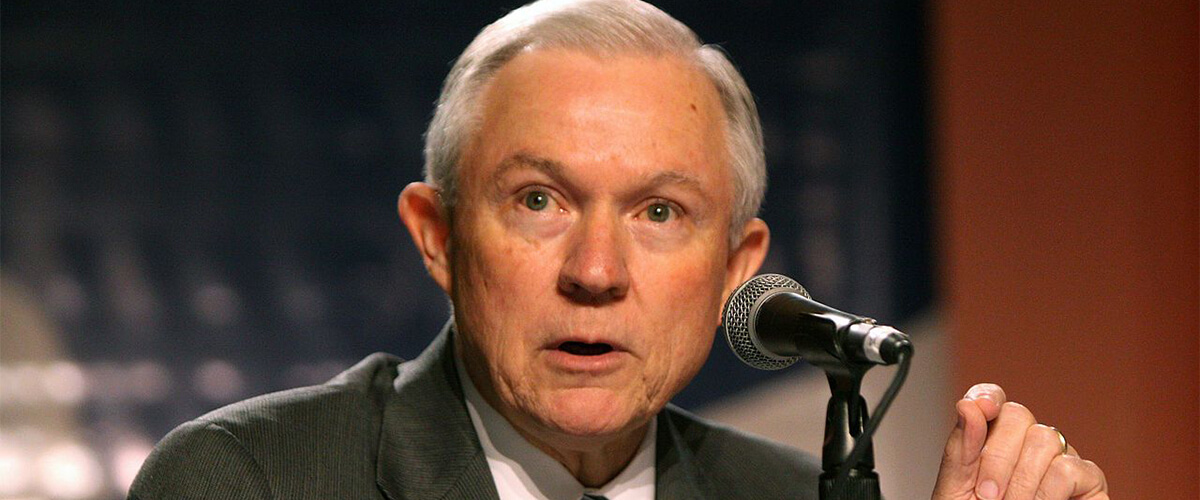 Next Move for Sessions
In January, Sessions rescinded the Cole Memo, a 2013 Obama-era protection that directed federal prosecutors to not prioritize going after state-legal marijuana operations.
The move made waves within the cannabis industry, as businesses, advocates, and lawmakers were concerned it suggested that the attorney general had plans to crack down on states that had legalized marijuana.
Since then, Sessions has announced that he doesn't intend to go after "small marijuana cases," followed by encouraging federal prosecutors to seek the death penalty in cases that involve large-scale drug trafficking. Donald Trump has made assurances that he would support marijuana protections that prohibit federal interference.
During his recent testimony, Sessions told the subcommittee that cannabis is not top priority for federal prosecutors and drug agents.
"Our priorities are fentanyl, heroin, methamphetamine, cocaine. People are dying by massive amounts as a result of those drugs. We have very few, almost zero, virtually zero small marijuana cases," he said.
He then added: "If they are a big deal and illegally acting, and violating federal law, our agents may work that case."
Latest on Cannabis
Stay up on the latest news and developments regarding the cannabis industry by regularly visiting our news page.