The recently retired tight end said players are using the substance for reasons other than getting high.
Nearly 9 of 10 players in the National Football League (NFL) use marijuana, estimates recently retired tight end Martellus Bennett. The veteran was asked about cannabis use among players during a recent interview on a Bleacher Report podcast hosted by Chris Simms and Adam Lefkoe.
"I want to say about 89%," Bennett responded.
The NFL's strict drug policy currently bans the use of marijuana and players are tested and subject to discipline measures.
Recent developments suggest that the league's policy on cannabis could soon be reevaluated. In response to the NFL's Player Association urging the league to reevaluate its marijuana rules, NFL commissioner Roger Goodell and the league's chief medical officer Allen Sills voiced support for researching cannabis's efficacy for players looking to safely manage pain and inflammation.
In the interview, Bennett noted that NFL athletes use marijuana regularly not for getting high, but rather as an alternative to opioid painkillers and other prescription drugs. Players have said that using cannabis allows them to reduce their intake of dangerous painkillers like Toradol, a nonsteroidal anti-inflammatory drug (NSAID) associated with significant side effects.
"There are times of the year where your body just hurts so bad," Bennett said in the interview. "You don't want to be popping pills all the time. There are anti-inflammatory drugs you take so long that they start to eat at your liver, kidneys and things like that. A human made that. God made weed."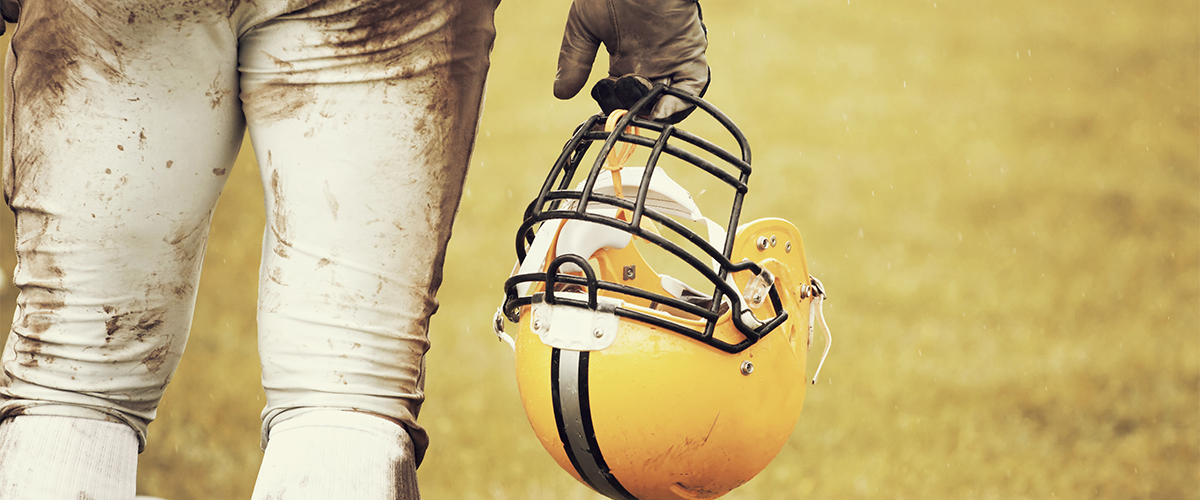 Cannabis use isn't limited to athletes in the NFL. Athletes of various sports have started using cannabis as a training tool.
Kenyon Martin, a 15-year veteran of the National Basketball Association (NBA), recently revealed in a separate roundtable-style Bleacher Report interview with former professional athletes that he believes "85 percent of the league" used marijuana during his career. The NBA, like the NFL, prohibits its players from using cannabis.
Nearly every major sports league in the United States has rules against the use of cannabis. Players are prohibited from using cannabis products containing THC, even if they reside in one of the 29 states that have legalized medical marijuana.
The NFL's current position on marijuana falls under the collective bargaining agreement between the NFLPA and team owners. The current agreement expires in 2021, and any change to the policy made then would require that the players make one or more concessions in exchange. Dallas Cowboys owner Jerry Jones has said he supports the league ending its prohibition on marijuana use.
Marijuana for Pain and Inflammation
A growing body of evidence backs the claim that cannabis holds therapeutic promise for managing both pain and inflammation.
For more than nine of 10 people, cannabis is preferred to opioids. Research suggests that the medical use of cannabis can help people reduce, and in some cases eliminate, their intake of prescription drugs.
Cannabis has also shown to have neuroprotective and antioxidant properties that could be beneficial for limiting the degenerative damage caused by concussions and chronic traumatic encephalopathy (CTE), a condition particularly prevalent among football players.
A study involving 30 former NFL players to examine cannabis's effects on pain and the symptoms associated with concussions is currently underway.
Learn More About the Medical Use of Cannabis
Learn more about how cannabis can potentially help reduce the need for prescription drug killers and potentially address the opioid crisis HERE. You can keep up with the latest cannabis research through our news page.