A portion of Denver's marijuana tax surplus is slated to help pay for repaving the city's 405 lane miles of asphalt streets.
Denver this year is covering a portion of the costs associated with repaving its arterial and collector streets with the money it has generated from marijuana sales taxes. According to The Denver Channel, the city has allocated $1.2 million of its surplus marijuana tax revenue to help cover the $27 million dollars it will need to repair the city's 405 lane miles of asphalt streets.
Denver applies its own sales tax on top of the State of Colorado's tax on adult use marijuana sales. In addition to all applicable Colorado sales taxes, retail marijuana sales in Denver are subject to a general sales tax rate of 3.65 percent, plus an additional special sales tax rate of 3.5 percent, for a combined sales tax rate of 7.15 percent.
Denver generates about $13 million to $14 million every year in surplus revenue from its special tax on marijuana sales, according to Denver Mayor Michael Hancock. Most of the funds go to law enforcement and regulating the city's cannabis industry, and a smaller portion goes to education.
Any surplus goes into Denver's General Fund. This year, the city has decided to allocate some of that extra money for its elaborate 2018 street resurfacing and repairing project. In downtown Denver alone, according to the city's website, approximately 85 blocks are scheduled for resurfacing this year.
"With that extra money that we're receiving in marijuana tax revenue this year, we're going to be able to pave at least 50 more blocks this year," said Denver Public Works spokeswoman Nancy Kuhn.
"The marijuana revenue is on top of the $4.5 million that we're receiving from Measure 2-A that voters passed a few years ago," she added. "Our funding levels are really optimum right now."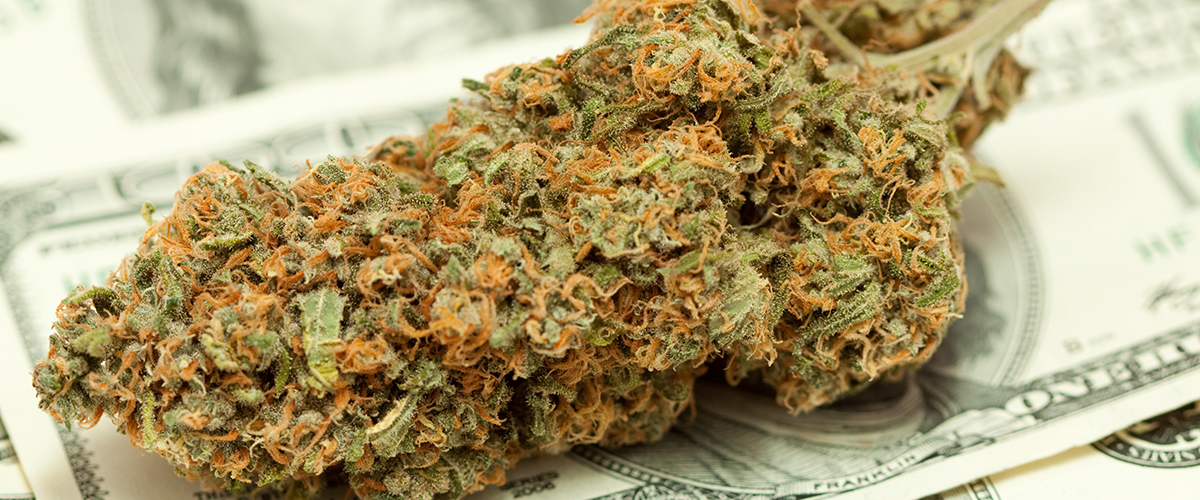 Will Denver's Marijuana Revenue Decrease?
Colorado officials acknowledge that their city's share of tax revenue will likely decrease as additional states legalize recreational marijuana. As such, the city has opted to use its marijuana money on one-time projects like this year's paving project rather than projects that require a steady revenue stream.
"We cannot bank on those revenues being there year after year, with more and more states coming online," Mayor Hancock told Denver7.
Colorado, the first state to legalize and implement an adult use marijuana market in 2012, has historically benefited from higher sales due to tourists traveling to the city specifically for legal marijuana use. The state hit a record $1.51 billion in marijuana sales in 2017.
Since 2012, eight additional states have legalized the recreational use of marijuana. More, such as New Jersey, are expected to reform their marijuana laws in the near future.
Denver's cannabis market may continue to benefit from outsiders visiting, as the city is the first in the nation to grant a license for social marijuana use. A coffee shop located in the city's Lincoln Park neighborhood was awarded a social marijuana license and now offers a safe and social environment for adults to consume cannabis in public.
Mayor Hancock and other Denver officials are also currently considering raising the city's 3.5 percent special tax on recreational marijuana sales to 5.5 percent to boost its affordable housing fund. The city's population has spiked, with 100,000 more people living in Denver than a dozen years ago, and the housing stock has not kept pace.
Learn More about Marijuana
You can learn more about where recreational and medical marijuana is legal in the U.S. by visiting our education page. Regularly visit our news page to keep up with the latest cannabis industry updates.