A new nationwide survey sheds light on older Americans' attitudes regarding the use of marijuana.
Four out of five older American adults support allowing medical marijuana if recommended by a physician, according to a new poll conducted by researchers at the University of Michigan Institute for Healthcare Policy and Innovation.
The new National Poll on Healthy Aging, sponsored by AARP and Michigan Medicine, found that while 70 percent of older adults are open to discussing medical marijuana with their doctor if they were to develop a serious health condition, as of now only a small number are actually using cannabis.
"While just six percent of our poll respondents said they'd used marijuana for medical purposes themselves, 18 percent said they know someone who said," said University of Michigan's Preeti Malani, M.D., director of the poll and professor of internal medicine. "With medical marijuana already legal in 29 states and the District of Columbia, and other states considering legalizing this use or all use, this is an issue of interest to patients, providers and policymakers alike."
To investigate the attitudes of older Americans toward the use of medical marijuana, Malani and her colleagues surveyed a sample of 2,007 Americans between the ages of 50 and 80.
More than two-thirds of the adults polled said they believe marijuana is beneficial for easing pain. Nearly half, however, believe that traditional prescription painkillers are more effective. When asked about the negative aspects of the two treatment options, 48 percent said they believe prescription pain medications are more addictive than marijuana. Fifty-seven percent said that prescription drugs have more side effects.
"These perceptions of relative safety and efficacy are important for physicians, other providers and public health regulators to understand," said Malani.
Malani also encouraged providers to discuss and question their patients about marijuana use. Only one in five of those polled said their primary health care provider has inquired about marijuana use. Fewer believed their doctor was knowledgeable about medical marijuana.
"The public is viewing medical marijuana as a reasonable option and health care needs to acknowledge that and catch up," said Malani. "Clinicians need to ask their patients about the use of medical marijuana, particularly in older patients, because there is not a type of person who uses marijuana. It's very mainstream."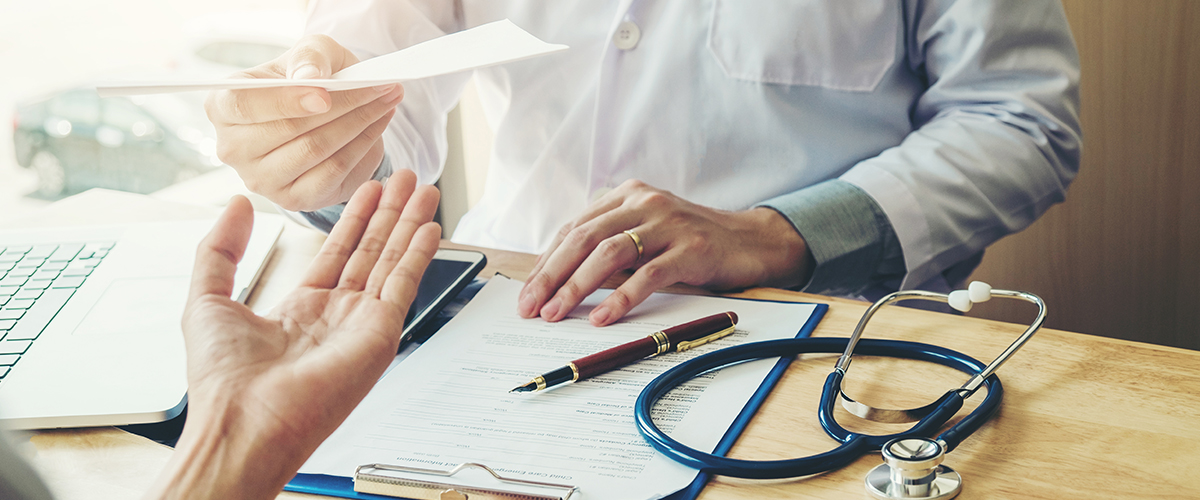 The poll also asked respondents about whether more research should be done on the medical potential of marijuana. Two-thirds believe the government should do more to study cannabis's therapeutic applications.
"Although older adults may be a bit wary about marijuana, the majority support more research on it," said Alison Bryant, Ph.D., senior vice president for AARP. "This openness to more research likely speaks to a desire to find safe, alternative treatments to control pain."
While older adults are open to cannabis being used therapeutically under the guidance of a physician, the nationwide poll indicates that seniors aren't so keen on recreational marijuana. Only 40 percent of those polled support legalizing cannabis use for any reason.
Cannabis "Safe and Efficacious" for Elderly
A recent study published in the European Journal of Internal Medicine found that the use of medical marijuana for chronic pain management is both safe and effective in adult patients aged 65 years and older. Medical marijuana offered a moderate to significant improvement in 70 percent of people, while 18 percent of patients said they had been able to reduce or stop their intake of prescription opioids once starting cannabis treatments.
Findings in other studies indicate that medical marijuana could be beneficial for safely addressing conditions that often impact those in the senior and elderly community. For example, cannabis has demonstrated potential efficacy in the treatment or prevention of arthritis, glaucoma, Parkinson's disease, Alzheimer's disease, and even some cancers.
While the overall number of seniors that use cannabis is relatively small, the percentage of use has steadily climbed over recent years, increasing by 250 percent between 2006 and 2013.
Learn More about the Benefits of Cannabis
You can learn more about what research has so far discovered about the therapeutic potential of cannabis by visiting our education page.