New York's hemp research program is expanding to more than 3,500 acres throughout nine regions in the state.
New York Governor Andrew M. Cuomo announced earlier this month that 62 new farms and businesses have been granted permits to grow hemp this year as part of the state's research program. The three-year-old Industrial Hemp Agricultural Research Pilot program will expand to an estimated 3,500 acres throughout New York, a 75 percent jump from last year's 2,000 acres.
This year's research projects will focus primarily on hemp's potential as a source for food, fiber, insulation, pellets for heating, and grain for the production of animal bedding. Researchers will also investigate the natural benefits of hemp-derived cannabidiol (CBD) and hemp oil-infused cosmetics and body care products. Others will focus on further developing biotechnology and indoor plant breeding methods.
In addition to the more than 60 new farms and businesses permitted to grow hemp, another 18 companies have registered to process the crops into CBD oils, food, beverages, fiber, and heating and building materials.
The announcement by Cuomo is his latest effort to fuel and broaden New York's hemp industry. Last year, he signed legislation amending state law to categorize hemp as an agricultural product and introduced the state's $5 million Industrial Hemp Processors Grant Fund, which provides financial assistance to cover costs related to hemp processing.
Hemp, the non-psychoactive variety of cannabis, has been cultivated since the Stone Age for its seeds, pulp, fiber, and oil. The environmentally sustainable crop has more than 25,000 product applications.
While hemp has had a long history in America, for decades growing the crop has been prohibited. In 2014, Barack Obama signed the 2014 Farm Bill, which included a section that permitted states to implement laws allowing their state departments of agriculture and universities to grow hemp for research and pilot programs. New York is one of over 30 states that have since passed hemp legislation.
"There is a renewed interest in industrial hemp production and processing throughout the country, and with our strong grower community and innovative researchers, New York is in a great position to lead," said Cuomo in a press release.
"By providing an alternative crop for our farmers, industrial hemp has the potential to change the landscape of our agricultural economy, create jobs and drive growth across the Southern Tier and throughout New York."
For the first time, New York's Department of Agriculture and Markets will also now accept research proposals related to areas of food and fiber on a rolling basis rather than requiring interested parties to meet deadlines.
"The commitment of our Governor and our legislative partners to make this a successful program has opened the door new possibilities in New York's agricultural industry and so many other fields," said State Agriculture Commissioner Richard Bell. "There are thousands of uses for industrial hemp and these new research projects will continue to strengthen our understanding of its many benefits."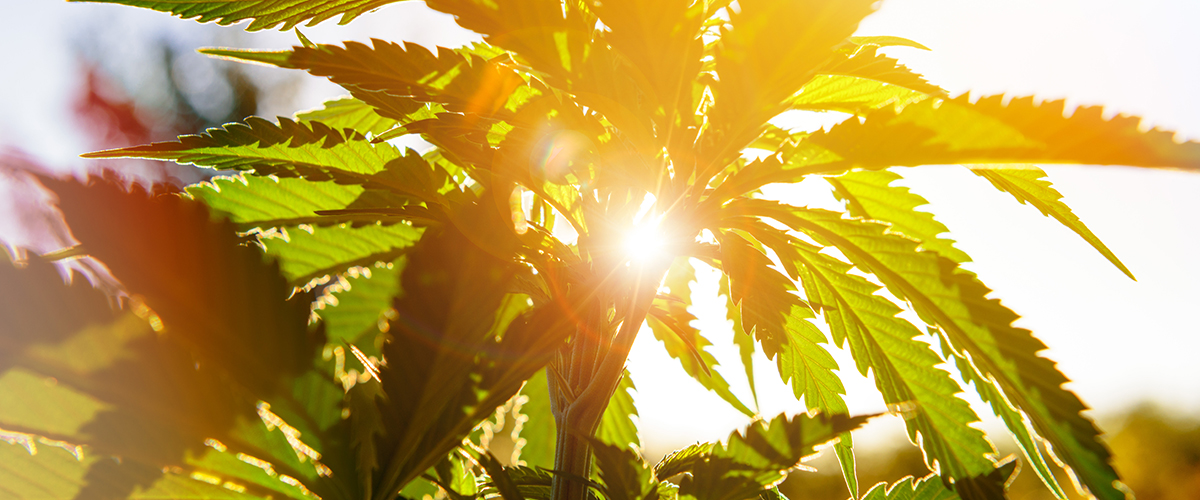 Full Hemp Legalization Coming Soon?
New York's investment in advancing its hemp industry comes at a time when full hemp legalization is on the horizon. Senate Majority Leader Mitch McConnell, R-Kentucky, last week introduced the Hemp Farming Act of 2018, a piece of bipartisan federal legislation that would legalize the cultivation of hemp in the U.S.
Currently, while it's legal to sell hemp products under U.S. federal law and states can participate in research and pilot programs, full commercial hemp farming remains illegal under the 1970 Controlled Substances Act. The new bill proposes removing hemp from the list of Controlled Substances and thereby restoring the crop as an agricultural commodity.
Legalizing hemp would create new jobs and opportunities for farmers and manufacturers in the U.S. Nationally, hemp-derived products generates an estimated $688 million in annual sales, yet most manufacturers are forced to import their hemp materials from other countries.
Learn More about Hemp
You can learn even more about hemp and its potential as an environmentally friendly source for thousands of commercial products HERE. Keep up with the latest hemp and marijuana industry news through our news page.