Donald Trump assured Colorado Republican Sen. Cory Gardner that he would support marijuana protections that prohibit federal interference.
Donald Trump last week promised to not go after marijuana businesses provided they are compliant with their respective state laws. In a phone call with Colorado Republican Sen. Cory Gardner, the President said that he would support efforts to protect states that have legalized medical and recreational marijuana, according to a statement from Gardner.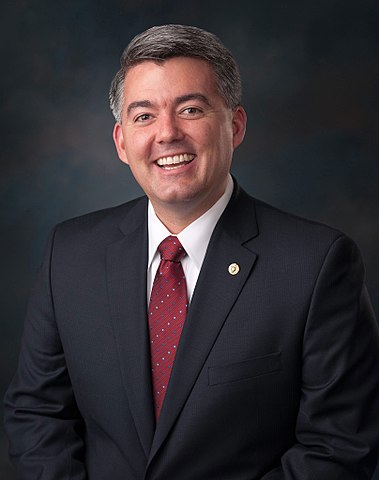 "Since the campaign, President Trump has consistently supported states' rights to decide for themselves how to best approach marijuana," Gardner said last week in a statement. "Late Wednesday, I received a commitment from the President that the Department of Justice's rescission of the Cole memo will not impact Colorado's legal marijuana industry.
"Furthermore, President Trump has assured me that he will support a federalism-based legislative solution to fix this states' rights issue once and for all."
The deal between the two comes after Gardner had been actively blocking the confirmations of all Justice Department nominees in response to Attorney General Jeff Sessions rescinding the Cole Memo, a federal policy from the Obama administration that directed prosecutors to not prioritize cracking down on marijuana states.
Gardner, who represents Colorado, the first U.S. state to legalize recreational marijuana in 2014, threatened to continue blocking the confirmations until he had received a commitment from the attorney general that he wouldn't enforce federal marijuana law. After being satisfied with his discussion with Trump, Gardner announced that he would no longer hold back DOJ nominees.
"Because of these commitments, I have informed the Administration that I will be lifting my remaining holds on Department of Justice nominees."
White House press secretary Sarah Sanders confirmed that the conversation between Trump and Gardner did take place and that the deal was made as Gardner described.
"The President did speak with the senator," she said. "The statement that the senator put out today is accurate."
Skeptical Enthusiasm
While Trump's promise to Gardner indicates that the marijuana industry will be able to continue its growth without concern of federal interference, some remain skeptical considering the anti-cannabis moves Sessions has taken over recent months.
Besides eliminating the Obama-era federal policy and thereby directing federal prosecutors to enforce federal marijuana law as they deem necessary, Sessions also recently urged prosecutors to seek the death penalty in large-scale drug cases. Last year, he requested that Congress eliminate the federal protections that prevent his DOJ from going after medical marijuana states.
Plus, only weeks ago the Trump administration's top health official, U.S. Health and Human Services Sec. Alex Azar, claimed that there "really is no such thing as medical marijuana."
"We should hope for the best, but not take anything for granted," said Rep. Earl Blumenauer, D-Ore., co-founder of the Congressional Cannabis Caucus working for marijuana reform. "Trump changes his mind constantly, and Republican leadership is still in our way."
Leaders in the cannabis industry, such as Don Murphy, director of conservative outreach for the Marijuana Policy Project, cheered the recent developments.
"This news should make states more comfortable implementing their legalization programs," said Murphy. "It should also serve as a rallying cry for lawmakers to pass comprehensive legislation that leaves marijuana policy to the states permanently."
Seeking a Long-Term Solution
Colorado is one of 29 states to legalize medical marijuana and one of nine that have passed laws legalizing recreational marijuana. Under federal law, marijuana remains prohibited and classified as a Schedule I substance.
Efforts to address the conflicting state and federal marijuana laws have been introduced, but none are within Congress's horizon. Last year, New Jersey Sen. Cory Booker introduced the Marijuana Justice Act, a wide-reaching bill that would end federal prohibition on marijuana. In January, California Rep. Barbara Lee introduced legislation in the U.S. House that would protect marijuana states from federal enforcement. Neither of the bills have been sent to committee.
Gardener said he is also working on a legislative solution.
"My colleagues and I are continuing to work diligently on a bipartisan legislative solution that can pass Congress and head to the President's desk to deliver on his campaign position," Gardner added in his statement.
Keep Up With the Latest on Cannabis
You can stay up on the latest news and developments regarding the cannabis industry by regularly visiting our news page.