Voters in Illinois' largest county overwhelmingly approved a non-binding ballot question proposing the legalization of marijuana.
There's no question whether voters in the largest county in Illinois want to legalize recreational marijuana. More than 68 percent of Cook County voters last week cast ballots in favor of a non-binding ballot initiative proposing to legalize adult use cannabis.
The full question on primary election ballots read as follows: "Shall the State of Illinois legalize the cultivation, manufacture, distribution, testing, and sale of marijuana and marijuana products for recreational use by adults 21 and older subject to state regulation, taxation and local ordinance?"
With all precincts reporting, 68.2 percent of voters said they were in favor of legalizing recreational marijuana, while 31.8 percent were opposed.
The referendum is non-binding, which means the vote doesn't actually legalize recreational marijuana. Instead, the results serve as simply public opinion to potentially influence future decisions on marijuana reform by state legislators.
The state Senator earlier this month passed a measure that would officially put the question on ballots for statewide voters in November.
A separate measure that calls for marijuana legalization statewide has been introduced by State Rep. Kelly Cassidy and Sen. Heather Steans, who claim that bill would generate $350 million to $700 million in annual tax revenue.
Cassidy responded to the results of the referendum, saying they should indicate to lawmakers the will of voters.
The vote "confirms what we already know," she said, "There is broad public support for legalization."
Findings of a recent poll suggest that support for marijuana legalization statewide in Illinois is at 66 percent.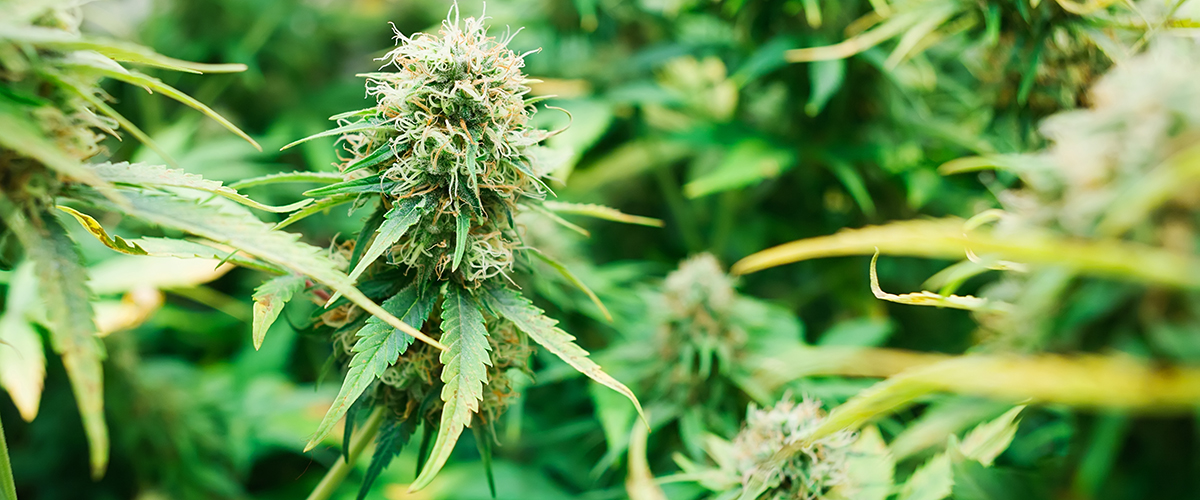 Opposing Cannabis Views in Governor Race
While Cassidy and Steans don't believe their adult use cannabis measure will be put up for a General Assembly vote before next year, voters will get to decide in November between governor candidates that have opposing attitudes on marijuana legalization.
Incumbent Republican Gov. Bruce Rauner, who narrowly won the nomination to seek reelection, opposes legalization.
"I don't support legalizing marijuana. I think that's a mistake. You know there's a massive human experiment going on in Colorado, and California, other places. We should see how that's impacted lives and addiction and hurt young people before we make any decision about it here," Rauner said in a December interview on WSIL in Marion. "I do not support legalizing marijuana."
The Democratic gubernatorial nominee selected by voters in this latest election is J.B Pritzker, who campaigned on the promise to legalize recreational marijuana if elected.
"No more studies are needed to show it's time for Illinois to safely move forward and legalize marijuana," Pritzker said. "As governor, I will modernize drug laws and move Illinois toward a criminal justice system that gives all Illinoisans a chance to reach their full potential."
"Criminalizing marijuana hasn't made our communities safer, but has disproportionately impacted black and brown communities," Pritzker added. "The criminalization of cannabis never has been and never will be enforced fairly, and it's time to bring that to an end. To right past wrongs, we also have to commute sentences of people in prison who are there for marijuana offenses."
Marijuana legalization is one of the many issues on which the two general election rivals disagree.
Learn More about Marijuana Laws
Recreational marijuana is currently legal in nine states – Colorado, Washington, Alaska, Nevada, Oregon, Massachusetts, Maine, Vermont, and California — and Washington D.C.  About six in 10 Americans nationally support marijuana legalization, according to a recent Quinnipiac poll.
Rauner did sign a bill decriminalizing marijuana in Illinois in 2016, making the possession of 10 grams or less of marijuana a civil offense. Illinois has also had legalized medical marijuana since 2013.
Through our education page, you can learn more about the current cannabis laws in Illinois and elsewhere throughout the U.S. Visit our news page to keep up with the latest cannabis industry news.