Attorney General Jeff Sessions made the statement while speaking at a Federalist Society event in Washington D.C. earlier this month.
Despite a new federal policy that no longer discourages United States authorities from interfering with state-legal marijuana operations, Attorney General Jeff Sessions has said that prosecutors will not pursue small-time marijuana cases.
While speaking at a Federalist Society event in Washington D.C. earlier this month, Sessions said that the Justice Department will only focus on drug gangs and larger conspiracies since it doesn't have adequate resources to go after "routine cases."
"I am not going to tell Colorado or California or something else that possession of marijuana is legal under United States law," said Sessions. Then he added that federal prosecutors "haven't been working small marijuana cases before, they are not going to be working them now."
Sessions' comments follows his rescinding of the Cole Memo, an Obama-era federal policy that directed federal prosecutors to not prioritize enforcing federal marijuana law. The policy had allowed states to legalize recreational marijuana and cannabis markets to flourish. Washington D.C. and nine states – Colorado, Washington, Oregon, Alaska, Maine, Massachusetts, California, Nevada, and Virginia — have legalized adult use marijuana in spite of federal prohibition.
Sessions' decision to reverse the Cole Memo drew criticism from lawmakers and officials in states that have legalized marijuana, as they became worried that the move indicated an intention to crackdown on the industry.
In his remarks, Sessions said that his Justice Department would pursue illegal marijuana operations, including those who are growing and distributing cannabis without any attempt to conform to the legal framework.
"Those are the kind of things each one of those U.S. attorneys will decide how to handle," said Sessions.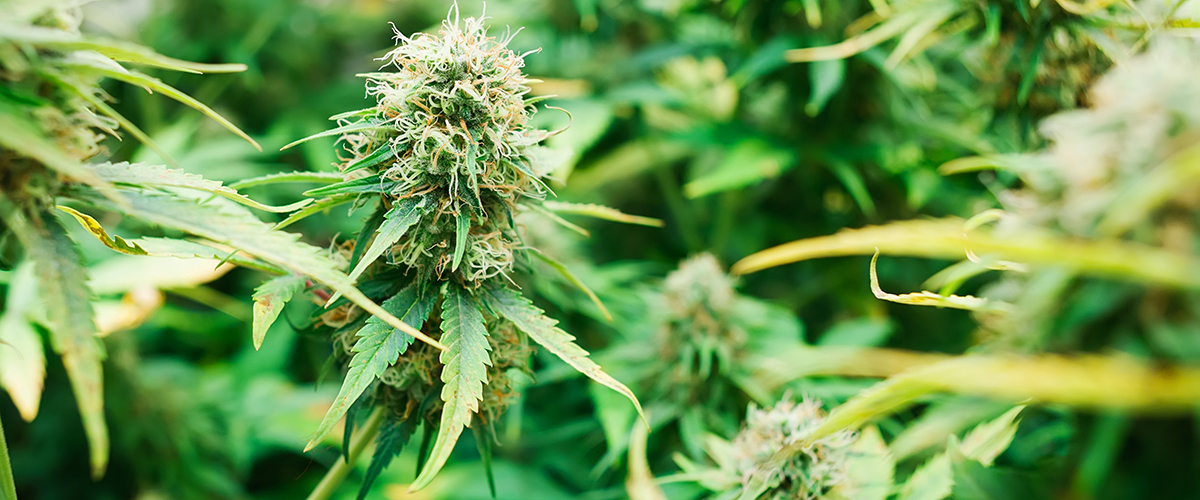 Lawmakers Team Up to Protect Marijuana
Despite the assurance from Sessions, lawmakers — both Democratic and Republican — have come together to prevent him from directing federal prosecutors to interfere with state-legal marijuana.
Last Friday, a bipartisan group of 59 lawmakers, led by Reps. Tom McClintock (R-CA) and Jared Polis (D-CO), wrote a letter to the top decision makers on the House Appropriations Committee, urging them to block the Justice Department from enforcing federal marijuana prohibition in stats that have enacted legalization.
"We are concerned about the Department of Justice enforcing federal marijuana law in a way that blocks implementation of marijuana reform laws in those states that have passed such reforms," the lawmakers wrote. "The issue at hand is whether the federal government's marijuana policy violates the principles of federalism and the Tenth Amendment. Consistent with those principles, we believe that states ought to retain jurisdiction over most criminal justice matters within their borders. This is how the Founders intended our system to function."
The lawmakers specifically requested that the congressional leaders insert a new provision into a funding bill covering the Justice Department's 2019 budget that would prevent federal prosecutors from using federal funding to crackdown on those in compliance with state marijuana laws.
"None of the funds made available in this Act to the Department of Justice may be used to prevent any of the several states from implementing their own laws that authorize the use, distribution, possession, or cultivation of marijuana on non-Federal lands within their respective jurisdictions," the lawmakers wrote.
Earlier this year, 54 lawmakers directed a letter to Donald Trump, urging him to direct Sessions to back-off states that have legalized recreational marijuana.
Separately, 62 members of Congress recently wrote a letter asking House leaders to protect state medical marijuana policies and operations. The Rohrabacher-Farr amendment, a rider to appropriations legislation that prevents federal agencies from interfering with the implementation of state policies allowing medical marijuana, is set to expire soon after being proactively renewed since 2014.
The Rohrabacher-Farr amendment is scheduled to come up for a vote on March 23, and Sessions has urged Congress to eliminate those protections by not renewing the appropriations rider.
Learn More About Marijuana News
You can keep up with cannabis industry updates, law changes, and the latest marijuana education articles by regularly visiting our news page.