The Cleveland School of Cannabis was opened to educate and train students on medical marijuana.
A cannabis-focused college has opened in Northeast Ohio to prepare residents who are interested in pursuing employment opportunities in the state's upcoming medical marijuana industry. The Cleveland School of Cannabis, located in an industrial area of Independence, offers training and education courses around Ohio's newly legal industry and is the first-of-its-kind in the state.
"At the Cleveland School of Cannabis, we recognize the international trends of a diminishing workforce and simultaneously understand the need to increase the supply of qualified, well-educated, and well-experienced workers," wrote Austin Briggs, Cleveland School of Cannabis President, in this year's academic catalog. "We proudly stand at the forefront of the next level of innovation in Ohio education."
Richard Pine, CEO of the Cleveland Cannabis College, opened the school last year to build education around cannabis horticulture, history, law, and more.
"A lot of people come in and they don't expect to see what they see. They expect to see a bunch of Bob Marley's and bongs on the walls," Pine told Cleveland 19. "We educate in a way to combat that stigma."
Medical marijuana was legalized in Ohio in 2016. However, regulations for dispensaries have yet to be finalized, so legal sales likely won't begin until sometime next year.
Pine hopes his cannabis-focused college will prepare Ohioans for the upcoming medical marijuana market. He believes that completing the school's curricula will essentially guarantee a job in the market within six weeks of graduation.
"We knew that it was a good idea, that Ohio needed us," he said.
Ohio's medical market is expected to be worth between $200 million and $400 million, bringing in as much as $23 million in taxes for Ohio.
"Some jobs, like budtender, will be available, grower in the facility of cultivation jobs, processing jobs, manufacturing jobs," said Donelle Watson, Cleveland Cannabis College Director of Advising and Student Success."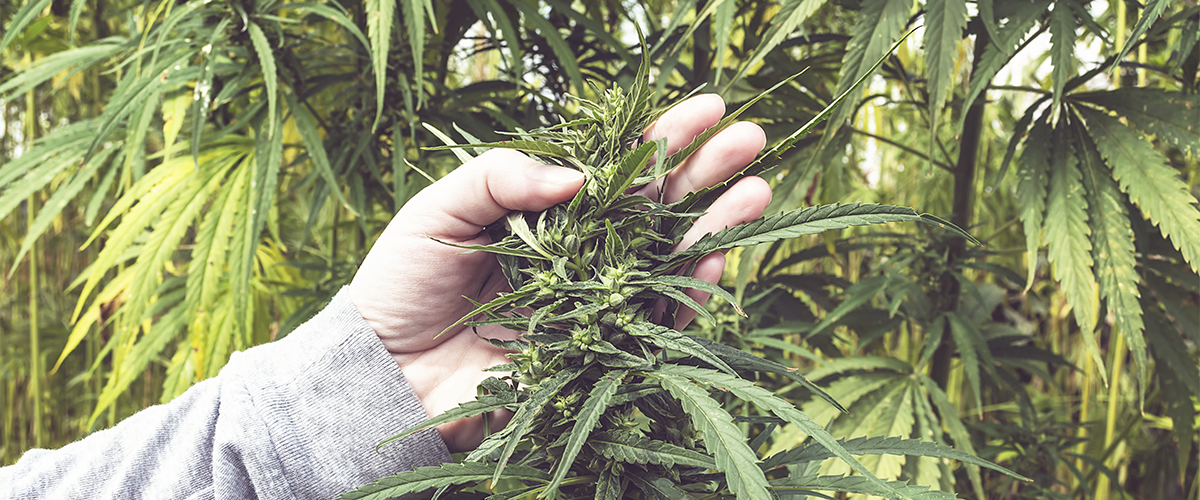 What Will You Learn at Ohio's Cannabis College?
The Cleveland School of Cannabis offers weekend-long courses to provide an introduction to those interested in participating in the cannabis industry, certificate programs designed to lead to employment, and an extensive executive certificate program for future cannabis industry leaders.
The college offers certificate programs in three areas, including:
Cannabis Horticulture

Cannabis Business

Medical Applications of Cannabis
Each of the certificate programs are made up of 136 hours of class time. The Cannabis Horticulture program teaches students what they need to know to grow medical grade cannabis. The Cannabis Business Program, designed for future managers, supervisors, and entrepreneurs, provides instruction on cannabis business and business management. The Medical Applications of Cannabis program prepares students with the scientific facts about medical marijuana and is designed for jobs in fields like consulting, journalism, policy, advocacy, health care, and government.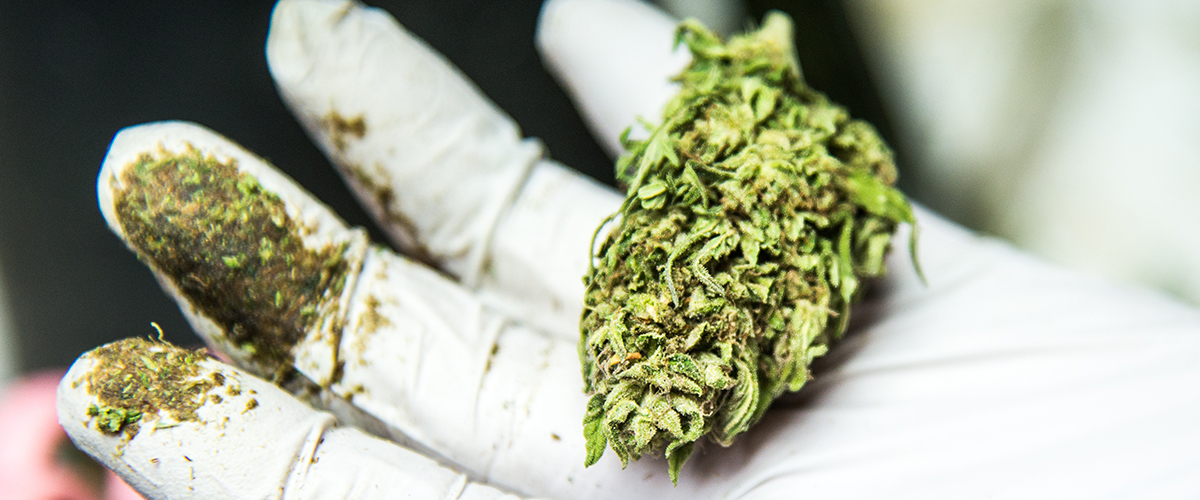 The Cannabis Executive Program, made up of 266.5 class hours, is the most in-depth cannabis program at the school. It combines the core curriculum from each of the other majors and additional prerequisites and electives designed to prepare those interested in executive cannabis opportunities.
The complete list of classes currently available at the school include:
History of Cannabis Medical Cannabis

Comprehensive Introduction to Business

Introduction to Horticulture

Cannabis Cultivation

Dispensary Operations

Cannabis Cultivation Operations

Patient Navigation

Cannabis Research Studies

Cooking with Cannabis (elective)

Cannabis Extracts (elective)

Cannabis Policies (elective)
Additionally, while students are taking classes, the college connects them with possible internships and employment opportunities.
How to Enroll in Ohio's Cannabis College
Those interested in being a student at the Cleveland School of Cannabis can apply online for a $25 fee and a $1,000 registration fee.
Students must be at least 17 years old and possess a valid High School Diploma, or be 18 years and older. The last day of enrollment for any course is 14 days prior to the start of class.
After being accepted, students must schedule an interview with an admissions representative, who will assist with program selection, career goal setting, and offer a campus tour.
The three certificate programs — Medical Applications of Cannabis, Cannabis Horticulture, and Cannabis Business – each cost $6,500. The Cannabis Executive Program is priced at $12,500. Grants are available for veterans and minority students.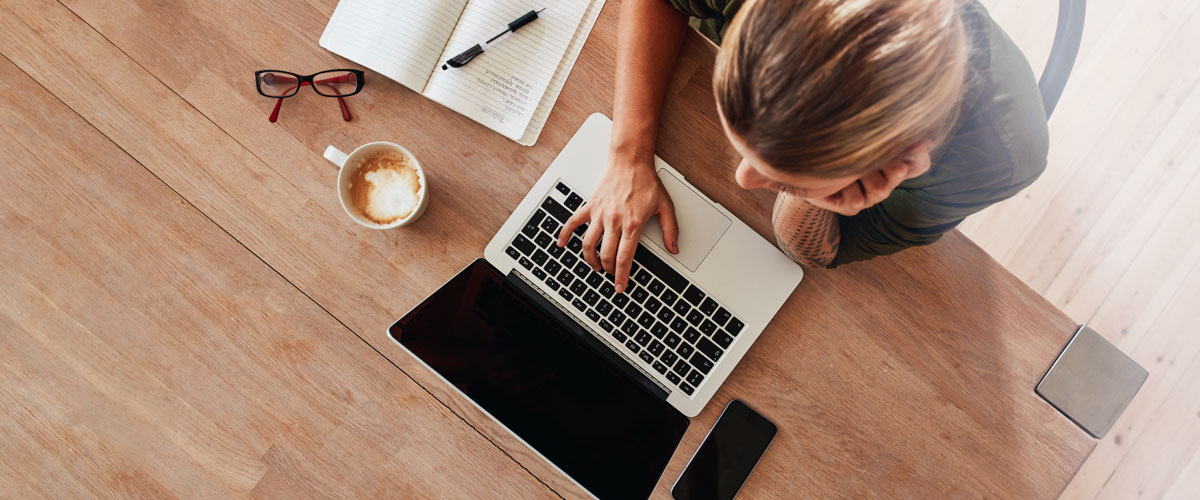 Is Ohio's Cannabis College Legal?
The Cleveland School of Cannabis is legal and is the only State Approved Career School for Cannabis education in Ohio.
While medical marijuana sales in Ohio have yet to begin, the state's medical marijuana law took effect 90 days after signed into law.
"Ohio's really setting the bar for the laws in medical marijuana — they're treating it like a medicine unlike some states out west," said Pine, in an interview with Cleveland Plain Dealer. "What we aim to do is share the scientific facts about cannabis with as many people as possible."
Under Ohio's medical marijuana law, patients diagnosed with the following conditions can obtain a physician's recommendation to legally possess, and eventually purchase, medical marijuana:
"Cannabis is not a cure-all by any means, but it absolutely has its place in the medical community," said Pine.
Learn About Medical Marijuana On Your Own
Not everyone has the opportunity to attend a cannabis-focused college. You can learn about medical marijuana and its major cannabinoids — cannabidiol (CBD) and tetrahydrocannabinol (THC) — all on your own by visiting our Cannabis 101 page.
Learn more about where marijuana is legal and what types of cannabis products are available where you live by visiting our education page.