Kentucky's House Judiciary Committee have temporarily shelved a bill that would legalize and regulate medical marijuana statewide, while giving cities and counties discretion over whether to allow it.
Historically opposed to any type of cannabis legislation, Kentucky is now considering legalizing access to marijuana for medical purposes. This month, Kentucky's House Judiciary Committee heard three-straight days of testimony related to House Bill 166, a bipartisan measure that would strictly regulate and license use of medical marijuana for patients with particular qualifying conditions.
Yesterday, the committee shelved the bill with a 14-4 vote, putting off consideration of the measure for now. Supporters, however, have pledged to continue their fight.
"House Bill 166 is not about a party," said Jaime Montalvo, president of the group Kentuckians for Medicinal Marijuana. "It's not about having fun. This is about sick patients, qualifying patients, having safe access to a plant created by our Creator."
The bill's lead sponsor, State Rep. John Sims, Jr., said he doesn't expect the proposal will be revisited in this year's legislative session, but "anything is possible."
During the committee hearing, Sims argued that legalizing medical marijuana could help address Kentucky's opioid painkiller crisis. Evidence indicates that legalizing medical marijuana leads to fewer opioid deaths. Currently, more than 1,000 Kentuckians die from drug overdoses each year.
"This is about patients who have exhausted all their options and resources and now are begging us to pull our heads from the stand to help," Sims told the committee. He added that Kentuckians have started to move out of state to where medical cannabis is legal.
The bill presented to the legislative panel has more than 20 House members from both parties signed on as co-sponsors. It proposes licensing all facets of the medical marijuana process, including cultivation, processing, distribution, and dispensing. It calls for an excise tax imposed at the wholesale level.
While the bill calls for legalizing medical marijuana statewide, participation would be optional for cities and counties. Local governing bodies would be able to decide whether to allow marijuana licensing. Residents could put the issue on their respective local ballots if elected officials refuse to participate.
"Do the right thing," Democratic state Rep. Al Gentry told the committee. "Give the people what they want, and allow certain suffering Kentuckians access to a product that is known to be safer and more effective for them."
A day after the committee heard from medical marijuana supporters, they took comments from law enforcement officials and a Warren County prosecutor. The enforcement officials strongly voiced opposition to medical marijuana legalization, claiming that it could exacerbate the state's drug addiction problem. Evidence, however, indicates that medical marijuana can be beneficial for treating addiction.
The last time voters in Kentucky were asked about their attitudes on marijuana was in 2013, when 78 percent expressed support for legalizing medical marijuana. Nationally, up to 94 percent of American voters support the use of marijuana for medical purposes if prescribed by a doctor.
The Kentucky Nurses Association has also come out in support of medical marijuana, arguing that medical evidence demonstrates its therapeutic efficacy and that "data concerning side effects and negative outcomes related to use of medical cannabis showed little to no risk."
When Could Medical Marijuana Be Legal in Kentucky?
The efforts to legalize medical marijuana in Kentucky face an uphill battle and there's no saying when or even if the Kentucky Legislature will pass the measure.
For medical marijuana to be legalized in Kentucky, House Bill 166 would first need to be approved by the House Judiciary Committee. Since the panel just voted to "pass over" the measure for now, putting off a vote until a later date, there's no set timetable as to when it will be considered again.
When asked about whether the bill has a chance of passing, Sims responded, "We're close on the votes." Louisville Republican Rep. Jason Nemes, once a medical marijuana opponent, said his position has evolved after listening to advocates and now supports legalization.
"Who the heck do we think we are as a government to keep this away from people if it helps them," Nemes said, although he believes the bill will have a better chance of passing the committee if some changes are made to it.
If the bill is eventually approved by the committee, it would be considered by the full House. If approved there, it would move onto the state Senate for consideration. If approved by both chambers, the bill would be sent to Governor Matt Bevin's desk for a final signature.
While Bevin has made it clear that he is vehemently opposed to the legalization of recreational marijuana, he has said he could be in favor of marijuana for medical purposes if it is regulated properly. When running for office in 2015, he expressed support, acknowledging, "there is unequivocal medical evidence" that cannabis is beneficial.
Kentucky Secretary of State Alison Grimes has come out in support of medical marijuana legislation, and she led the task force that led to the bill. She has said she's made it her New Year's resolution to get a medical marijuana bill onto Bevin's desk sometime this year.
Next year "is and must be when Kentucky finally steps up on medical marijuana," Grimes said in a statement recently. "We have to get this done to help Kentuckians who are hurting."
Will You Need a Prescription to Buy Medical Marijuana in Kentucky?
Kentucky's proposed medical marijuana legislation would require that patients clear multiple steps before legally accessing cannabis.
Potential patients would have to first obtain a written certification from a physician specifying that they have a qualifying condition, including cancer, chronic pain, multiple sclerosis (MS), anorexia, or post-traumatic stress disorder (PTSD). The certification must also include the doctor's professional opinion that medical marijuana would be beneficial.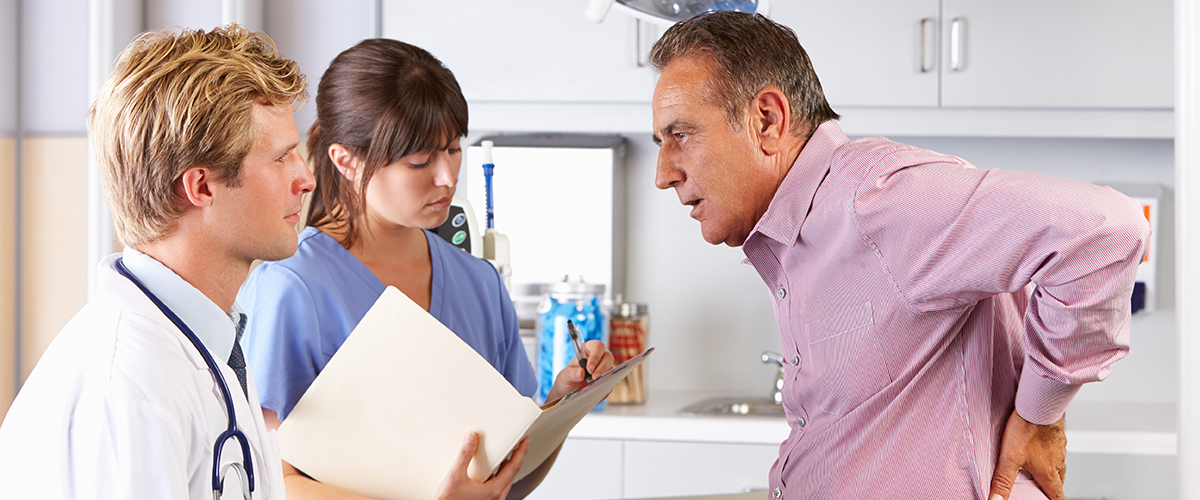 Patients would then need to obtain approval from a new state enforcement agency. If approved, they would be given a special ID, which would allow them to visit state-licensed dispensaries and purchase medical marijuana.
Qualified patients would be able to buy and possess up to 90-days worth of supply of medical marijuana at their home, and up to a 10-day supply on his or her person. The bill also proposes permitting patients to grow up to 12 mature cannabis plants and 12 seedlings in an enclosed, locked facility.
Learn More About Cannabis Laws
While marijuana remains illegal under federal law, 29 U.S. states have legalized medical marijuana and nine have legalized recreational marijuana. Hemp-derived cannabidiol (CBD) products are legal to buy under Federal Law in the U.S., no medical marijuana card needed. However individual state laws are dynamic and individual states may enact their own laws governing hemp-derived CBD.
You can learn more about medical marijuana, including where it is legal, by visiting our education page. Follow the latest updates on cannabis law through our news page.