Federal officials have assured the Colorado Senator that the DOJ won't interfere with state-legal marijuana operations.
Republican Colorado Senator Cory Gardner has opted to partially lift his blockade of United States Department of Justice appointments after having positive talks with Deputy Assistant Attorney General Rod Rosenstein and the Acting United States Attorney for Colorado regarding marijuana.
Gardner had been holding up confirmations of 22 key figures in the DOJ as a protest to U.S. Attorney General Jeff Sessions having rescinded the Cole Memo, a 2013 Obama-era federal policy that had been protecting state-legal marijuana operations from federal interference. Gardner's state of Colorado is the first of what are now nine U.S. states to legalize recreational marijuana. It had a record-setting $1.5 billion in marijuana sales last year.
Gardner had said he had felt betrayed by Sessions, who prior to his own confirmation had promised him that he would not enforce federal marijuana law. Gardner was one of the loudest of the many lawmakers to criticize the move by Sessions, and the feud between the two continued through last week, when Sessions publicly called out Gardner for holding up confirmations.
According to the announcement from Gardner's office, the Senator's positive discussions with DOJ leadership prompted him to lift part of his DOJ blockade.
"Since the Department of Justice rescinded the Cole memo, I have been working with the Department's leadership, including Deputy Assistant Attorney General Rod Rosenstein and the Acting United State Attorney for Colorado, on a path forward that respects states' rights and clarifies the DOJ's priorities regarding marijuana enforcement," Gardner said in a statement.
"Because we have had positive conversations, I have decided to lift my holds on the Assistant Attorney General for National Security, United States Attorneys, and United States Marshals as an act of good faith. My holds on all other DOJ nominees will remain in place as discussions continue."
According to the list of DOJ executive nominations, that leaves six of Gardner's 22 holds still in effect. He said he will continue the holds on other DOJ nominees as he and other lawmakers work toward a more permanent solution that protects states' rights.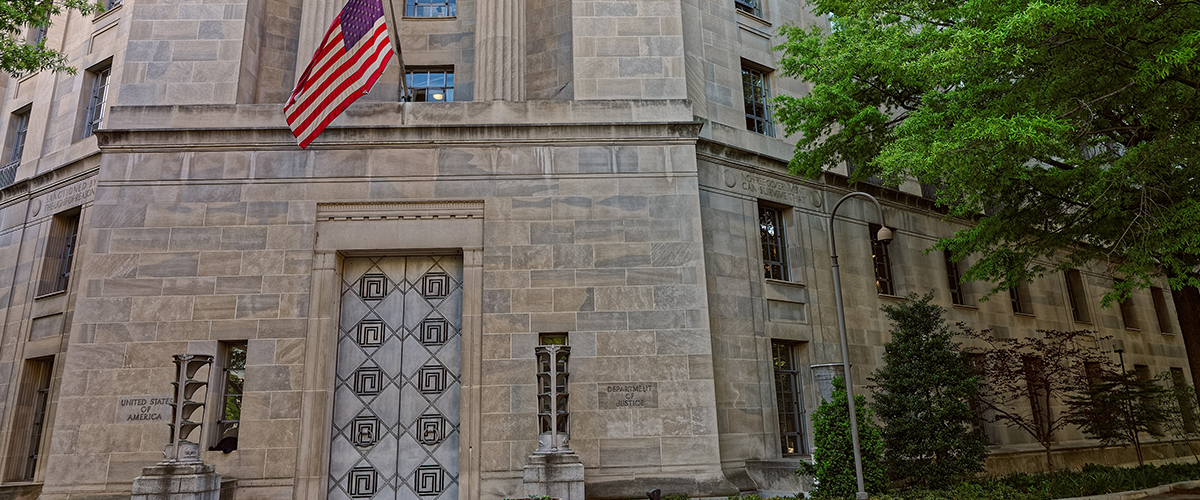 Moving Toward Permanent Marijuana Protections
Since Sessions rescinded the Cole Memo, there still have been no reports of state-legal marijuana businesses being raided or interfered with by federal law enforcement. Still, earlier this month a group of 54 lawmakers sent a letter to Donald Trump, urging him to direct Sessions and the DOJ to back off.
While marijuana remains illegal under federal law, 29 states have legalized medical marijuana and nine have legalized recreational marijuana. State-compliant medical marijuana operations are currently protected from federal interference by the Rohrabacher-Farr amendment, but that appropriations rider is not permanent and must be renewed as part of the annual spending bill.
Gardner reiterated that major problems will remain until federal law regarding marijuana prohibition is changed.
"While I have decided to lift my holds on these specific nominations, I will continue to lead a bipartisan group of colleagues to find a legislative solution," Gardner concluded in his statement. "I remain optimistic that we will come to an agreement with the Department of Justice soon."
California Rep. Barbara Lee recently introduced the REFER Act of 2018, which would not change federal law regarding marijuana, but would permanently protect operations in states where marijuana has been legalized. Senator Cory Booker has introduced a wide-reaching bill that would end federal prohibition and encourage states to legalize marijuana.
Keep Up With Cannabis News
You can learn more about marijuana laws in the U.S. through our education page. Make sure you're caught up on the latest cannabis industry news and updates by regularly visiting our news feed.